A year ago, Hurricane Harvey pounded southeast Texas causing almost $130 billion in damage in Port Arthur, Texas. Today, the area continues the painstaking rebuilding process. The people of Port Arthur have spent the last 12 months living in FEMA trailers, staying with relatives or making due by living in severely damaged, moldy, or flood-rotted homes in desperate need of critical repairs.
If you have news you would like to share with other TIA members, send it to us, and we'll place it in the next issue of Logistics Weekly.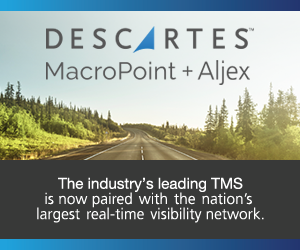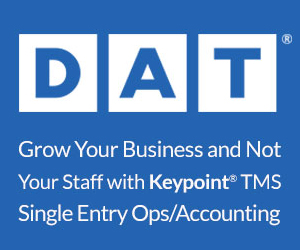 The deadline for the final round of booth assignments is Friday, Sept. 14, 2018, for the Exhibit Hall at the 2019 TIA Capital Ideas Conference & Exhibition. Don't delay and lose that spot you want. After Sept. 14, booth space will be assigned on a first-come, first-served basis. Reserve your space now to ensure you have a spot.
All booth applications will be accepted online for 2019 with payments via credit card. Please be sure to apply early. We anticipate booth space to sell out quickly.
This is the only meeting for third-party logistics providers. It is a once-a-year opportunity for you to interact with representatives, owners and senior managers from throughout North America and abroad. Key decision makers with buying authority attend this meeting.
Register for your 2019 TIA Conference Booth/Kiosk, view the Floor Plan and review other pertinent information at www.tianet.org/2019exhibit
Note: Final payment is due by Oct. 2, 2018. No refunds will be made after Oct. 2, 2018.
Questions?
Please contact Valerie Sumner: vsumner@vrsevents.com.
3PL Technovations is a new meeting laser-focused on the rapid changes in technology affecting the 3PL industry. This highly-energized event will feature rapid presentations by technology providers discussing the latest industry trends and issues, as well as presentations and information sessions by thought leaders. 3PL Technovations is designed to keep leading 3PLs operating at the top of their game.
November 6-7
JW Marriott Starr Pass
Tucson, Arizona
For more information and to register, visit the 3PL Technovations site.
TIA has secured a limited number of hotel rooms at the JW Marriott Tucson Starr Pass Resort and Spa, featuring contemporary decor, deluxe amenities, and stunning views. Nearby hiking trails will allow you to explore the natural desert setting and surrounding mountains. The nightly room rate is $239.

TIA's room block is almost sold out. In order to reserve your room and receive the discounted rate, you must first register for 3PL Technovations. Register today.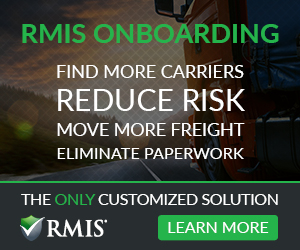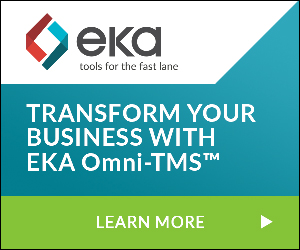 Join speaker TJ Hoisington for a three-part webinar series focused on enhancing and improving your company's customer service. TJ will cover a host of topics focused on the "nuts and bolts" of effective communication, ingredients to build rapport, and best practices of organizations with high-level customer service.
The cost for this webinar series is $295.
Tuesday, Sept. 25 - Thursday, Sept. 27, 2018
2:00 - 3:00 p.m. EDT
Register Now
Register today for the CTB Online Study Course that begins October 1. The course includes new updates and utilizes the fifth edition of the Foundations of Business textbook. The study course contains more than 80 hours of content, tailor-made to prepare you for the CTB Exam, which will be held December 15.

This is the last CTB course for 2018. Don't wait until next year. Register now.
If you missed this presentation at the TIA 2018 Capital Ideas & Conference, you are in for a treat. Learn the ins and outs of the tactics that cargo thieves utilize, so you can arm your company with the latest security to prevent cargo theft.
There is no charge for this webinar.
Thursday, Sept. 20, 2018
2:00 – 3:00 p.m. EDT
Register Here
Geared to individuals who need to understand the critical issues and concepts involved in moving perishable loads, the Temperature Control Course covers important topics such as industry characteristics, heat, trailer conditions, the impact of packaging and loading on perishable products, and inspections. If your company moves perishable products, or you're looking to expand your business, you need this course!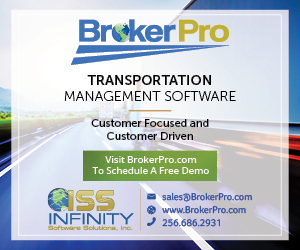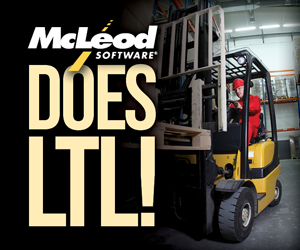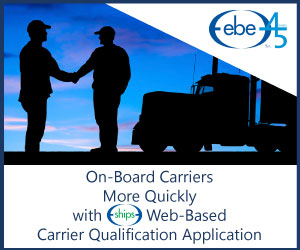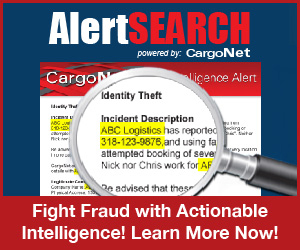 TIA's Compensation Report provides invaluable information about logistics firms' salaries and compensation, their organization, and job descriptions. More than 80 companies participate in the survey, providing data on more than 30 different job positions. The 2017 paper version of the Measure Up survey is available for $295 per TIA Member.
Are you taking advantage of the TIA Advantage program? As part of TIA's commitment to help its members grow and succeed, TIA has partnered with several companies to offer its members products and services at special savings including but not limited to:
This newsletter will arrive every Friday and keep you in the loop about TIA Education and Meetings. Each week we'ill include news about courses, webinars, and conferences. Interested? Sign up here.