Draymaster Enterprise has announced the hiring of Phil Dupuis as Director of Sales.
"We are very excited to add Phil to the DrayMaster team," said Travis Barnier, DrayMaster President. "He brings a proven history of sales success in the freight forwarding/logistics field and possesses excellent skills in relationship building, customer focus, process/systems knowledge and problem solving."
Prior to joining DrayMaster, Phil was the owner of Cartage Consulting LLC, helping freight forwarders create improved value through service alignment and process integration with the trucking resources that provide the first and last mile. Before this, he was Station Manager for CEVA Logistics; US Vendor Manager for Hellmann Worldwide Logistics; and Corporate Overland Standards and Governance Manager at Panalpina.
If you have news you would like to share with other TIA members, send it to us, and we'll place it in the next issue of Logistics Weekly.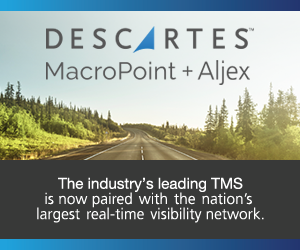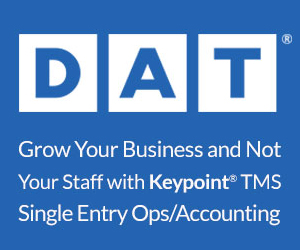 Budgeting for 2019 events? Don't wait and accidentally be one of those exhibitors who gets left out. Reserve your space today to guarantee you have a spot at the 2019 TIA Capital Ideas Conference & Exhibition, the only show designed for 3PLs.
All booth applications will be accepted on-line for 2019 with payments via credit card. Please be sure to apply early. We anticipate booth space to sell out quickly again for 2019.
Register for your 2019 TIA Conference Booth/Kiosk, view the Floor Plan and review other pertinent information at www.tianet.org/2019exhibit
Important Dates:
After September 14, 2018 – Booths will be assigned on a space-available, first-come, first-served basis.
October 2, 2018 - Final payment due. No refunds will be made after October 2, 2018.
Questions?
Please contact Valerie Sumner: vsumner@vrsevents.com.
3PL Technovations is a new meeting laser-focused on the rapid changes in technology affecting the 3PL industry. This highly energized event will feature rapid presentations by technology providers discussing the latest industry trends and issues as well as presentations and information sessions led by thought leaders. 3PL Technovations is designed to keep leading 3PLs operating at the top of their game.
November 6-7
JW Marriott Starr Pass
Tucson, Arizona
For more information and to register, visit the 3PL Technovations site.
Sept. 9-12: Houston, TX - TMW User Conference
Sept. 11-12: Chicago, IL - North American Supply Chain Executive Summit
Sept. 12-14: Cleveland, OH - International Factoring Association Transportation Meeting
Sept. 16-18: Long Beach, CA - Intermodal EXPO
Sept. 25-26: Portland, OR - DAT User Conference
Oct. 16-18: Toronto, ON - Multimodal Americas
Nov. 6-7: Tucson, AZ - 3PL Technovations
April 10-13, 2019: Orlando, FL - 2019 TIA Capital Ideas Conference & Exhibition
Registration is now open for the CTB Online Study Course that started July 2. The course includes new updates and utilizes the 5th edition of the Foundations of Business textbook. The study course contains more than 80 hours of content, tailor-made to prepare you for the CTB Exam to be held Sept. 29.
3PLs are quick to sign and return the form contracts that customers provide, but either fail to ask if the customer accepts revisions to its contracts or fear that even asking the question will result in the loss of business.
August 2-3, 2018 Minnetonka, MN
With an update on CARB (California Air Resource Board) compliance and vicarious liability (for highway accidents) you don't want to miss this course with valuable and current information.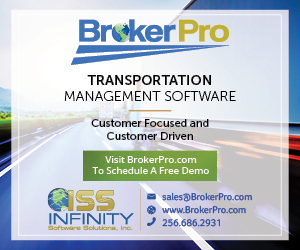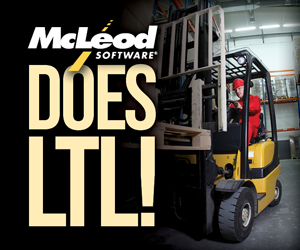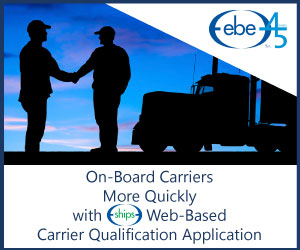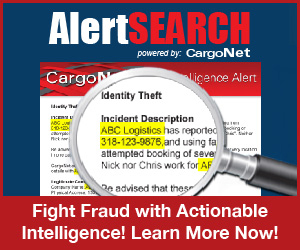 TIA's innovative member-only video production service is designed to assist and enhance commercial outreach efforts. For as little as $700, you can have professionally produced videos to complement your marketing strategy.
Are you taking advantage of the TIA Advantage program? As part of TIA's commitment to help its members grow and succeed, TIA has partnered with several companies to offer its members products and services at special savings including but not limited to:
TIA's Compensation Report provides invaluable information about logistics firms' salaries and compensation, their organization, and job descriptions. More than 80 companies participate in the survey, providing data on more than 30 different job positions. The 2017 paper version of the Measure Up survey is available for $295 per TIA Member.
With TIA's know-how, this course is designed to provide a powerful understanding of the many intricacies of a profitable, third-party brokerage logistics operation and how to serve its customers successfully. It is useful for both inexperienced and experienced brokerage professionals. This course introduces you to the world of an independent contractor and covers marketing and sales, the finer points of an independent contractor's job, information on load assignments, and even day-to-day office operations.