BM2 Freight Services, Inc. has announced the opening of a new branch office in the Chicago metropolitan area. This marks the first office outside of its headquarters in the Cincinnati area for the 10-year old logistics firm.
BM2 Freight Services, Inc. was founded in 2008 by Kevin Ball, Matthew Mason and Jeff Mason. They provide domestic transportation solutions in all modes to customers throughout North America.The key markets they service are food, chemicals and international freight forwarders.
If you have news you would like to share with other TIA members, send it to us and we'll place it in the next issue of Logistics Weekly.
Reserve your spot by June 15 to be included in the 1st round of Booth Assignments. Don't delay and loose that spot you want in the 2019 Exhibit Hall. All booth applications will be accepted on-line for 2019 with payments via credit card. Please be sure to apply early. We anticipate booth space, as in previous years, to sell out quickly for 2019.
| | | |
| --- | --- | --- |
| | | |
| | | |
| | C.H. Robinson Worldwide | |
| | Carrier Services of Tennessee, Inc. | |
| | Choptank Transport, Inc. | |
| | DRT Transportation, LLC | |
| | Kinetic-Supply Chain Solutions | |
| | Leonard's Express, Inc. | |
| | Midwestern Transit Service, Inc. | |
| | NT Logistics, Inc. | |
| | RLS Logistics | |
| | Sleek Fleet, LLC | |
| | Trinity Logistics, Inc. | |
3PL Technovations is a new meeting laser-focused on the rapid changes in technology affecting the 3PL industry. This highly energized event will feature rapid presentations by technology providers discussing the latest industry trends and issues as well as presentations and information sessions led by thought leaders. 3PL Technovations is designed to keep leading 3PLs operating at the top of their game.
November 6-7, 2018
JW Marriott Starr Pass
Tucson, Arizona
For more information and to register, visit the 3PL Technovations site.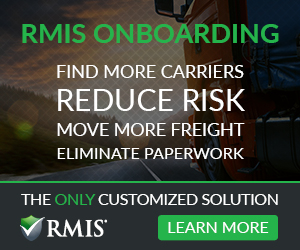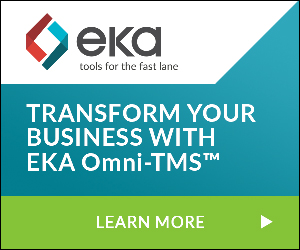 June 25-27: Chicago, IL - UnitedFresh/Global Cold Chain Expo
Sept. 9-12: Houston, TX - TMW User Conference
Sept. 11-12: Chicago, IL - North American Supply Chain Executive Summit
Sept. 12-14: Cleveland, OH - International Factoring Association Transportation Meeting
Sept. 16-18: Long Beach, CA - Intermodal EXPO
Oct. 16-18: Toronto, ON - Multimodal Americas
Nov. 6-7, 2018: Tucson, AZ - 3PL Technovations
April 10-13, 2019: Orlando, FL - 2019 TIA Capital Ideas Conference & Exhibition
TIA's innovative member-only video production service is designed to assist and enhance commercial outreach efforts. For as little as $700, you can have professionally produced videos to complement your marketing strategy.
Are you taking advantage of the TIA Advantage program? As part of TIA's commitment to help its members grow and succeed, TIA has partnered with several companies to offer its members products and services at special savings including but not limited to:
By way of introduction, Brent Wm. Primus is an attorney practicing in the area of transportation and supply chain matters. In 2006 he succeeded his colleague and mentor, William Augello, as the presenter of the "Transportation, Logistics and the Law for 3PL's" course. Since then, he has presented the course in conjunction with the TIA Annual Conference or at stand-alone regional seminars more than 20 times.
With TIA's know-how, this course is designed to provide a powerful understanding of the many intricacies of a profitable third-party brokerage logistics operation to successfully serve its customers, and is useful for both inexperienced and experienced brokerage professionals. This course introduces you to the world of an independent contractor, covers marketing and sales, the finer points of an independent contractor's job, information on load assignments, and even day-to-day office operations.