Total Quality Logistics (TQL) is arranging more than just freight shipments this month. It is also arranging for hundreds, maybe thousands, of printed greeting cards to reach deployed soldiers overseas.
Choptank Transport is a silver winner of the Wellness at Work Award recently announced by Healthiest Maryland Businesses. Healthiest Maryland Businesses is a statewide initiative to create a culture of wellness in the workplace and is headed by the Maryland Department of Health and Mental Hygiene.
This year's recipients will be recognized on June 1, 2018, at the 9th Annual Worksite Health and Wellness Symposium at Martin's West in Baltimore. The event will focus on acknowledging winners for their efforts to perpetuate a healthy work environment for businesses throughout the state.
If you have news you would like to share with other TIA members, send it to us and we'll place it in the next issue of Logistics Weekly.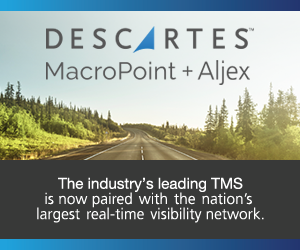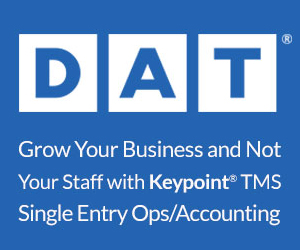 We want to hear from you! What topic would you like addressed at TIA's 2019 Conference? Do you have a suggestion for a 2019 Conference speaker? Email your suggestions to meetings@tianet.org.
2019 Exhibit Registration has opened and exhibit space is already selling quickly. Don't wait to reserve your spot for the only conference built just for 3PLs. All booth applications will be accepted on-line for 2019 with payments via credit card. Please be sure to apply early. We anticipate booth space to sell out quickly for 2019 as in previous years.
The 2018 TIA 3PL Policy Forum is next month. It's the most effective way for you to increase awareness and educate members of Congress and their staffs on the issues that affect your industry and your business.
From June 5-6, 2018, you can:
• Experience two days of high-level briefings, meetings with decision makers in Congress and exclusive events with U.S. Sen. Roy Blunt (R-MO) and U.S. Rep. Rodney Davis (R-IL)
• Walk the halls of Congress advocating on behalf of your business and your industry
• Build a personal relationship with your elected officials
• Gain the maximum value from your TIA membership
• Enjoy a private tour and memorable dinner on the grounds of historic Mount Vernon, home of President George Washington

Don't wait. Register to attend and reserve your hotel room today.
3PL Technovations is a new meeting laser-focused on the rapid changes in technology affecting the 3PL industry. This highly energized event will feature rapid presentations by technology providers discussing the latest industry trends and issues as well as presentations and information sessions led by thought leaders. 3PL Technovations is designed to keep leading 3PLs operating at the top of their game.
November 6-7, 2018
JW Marriott Starr Pass
Tucson, Arizona
For more information and to register, visit the 3PL Technovations site.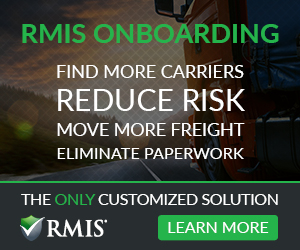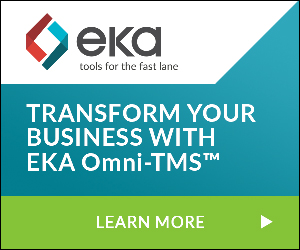 June 5-6, 2018: Washington, D.C. - TIA 2018 3PL Policy Forum
June 25-27: Chicago, IL - UnitedFresh/Global Cold Chain Expo
Sept. 9-12: Houston, TX - TMW User Conference
Sept. 11-12: Chicago, IL - North American Supply Chain Executive Summit
Sept. 12-14: Cleveland, OH - International Factoring Association Transportation Meeting
Sept. 16-18: Long Beach, CA - Intermodal EXPO
Nov. 6-7, 2018: Tucson, AZ - 3PL Technovations
April 10-13, 2019: Orlando, FL - 2019 TIA Capital Ideas Conference & Exhibition
President Donald Trump missed last week's deadline set by House Speaker Paul Ryan for renegotiating the North American Free Trade Agreement (NAFTA). Ryan had set May 17 as the last day the Trump Administration could send a renegotiated NAFTA to Congress for ratification before November's congressional elections. On Monday, May 22, Treasury Secretary Steve Mnuchin further indicated that negotiations could slide into 2019.
Companies are paying more for supply-chain skills in a hunt for buyers, planners and transportation managers who can help offset growing freight and raw materials costs.
The average salary for supply-chain professionals rose 4.1 percent in 2017, outpacing broader U.S. wage gains and those for professionals generally, according to the Institute for Supply Management, a trade group. That is consistent with the sector's pay growth in recent years.
There were 115 cargo thefts in the United States in the first quarter with an average loss value per incident of $117,283, according to Sensitech's SensiGuard Supply Chain Intelligence Center.
That represents a 22 percent decline in thefts and a 15 percent drop in theft values compared with the first quarter of 2017.
Want to learn from the best resource in the industry – seasoned TIA members? TIA's Mentorship Program will match brokerage owners needing guidance with successful members in a structured six-month program designed around your goals. This unique program is designed to help you overcome the challenges of the highly competitive 3PL industry while also helping you increase your revenue potential.
Building a strong and dynamic carrier base is essential to brokerage growth. Too often, the pull for spot market, transactional business leaves brokers without a core base of carriers to manage the expanding business needs of clients and prospects.
Even if you've attended Brent's Transportation, Logistics and the Law seminar in the past, you won't want to miss this course with valuable AND current information. This course is an industry-leading legal workshop for 3PLs to learn about the laws that govern your business and help you make the right call when you have important legal questions.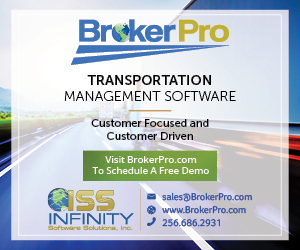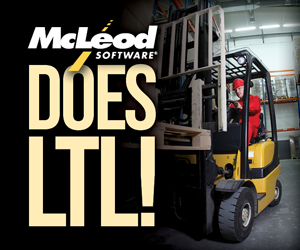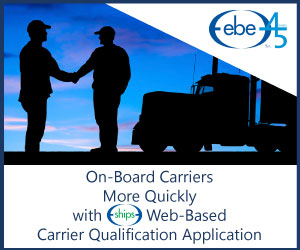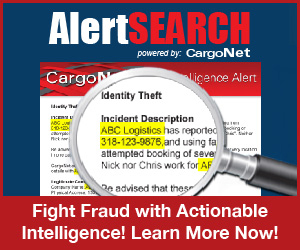 TIA's innovative member-only video production service is designed to assist and enhance commercial outreach efforts. For as little as $700, you can have professionally produced videos to complement your marketing strategy.
Are you taking advantage of the TIA Advantage program? As part of TIA's commitment to help its members grow and succeed, TIA has partnered with several companies to offer its members products and services at special savings including but not limited to:
Register for the CTB Online Study Course that started April 2. The course includes new updates and utilizes the 5th edition of the Foundations of Business text book.
Expand Your Knowledge of the 3PL Industry. Register now for these essential courses: