If you have news you would like to share with other TIA members, send it to us and we'll place it in the next issue of Logistics Weekly.
Total Quality Logistics (TQL) received the 2018 Responsible Care Partner of the Year Award from the American Chemistry Council (ACC) at the Annual Responsible Care Conference. The Responsible Care Partner of the Year Award recognizes efforts made by ACC Partner companies to significantly enhance their performance and go above and beyond the standard course of business to improve the health and safety of their employees, the communities in which they operate, and the environment as a whole.
ZED Connect has opened its new headquarters in Calabasas, CA. The new location will house the company's executive staff as well as research and development, engineering, design, product management, accounting and marketing.
Translogistics has honored A. Duie Pyle as the 2017 regional LTL carrier of the year. The award is part of Translogistics' annual Certified Provider Partner Program Awards, which recognize transportation service providers for their performance, on-time service and collaborative relationships.
FR8 Revolution, creators of the FR8Star.com marketplace for open deck carriers, announced a partnership with Triumph Business Capital, member of the Triumph Bancorp, Inc. group and provider of factoring and payment processing solutions to small- and medium-sized businesses. The agreement provides access to credit for shippers of open deck freight.
Estes Express Lines President and CEO Rob Estes won the Richmond Times-Dispatch's Leadership Award in the Top Workplaces mega companies category. He was among four Richmond, VA-area executives recognized for their strong leadership by inspiring confidence and vision in their companies.
Meanwhile, Estes Express Lines was also named as one of the top five best places to work in the Richmond, VA, region, and the company also topped the survey's Transportation sector.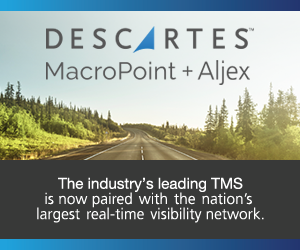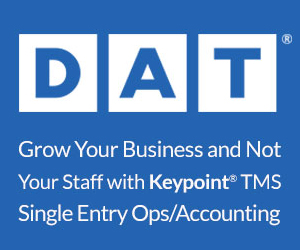 We want to hear from you! What topic would you like addressed at TIA's 2019 Conference? Do you have a suggestion for a 2019 Conference speaker? Email your suggestions to meetings@tianet.org.
2019 Exhibit Registration has opened and exhibit space is already selling quickly. Don't wait to reserve your spot for the only conference built just for 3PLs. All booth applications will be accepted on-line for 2019 with payments via credit card. Please be sure to apply early. We anticipate booth space to sell out quickly for 2019 like previous years.
The 2018 TIA 3PL Policy Forum is next month. It's the most effective way for you to increase awareness and educate members of Congress and their staffs on the issues that affect your industry and your business.
From June 5-6, 2018, you can:
• Experience two days of high-level briefings, meetings with decision makers in Congress and exclusive events with U.S. Sen. Roy Blunt (R-MO) and U.S. Rep. Rodney Davis (R-IL)
• Walk the halls of Congress advocating on behalf of your business and your industry
• Build a personal relationship with your elected officials
• Gain the maximum value from your TIA membership
• Enjoy a private tour and memorable dinner on the grounds of historic Mount Vernon, home of President George Washington
TIA has reserved a limited number of hotel rooms at the Washington Court Hotel on Capitol Hill; the cutoff date to reserve a room is Friday, May 11, 2018.
Don't wait. Register to attend and reserve your hotel room today.
3PL Technovations is a new meeting laser-focused on the rapid changes in technology affecting the 3PL industry. This highly energized event will feature rapid presentations by technology providers discussing the latest industry trends and issues as well as presentations and information sessions led by thought leaders. 3PL Technovations is designed to keep leading 3PLs operating at the top of their game.
November 6-7, 2018
JW Marriott Starr Pass
Tucson, Arizona
For more information and to register, visit the 3PL Technovations site.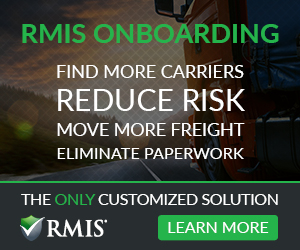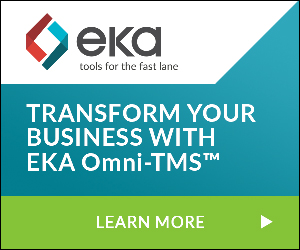 May 23-24, 2018: Atlanta, GA - Blockchain In Trucking Transparency18
June 5-6, 2018: Washington, D.C. - TIA 2018 3PL Policy Forum
June 25-27: Chicago, IL - UnitedFresh/Global Cold Chain Expo
Sept. 9-12: Houston, TX - TMW User Conference
Sept. 11-12: Chicago, IL - North American Supply Chain Executive Summit
Sept. 12-14: Cleveland, OH - International Factoring Association Transportation Meeting
Sept. 16-18: Long Beach, CA - Intermodal EXPO
Nov. 6-7, 2018: Tucson, AZ - 3PL Technovations
April 10-13, 2019: Orlando, FL - 2019 TIA Capital Ideas Conference & Exhibition
Brokerage organization structures and compensation plans are constantly evolving to meet changing business demands, variations in economic cycles and company growth demands.
TIA's innovative member-only video production service is designed to assist and enhance commercial outreach efforts. For as little as $700, you can have professionally produced videos to complement your marketing strategy.
Are you taking advantage of the TIA Advantage program? As part of TIA's commitment to help its members grow and succeed, TIA has partnered with several companies to offer its members products and services at special savings including but not limited to:
Register for the CTB Online Study Course that started April 2. The course includes new updates and utilizes the 5th edition of the Foundations of Business text book.
Expand Your Knowledge of the 3PL Industry. Register Today for These Essential Courses: