Landstar System, Inc. awarded two long-time employees with the Jeffrey C. Crowe-Robert E. Zonneville Lifetime Achievement Award and one employee with the Landstar Outstanding Management Achievement Award at the 2018 Landstar Annual Agent Convention.
FreightCenter announced last week that Nicholas Zabikow has joined the company as the vice president of sales. Zabikow has more than 15 years of experience in sales and business development within the supply chain logistics space. Prior to joining FreightCenter, Zabikow held several positions at NEOPOST, a global provider of mailing and shipping solutions.
Texas Gov. Greg Abbott (R) has appointed Lynn Gravley, President and CEO of NT Logistics, Inc., to the North Texas Tollway Authority Board of Directors for a term set to expire August 31, 2019. Gravley is a member of the University of North Texas College of Business Logistics Department Board of Advisors and TIA's Board of Directors and chairman of the Highway Logistics Conference for TIA. Gravley received a Bachelor of Arts from North Texas State University.
If you have news you would like to share with other TIA members, send it to us and we'll place it in the next issue of Logistics Weekly.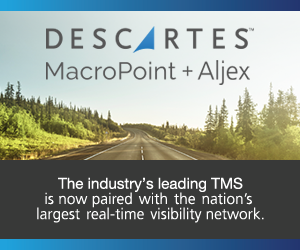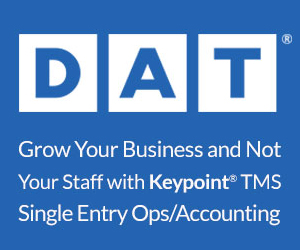 TIA is very pleased to announce the 2019 Exhibit Registration is now available. This is the only meeting dedicated to third-party logistics providers. It is a once-a-year opportunity for you to interact with representatives, owners and senior managers from throughout North America and abroad. Key decision makers with buying authority attend this meeting.
The political dialogue, elections, and the legislative process are all important functions of our democratic society and require the engagement of ordinary citizens. Being politically active not only broadens your sense of community and establishes a meaning in your life, but can give you a greater sense of purpose and more social connections. Being politically active with TIA allows you to make a personal connection with your members of Congress while directly advocating on behalf of the 3PL industry and your business.
3PL Technovations is a new meeting laser-focused on the rapid changes in technology affecting the 3PL industry. This highly energized event will feature rapid presentations by technology providers discussing the latest industry trends and issues as well as presentations and information sessions led by thought leaders. 3PL Technovations is designed to keep leading 3PLs operating at the top of their game.
November 6-7, 2018
JW Marriott Starr Pass
Tucson, Arizona
For more information and to register, visit the 3PL Technovations site.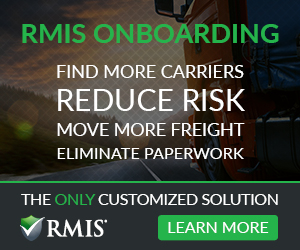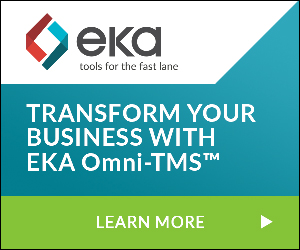 Beth Carroll and The Prosperio Group are collecting data for the 2017 Compensation Survey. Participants who provide their compensation data receive a copy of the survey free of charge.
April 29-May 2, 2018: Rancho Mirage, CA - NCBFAA Annual Conference
May 6-8, 2018: Palm Springs, CA - CNS/IATA Partnership Conference
May 5-9, 2018: Charlotte, NC - Warehousing Education and Research Council Conference 2018
May 23-24, 2018: Atlanta, GA - Blockchain In Trucking Transparency18
June 5-6, 2018: Washington, D.C. - TIA 2018 3PL Policy Forum
June 25-27: Chicago, IL - UnitedFresh/Global Cold Chain Expo
Nov. 6-7, 2018: Tucson, AZ - 3PL Technovations
April 10-13, 2019: Orlando, FL - 2019 TIA Capital Ideas Conference & Exhibition
There's still time to join us for next week's free webinar. In a thriving 3PL industry, it's critical that companies learn how to attract the best talent and encourage them to flourish.
TIA's innovative member-only video production service is designed to assist and enhance commercial outreach efforts. For as little as $700, you can have professionally-produced videos to complement your marketing strategy.
Are you taking advantage of the TIA Advantage program? As part of TIA's commitment to help its members grow and succeed, TIA has partnered with several companies to offer its members products and services at special savings including but not limited to:
Register for the CTB Online Study Course that began on April 2. The course includes new updates and utilizes the 5th edition of the Foundations of Business text book.
Expand Your Knowledge of the 3PL Industry. Register Today for These Essential Courses: