England Logistics has embarked on a mission to provide one million meals to hungry children each year beginning in 2018 through the One initiative. For more information and to participate, visit the One initiative website.
If you have news you would like to share with other TIA members, send it to us and we'll place it in the next issue of Logistics Weekly.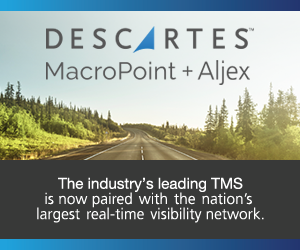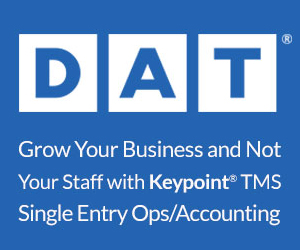 Join us April 8-11, 2018 in sunny Palm Desert, CA for the world's largest gathering of brokerage-based 3PLs. It's the can't-miss event of the year!

Take advantage of education designed for 3PLs of all types and sizes. You'll have access to 24 breakout sessions, five general sessions and TIA's Learning Center. TIA's Conference offers outstanding opportunities for you to gain knowledge to grow your business with industry experts. Click here to learn more.
The trade show floor is sold out! Thank you to all of our exhibitors. Please e-mail Valerie Sumner to join the waiting list. Interested in learning who is exhibiting? Click here.
After registering for the conference, you will receive an email with a link and instructions to make your hotel reservation.

TIA has contracted directly with the JW Marriott Desert Springs and has not given any third parties permission to block, reserve or book hotel reservations on their behalf. If you receive inquiries from a third party to book hotel reservations, this constitutes an interference with TIA's contractual agreement with the JW Marriott Desert Springs.

In addition, TIA has no recourse for reservations made through a third party. These inquiries are misleading solicitations to TIA's attendees and exhibitors, which are not authorized by TIA. Do not become a victim of phishing or identity theft and ignore these emails.
Women in Trucking (WIT) and Truckstop.com are seeking nominations for the 2018 Distinguished Woman in Logistics Award (DWLA). The award is intended to acknowledge and honor the contributions and accomplishments of an outstanding individual acknowledged by her peers for achievement and leadership in the field of logistics in North America. By their commitment to their profession, desire to further the industry's success and participation in civic and community affairs, DWLA award winners exemplify role models for other women seeking or advancing careers in logistics.

TIA is pleased that the winner of the 2018 DWLA will be announced during TIA Capital Ideas Conference and Exhibition, April 8-11, 2018, in Palm Desert, CA. "TIA has many outstanding women in our membership and we hope that every company will find time to nominate their outstanding women in their businesses," stated Bob Voltmann, TIA President and CEO.

Anyone may nominate a candidate by completing and submitting the nomination form by February 12, 2018.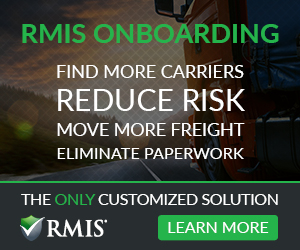 Next week TIA will host a free webinar for its members on the impact of the ELD mandate, the personal conveyance guidance, and how the ELD impact is affecting the Prohibition of Coercion final rule. The webinar will be co-hosted by Bill Mahorney, Chief, Compliance and Enforcement Division at the Federal Motor Carrier Safety Administration (FMCSA), and Bill Reese, Director at the Commercial Vehicle Safety Alliance (CVSA).
The webinar will be an open session for TIA members to ask questions of the enforcement officials and receive clarity on situations that have already impacted your ability to get freight delivered timely and without penalty.
Wednesday, Feb. 14, 2018
2:00 p.m. – 3:00 p.m. EST
Register Today
Registration is now open for the January CTB Online Study Course, which now includes updated material from the 5th edition of the Foundations of Business text book.The study course contains more than 80 hours of content, tailor-made to prepare you for the CTB Exam to be held on March 31, 2018.
The Certified Transportation Broker (CTB) Program is the only certification for brokers and is the most widely recognized credential in the freight transportation industry. Developed by TIA to increase professionalism and integrity in the freight brokerage industry, the program provides brokers with a solid foundation of business operations, transportation regulations and brokerage practices. The CTB program includes an online study course and a comprehensive certification exam.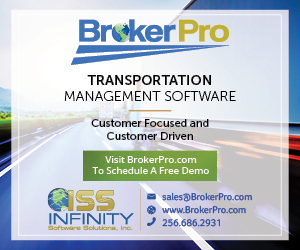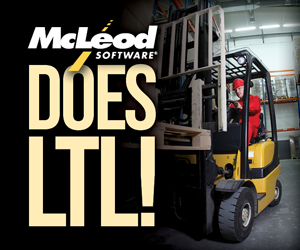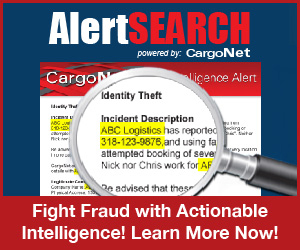 The TIA "Measure Up Compensation Report" is an invaluable tool about third-party logistics companies' salaries and compensation, their organization and job descriptions.

From the report, you will obtain industry specific data like:
Pay level data from over 45 key brokerage roles
Insight into how different roles are compensated, instead of just how much
Observations from Beth Carroll, the Managing Principal at Prosperio Group, an industry thought-leader, on what the survey really means and compensation best practices.
The survey is available at a reduced rate for TIA members here.
The Federal Motor Carrier Safety Administration's (FMCSA) final rule is requiring the mandatory use of electronic logging devices (ELDs) on all motor carriers who are required to prepare hours-of-service records of duty status. TIA has prepared a detailed card that outlines the implementation dates along with important information on exemptions and penalties. Obtain your ELD Notecard.