VHI Express, located in Chester, VA, a woman-owned leader in supply chain management and logistics, announced the addition of two Tesla Semi Electric Trucks to their fleet. The trucks will be added to the fleet sometime in 2020. The Tesla Electric Semi trucks have a 500-mile range at maximum weight and at highway speed.
Tiger Cool Express has added two veteran transportation executives to its management team.
Leslie Baird was named chief commercial officer. Baird was previously vice president of sales for Interstate Distributor Co.
Don Aiken joins the company as executive vice president of operations. Aiken has worked in intermodal operations at J.B. Hunt Transport Services, Schneider National and NFI Industries Inc.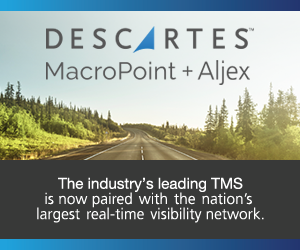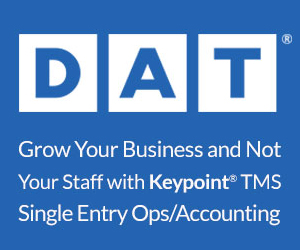 While attending the TIA Capital Ideas Conference, join us on Sunday, April 8 for a day of friendly golf competition to build relationships and benefit the TIA Foundation. We will be playing at the Palm Course, a 6,761-yard, par 72 from the back tees, and characterized by its signature palm trees that line the fairways and adorn the greens. Registration is $250 and club rental is $70! Register today!
Trade show floor is sold out! Thank you to all of our exhibitors. Please e-mail Valerie Sumner to join the waiting list. Interested in learning who is exhibiting? Click here.
After registering for the conference, you will receive an email with a link and instructions to make your hotel reservation.

TIA has contracted directly with the JW Marriott Desert Springs and has not given any third parties permission to block, reserve, or book hotel reservations on their behalf. If you receive inquiries from a third party to book hotel reservations, this constitutes an interference with TIA's contractual agreement with the JW Marriott Desert Springs.

In addition, TIA has no recourse for reservations made through a third party. These inquiries are misleading solicitations to TIA's attendees and exhibitors, which are not authorized by TIA. Do not become a victim of phishing or identity theft and ignore these emails.
Women in Trucking (WIT) and Truckstop.com are seeking nominations for the 2018 Distinguished Woman in Logistics Award (DWLA). The award is intended to acknowledge and honor the contributions and accomplishments of an outstanding individual acknowledged by her peers for achievement and leadership in the field of logistics in North America. By their commitment to their profession, desire to further the industry's success and participation in civic and community affairs, DWLA award winners exemplify role models for other women seeking or advancing careers in logistics.

TIA is pleased that the winner of the 2018 DWLA will be announced during TIA Capital Ideas Conference and Exhibition, April 8-11, 2018, in Palm Desert, CA. "TIA has many outstanding women in our membership and we hope that every company will find time to nominate their outstanding women in their businesses," stated Bob Voltmann, TIA President and CEO.

Anyone may nominate a candidate by completing and submitting the nomination form by February 12, 2018.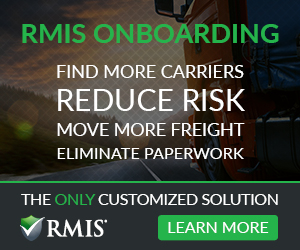 As the Federal Motor Carrier Safety Administration (FMCSA) continues to work towards a full implementation of the Unified Registration System (URS), which was delayed indefinitely in January 2017, the Agency decided to add two numerical digits to MC/Docket numbers in order to not run out of numbers.
These two digits will not serve as a unique identifier (per MAP-21 requirements), but rather a temporary fix to extend the life of the MC number until URS is completely implemented. The addition of these two digits was scheduled for February 1, 2018, but has been delayed until at least April 21, 2018. There will be a 30-day testing period prior to the final implementation date.
TIA staff will continue to monitor the situation and work with FMCSA on the latest developments and report those to our membership. If you have any questions, please contact Chris Burroughs at burroughs@tianet.org or (703) 299-5705.
Compliance with a federal mandate to use electronic logging devices to record driver hours of service is on the rise, but the rollout is causing challenges for some carriers and drivers.
Some trucking executives say they are dealing with defective devices and software integration issues, while some drivers and safety enforcement personnel are still learning how to handle new paperless systems. Plus, a contingent of truck operators appear to be holding out until the end of a soft enforcement period to decide whether to quit the business or to comply with the ELD rule.
Transport Topics is gathering information for its annual ranking of the largest logistics companies in North America to be published April 9, 2018. Top 50 Logistics Companies list will appear the same week as the TIA 2018 Capital Ideas Conference.
TIA President and CEO Robert Voltmann will be speaking at the 5th Cargo Logistics Canada Expo + Conference in Vancouver, BC, Feb, 6-8. Voltmann will join other 3PL leaders in the opening plenary on Feb. 8 titled, Supply Chain Forward: The Future of 3PLs Roundtable.
Cargo Logistics Canada Expo & Conference is North America's only multimodal show, drawing 2,500+ delegates from across all supply chain sectors annually. The 3-day conference includes 30+ seminars led by 100+ industry experts, with topics encompassing the entire freight spectrum. The show also offers exclusive tours and networking events, as well as Canada's only full-scale supply chain trade show featuring 50,000 square feet of products, services and technologies relevant to air, sea, rail and road cargo logistics, from source to market. Visit the Conference website for more information.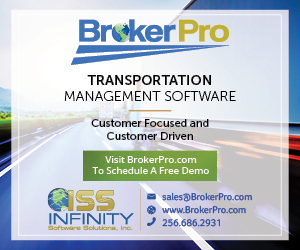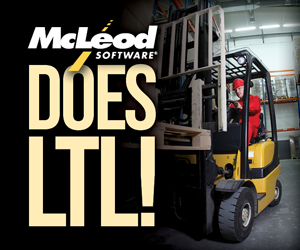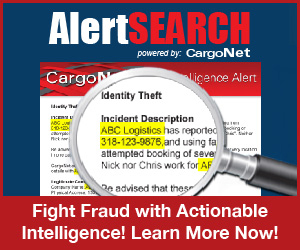 The TIA "Measure Up Compensation Report" is an invaluable tool about third-party logistics companies' salaries and compensation, their organization and job descriptions.

From the report, you will obtain industry specific data like:
Pay level data from over 45 key brokerage roles
Insight into how different roles are compensated, instead of just how much
Observations from Beth Carroll, the Managing Principal at Prosperio Group, an industry thought-leader, on what the survey really means and compensation best practices.
The survey is available at a reduced rate for TIA members here.
The Federal Motor Carrier Safety Administration's (FMCSA) final rule is requiring the mandatory use of electronic logging devices (ELDs) on all motor carriers who are required to prepare hours-of-service records of duty status. TIA has prepared a detailed card that outlines the implementation dates along with important information on exemptions and penalties. Obtain your ELD Notecard.