This unique event will be help April 19-20, 2022 at the Cascades Country Club in Tyler, Texas. The Cascades Club golf course, redesigned by PGA Tour player Mark Hayes, provides a fun experience for players of any skill level. Our meeting schedule this year includes a discussion on TMRA's future, a variety of speakers and networking opportunities for everyone.

Learn more about hotel accommodations, full meeting schedule and more here.

Register online here.

Learn about sponsorship opportunities here.
The Texas Mining and Reclamation Association has been chosen as the winner of the Interstate Mining Compact Commission's (IMCC) 2022 National Mineral Education Award in the Public Outreach Category. TMRA was recognized for its dedication to providing education outreach. A letter from IMCC highlighted TMRA's Teacher Workshop Program: "It is a pleasure to recognize the success of your Teacher Workshop Program which demonstrates a commitment to educate teachers and students about mining and minerals and will reap future benefits by fostering a better understanding of mineral use and production. Keep up the good work." Click below to read the full letter.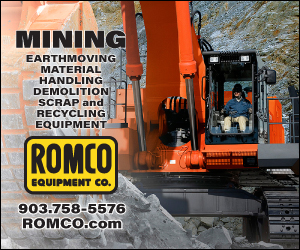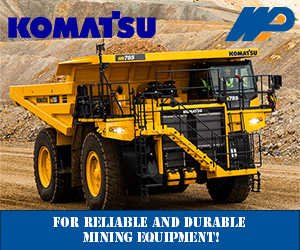 We need you! Want to be a part of TMRA's social media campaign – #TheFutureIsBright – that highlight's how you, a TMRA member, are supplying the power and materials that ensure a bright future? Reach out today!
Email Christian Goff at cgoff@pureenergypr.com to learn more or to submit your photo. 
You can Sponsor A Teacher anytime during the year. This Sponsor A Teacher program gives all members/companies an opportunity to support TMRA's successful teacher education program. A contribution of $1,500 will sponsor one teacher for a workshop that covers teaching materials, meals, lodging, etc. This is your chance to promote our industry by sponsoring a teacher! To learn more, click below.
The US government has updated its list of critical-mineral commodities that deemed key to national security and the economy, including nickel and zinc for the first time. The latest list, released by the United States Geological Survey, contained 15 more commodities than the first list of critical minerals, which was created in 2018. The list is designed to act as a trigger for government initiatives to improve domestic production, and diversity of supply, of key mineral.
EIA presents an alternative case to the Annual Energy Outlook 2021 (AEO2021) that compares the Reference case to a Corporate Goal case that models announced utility plans in addition to current laws and regulations. We analyze the resulting impacts of these utility plans on U.S. CO2 emissions and electricity generation mix in this Issues in Focus article.
Rich Nolan, President and CEO of the National Mining Association (NMA), today issued the following statement in support of the "Good Samaritan Remediation of Abandoned Hardrock Mines Act of 2022," which was introduced today by Senators Martin Heinrich (D-N.M.) and Jim Risch (R-Idaho) with strong bipartisan support and represents the first bipartisan piece of Good Samaritan legislation introduced since 2009.
Mining industry operations and technologies companies in North America saw the largest growth in ESG roles in the last quarter compared to the previous year. North America extended its dominance for environmental, social, and governance (ESG) hiring among mining industry companies in the three months ending November. The number of roles in North America made up 43.6% of total ESG jobs – up from 28.3% in the same quarter last year.
Due to the current population growth and rapid urbanization, the use of construction materials has increased significantly. This recent boom in construction has also significantly increased the demand for aggregate. To meet the demand, new sources of aggregate are being explored and new aggregate quarries are being developed.
Billionaires Warren Buffett and Bill Gates have chosen a remote town in Wyoming to build a new small nuclear power plant intended to help replace the coal-fired plants dotting the state. The relatively small "Natrium" reactor is similar to those used in some U.S. Navy submarines, and is designed to be faster and cheaper to build, and safer to run, than traditional large-scale reactors. The project has broad support from Wyoming's conservative political leaders and from the Biden administration.
The sales of electric cars are booming, but the rising demand for transition minerals will pose a challenge for the mining industry. A special report says it is unlikely the required mineral demand will be met, based on today's mineral supply and investment plans. While some minerals are expected to have a surplus soon, demand will surpass the expected supply from existing mining projects. Investments in new projects are needed to meet the growth in demand.
U.S. President Joe Biden on Tuesday touted progress by government and private industry to boost American production of minerals used to make electric vehicles and other renewable energy products, but stressed that new mines must benefit host communities and not damage the environment.
| | |
| --- | --- |
| | Check the TMRA website to see 2022 events as they are added. |
10 am - Noon (CST)

*Office in the Starboard Conference Room
11:30 am - 3 pm (CST)

Wilco Workspaces
10 am - Noon (CDT)

*Location TBD
11:30 am - 3 pm (CDT)

Wilco Workspaces
Horshoe Bay Resort

Horseshoe Bay, Texas
We are always looking to share news that is relevant and timely for TMRA members. If you have a submission and would like more information on deadlines, the type of content we are looking for and how to submit an idea, please reach out to Senior Content Strategist at
rryals@naylor.com
!
As the owner of a business that is influenced by the mining economy, you have an interest in the issues that impact the industry. TMRA helps to keep members updated and informed. Please click below to learn more about the many benefits of being a TMRA member.