TMRA Member San Miguel Electric Cooperative gives back to the community in South Texas to help feed the hungry. Employees volunteered at the Bountiful Blessings Community Food Pantry in Pleasanton and also presented the organization with a $5,000 donation as part of SMEC's CoBank's Sharing Success charitable program.
TMRA joined with Life:Powered.org to produce short informative videos about the importance of fossil fuel energy, showing how abundant, reliable and affordable energy helps us live longer and live better. Energy fuels what is possible: the freedom to go where we want, live where we choose, and enjoy the things we love the most. A reliable energy supply can feed the hungry, take care of the sick, and ensure a prosperous economic future for society. Click below to learn more and access the videos.
TMRA Annual Meeting
Hotel Galvez
October 17-19, 2021
Galveston, Texas
Registration is now open!
You will need to login as a Member to register.
Online Registration
Everything you need to know!
Download PDF
Plan ahead with full agenda!
Meeting Schedule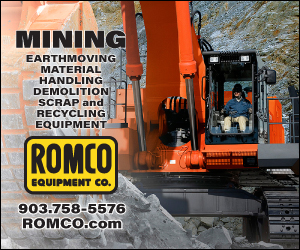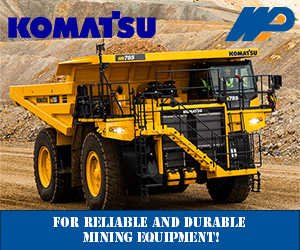 We are in the process of developing a social media campaign for our Facebook and Twitter social media channels – #TheFutureIsBright – to highlight how you, a TMRA member, are supplying the power and materials that ensure a bright future as we move through 2021.
Email Christian Goff at cgoff@pureenergypr.com to learn more or to submit your photo. 
You can Sponsor A Teacher anytime during the year. This Sponsor A Teacher program gives all members/companies an opportunity to support TMRA's successful teacher education program. A contribution of $1,500 will sponsor one teacher for a workshop that covers teaching materials, meals, lodging, etc. This is your chance to promote our industry by sponsoring a teacher! To learn more, click below.
Fuel diversity, among its many benefits, provides options and flexibility—two things U.S. policymakers and regulators will need to navigate the energy transition. A balanced electricity mix has long underpinned the affordability of the grid and it will remain critical to ensuring both affordability and reliability as the nation pursues aggressive decarbonization goals. A balanced electricity mix that recognizes and accounts for the attributes and limitations of every fuel source is the bridge we need for a careful energy transition.
The National Mining Association (NMA) gathered at MINExpo INTERNATIONAL® 2021 to honor outstanding achievements in mine safety and technology. A number of Texas companies were recognized for going above and beyond to keep everyone safe. The NMA's Sentinels of Safety Award recognizes coal and mineral mining operations in 10 categories for recording the most hours in a calendar year without a single lost-time injury. Forty American mining operations – 12 coal mines and 28 mineral/metal mines – were honored with the award recognizing performance in 2019 and 2020.
In the digital period, technology is thoroughly changing how organizations operate. As the population keeps on growing, there is increased pressure on the mining business. With every industry utilizing new technologies to bolster proficiency, cost savings and growth, the mining industry is also in the race. To conduct certain operations and guarantee mining safety, there's a crucial need to introduce underground monitoring and control systems.
Women are underrepresented at all levels within mining companies. Yet opportunities remain for the industry to boost female recruitment, retention, and advancement. Women represent an estimated 8 to 17 percent of the global mining workforce. In addition to low labor force participation, the drop-off from entry level to executive for females in mining is among the most dramatic across a number of industries.
As part of President Biden's ambitious plan for the U.S. to effectively address climate change, for the country to transition to net-zero emissions by 2050 there has been a whole-of-government push to incorporate more and more renewable generation into the national grid. However, we must understand that to shift toward renewable sources of electricity, minerals must come out of the ground. Biden administration's "Made in America, Build Back Better" mindset and methodology should also include "Mined in America."
Buried inside Democrats' $3.5 trillion reconciliation spending package is legislation that could destroy the global competitiveness of the U.S. mining industry, increasing our alarming over-reliance on mineral imports, and hammering Colorado's mining workforce and economy.
| | |
| --- | --- |
| | TMRA has added events for 2021 to its meeting calendar that now goes through the end of the year. Click below to see all events and stay updated! |
We are always looking to share news that is relevant and timely for TMRA members. If you have a submission and would like more information on deadlines, the type of content we are looking for and how to submit an idea, please reach out to Senior Content Strategist at
rryals@naylor.com
!
As the owner of a business that is influenced by the mining economy, you have an interest in the issues that impact the industry. TMRA helps to keep members updated and informed. Please click below to learn more about the many benefits of being a TMRA member.