How do industrial minerals enhance our daily lives and how are they mined in Texas? This month, 14 Texas science teachers learned the answers at an intensive industrial minerals mining workshop jointly sponsored by the Texas Aggregates & Concrete Association (TACA) and the Texas Mining and Reclamation Association (TMRA). Teachers learned science-based information on the availability, importance and development of industrial minerals, including aggregates like sand, gravel and crushed stone. Texas is a top producer of industrial minerals, which play a key role in our modern lifestyle by providing the materials necessary to build essential infrastructure, including vital highways, roads, schools, hospitals and other commercial, residential and industrial facilities.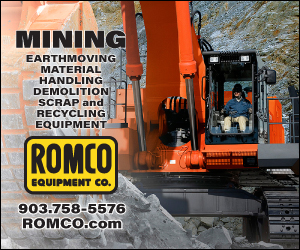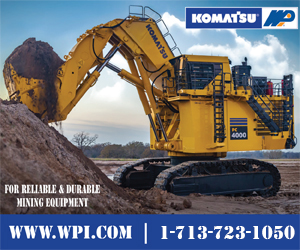 Join us for a fun-packed meeting!
Speakers
Wei Wang, Executive Director, RRC
Anthony Marchese, CEO, Texas Mineral Resources
Legislative Panel
Ty Embrey, Mike Nasi & Mance Zachary

Education Update
Cheryl Allison, Education Director
Activities
Golf and Fishing
Silent and Live Auctions
Sponsorships and Exhibits available!
Good Friends, Good Food, Good Fun!
Contact Cathy Pierce for more information:
Email, click here. | P: 903-238-6624

Learn more!
We are in the process of developing a social media campaign for our Facebook and Twitter social media channels – #TheFutureIsBright – to highlight how you, a TMRA member, are supplying the power and materials that ensure a bright future as we move through 2021.
Email Christian Goff at cgoff@pureenergypr.com to learn more or to submit your photo.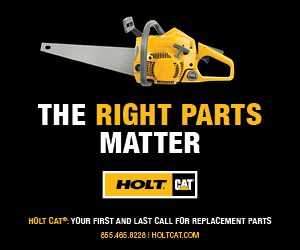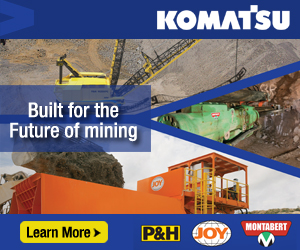 You can Sponsor A Teacher anytime during the year. This Sponsor A Teacher program gives all members/companies an opportunity to support TMRA's successful teacher education program. A contribution of $1,500 will sponsor one teacher for a workshop that covers teaching materials, meals, lodging, etc. This is your chance to promote our industry by sponsoring a teacher! To learn more, click below.
With the Biden EPA and U.S. Army Corps of Engineers (USACE) promising to replace the NWPR with a new rule that goes even further than the Obama-era Waters of the United States (WOTUS) Rule, this legislation is needed now more than ever. If the NWPR is replaced, the EPA could go as far as to regulate ditches on private lands and converted croplands, which could ultimately inflict severe harm upon the agriculture, construction, home building, forestry, mining, and energy sectors of the economy.
Texas' head utility regulator on Thursday said the Public Utility Commission of Texas (PUCT) intends to realign incentives related to how the state's power grid procures resources, following a cold snap in February that led to devastating outages across the region. Last month, ERCOT released a 60-point road map outlining how the grid operator plans to ensure the state's power grid is more reliable, following legislation that calls for tighter weatherization standards for power plants and makes changes to ERCOT's board structure. The governor has also called on the PUCT and ERCOT to take additional steps toward creating a more reliable grid.
Wyoming lawmakers are considering a new option for coal mine reclamation bonding that could reduce risk for the state in the event of insolvency. Both environmental and industry advocates have identified advantages to the proposal, which could also help the financially troubled industry. With the coal industry facing unprecedented difficulties, the DEQ developed the first-of-its-kind concept to diversify its portfolio of reclamation bonds.
It will cost an estimated $11.3 billion to reclaim all of the abandoned mine lands (AML) across the United States, according to federal data. A bill recently advanced by the U.S. Senate Committee on Energy & Natural Resources, chaired by Sen. Joe Manchin, D-W.Va., could mean a significant investment in AML reclamation projects — resulting in new jobs and economic opportunities.
America's mines are open for business. Not for coal necessarily, but definitely for the critical minerals seen by the Biden administration as essential for economic and national security, like lithium to power batteries or aluminum for wind turbines. But there's a hitch. Companies are struggling to hire miners. Mining and geological engineering employment is estimated to grow 4% from 2019-2029, according to the Bureau of Labor Statistics. As demand keeps rising for these minerals, there are fewer skilled employees to fill job openings in the industry.
Drones in mining operations are used for a varied range of applications: from exploration, surveying and mapping to maintaining safety and enhancing security. Different unmanned aerial vehicles (UAVs) are equipped with different sensors and cameras based on their mission.The popularity of drones across the mining industry has grown immensely in recent years, with a 2019 GlobalData survey of 179 mine sites showing 26% of mines with considerable investments in drone technology, versus just under 20% in 2018.
The US Senate is considering an amendment to a moving reconciliation bill that will immediately impose a 80% reduction of carbon emissions by 2030. Please, Please, Please, Respond! This threat is real and it has picked up significant support and has gained momentum in a relatively short time. Please reach out today and voice your concerns and encourage your friends, family and colleagues to do the same!
TMRA has added events for 2021 to its meeting calendar that now goes through the end of the year. Click below to see all events and stay updated!

Lignite/Environmental/Safety Quarterly Meeting
NOTE: Date TBD – check the TMRA calendar for details.
We are always looking to share news that is relevant and timely for TMRA members. If you have a submission and would like more information on deadlines, the type of content we are looking for and how to submit an idea, please reach out to Senior Content Strategist at
rryals@naylor.com
!
As the owner of a business that is influenced by the mining economy, you have an interest in the issues that impact the industry. TMRA helps to keep members updated and informed. Please click below to learn more about the many benefits of being a TMRA member.