We all know the issues that we faced last year with COVID-19 and the impact it had on our daily lives from toilet paper shortages, to wearing masks everywhere we go, to people working from home, or worse, losing their job. For the aggregates industry in Texas, there were challenges in keeping workers and customers safe, not knowing if jobs were going to be cancelled due to available funding, or if the supply chains would be impacted.
Happy Valentine's Day...or month! My hope is that you, your families and workers are all safe and well! Our THEME for this eNewsletter is "Constructing our Future." I hope you've already read the piece provided by Steve Eckert, our Vice Chairman and Board Member representing Capitol Aggregates. It makes sense that a TMRA Aggregate Industry Member would be our lead for "Constructing our Future" as that industry certainly plays an indispensable part in construction of all types.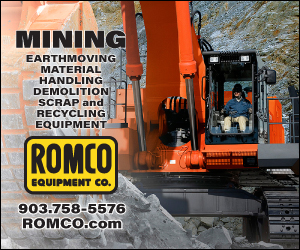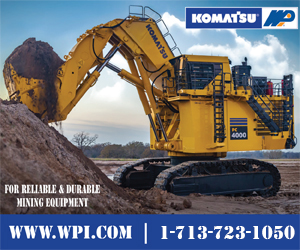 A recent study in the Cardiovascular Research journal trumpeted a staggering claim: According to new calculations, more than 3.6 million people died in 2015 as a result of air pollution from fossil fuels.
The problem? It's blatantly untrue.
A new report from the Sierra Club finds that dozens of the nation's utilities plan on running their existing coal plants well beyond 2030. This is apparently devastating news for the Sierra Club's "beyond coal" crowd, but for most Americans it should be a reminder of the incredibly important role coal continues to play in providing affordable and reliable power.
We are in the process of developing a social media campaign for our Facebook and Twitter social media channels – #TheFutureIsBright – to highlight how you, a TMRA member, are supplying the power and materials that ensure a bright future as we move into 2021.
Email Christian Goff at cgoff@pureenergypr.com to learn more or to submit your photo. 
You can Sponsor A Teacher anytime during the year. This Sponsor A Teacher program gives all members/companies an opportunity to support TMRA's successful teacher education program. A contribution of $1,500 will sponsor one teacher for a workshop that covers teaching materials, meals, lodging, etc. This is your chance to promote our industry by sponsoring a teacher! To learn more, click below.
Twenty-nine miners died on the job in 2020, marking the sixth straight year the annual total has remained below 30, the Mine Safety and Health Administration announced Jan. 13. Although last year's fatality total represents a 7.4% increase from the 2019 total of 27, MSHA reports that coal miners represented five of the 2020 deaths – "a historic low."
Former South Bend, Ind., Mayor Pete Buttigieg was confirmed as secretary of transportation by a vote of 86-13. A former rival of President Biden's for the Democratic presidential nomination, Buttigieg is the youngest member of Biden's Cabinet at age 39. He will take the reins at a sprawling agency, with jurisdiction over everything from federal highways to pipelines, air traffic and railroads, employing some 55,000 people.
A recent
Time Magazine
article captured the latest challenge to Coal, and now oil and natural gas, too. The headline from Time Magazine's story on the flurry of climate change executive orders by President Biden last week puts it this way: "Biden's Biggest Climate Move: Signaling That Fossil Fuels are not the Future"
Click below to learn more.
| | |
| --- | --- |
| | TMRA has added events for 2021 to its meeting calendar that now goes through the end of the year. Click below to see all events and stay updated! |
We are always looking to share news that is relevant and timely for TMRA members. If you have a submission and would like more information on deadlines, the type of content we are looking for and how to submit an idea, please reach out to Senior Content Strategist at
rryals@naylor.com
!
As the owner of a business that is influenced by the mining economy, you have an interest in the issues that impact the industry. TMRA helps to keep members updated and informed. Please click below to learn more about the many benefits of being a TMRA member.