In our organization, safety is often at the forefront of everything we do – as well it should be. Many studies point to the importance of having safety leadership at all levels, which can improve the safety climate and culture of a workplace. Having a strong and healthy safety culture helps lead to an injury-free workplace. This is not only a precursor to superior safety records but to excellence in environmental stewardship and product quality.
For ALL TMRA Members, whether Owner/Operator or Support, we all know and understand the importance of both "talking the talk" and "walking the walk" when it comes to safety. So why devote an eNewsletter issue to the topic? Because a focus on safety NEVER hurts. A focus can provoke thought, awareness and yes, even action. Whether I'm privileged to visit a mining operation or whether those opportunities are given to Teachers, Legislators, Local Officials and others, what is consistent is the introduction and reminder on safety policies, procedures and practices.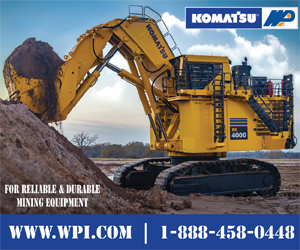 As the old saying goes, everything is bigger in Texas. That's especially true of market power prices these days, as hot summer weather has pushed real-time power prices in Texas to their price cap of $9,000 per megawatt-hour (MWh) twice this week. These were just the second and third times that power prices in the Texas market have ever hit their price ceiling, the first being a ten-minute period in January 2018 when a cold snap caused prices to soar. The ceiling is not easy to hit—it's about three hundred times higher than prices typically are.
Enchant Energy Corp. recently published a Sargent & Lundy (S&L) engineering report on the feasibility of a carbon capture retrofit project at San Juan Generating Station (SJGS) in New Mexico. Subject to the approval of the city of Farmington, Enchant Energy will acquire a 95% ownership interest in the 847-megawatt (MW) SJGS to coincide with the planned retirement and abandonment of the facility by its current owners, other than Farmington, on July 1, 2022. Read more below, including monthly stats from coal country, in the July/August 2019 issue of Coal Age.
Our TMRA Social Media and eNewsletter outlets are a great opportunity to highlight YOUR Good News! Please think about TMRA whenever you and/or your company are celebrating a business milestone, award, anniversary, new business or equipment/technology innovation. Send PHOTOS and a short write up our way, making sure to show the names of those in the photo and other pertinent information. This is just another opportunity to participate WITH TMRA! (Click below to learn more!)
You can Sponsor A Teacher anytime during the year. This Sponsor A Teacher program gives all members/companies an opportunity to support TMRA's successful teacher education program. A contribution of $1,500 will sponsor one teacher for a workshop that covers teaching materials, meals, lodging, etc. This is your chance to promote our industry by sponsoring a teacher! To learn more, click below.
The Texas Aggregates & Concrete Association (TACA) – the leading state trade association for the aggregate, concrete, cement and associated industries – welcomed more than 90 attendees to its Environmental & Sustainability Seminar on Sept. 10-12 at the Marriott Riverwalk in San Antonio, Texas. At the conference, TACA's "WIN-WIN-WIN: The Financial and Community Power of Conservation Easements" panel, explored what happens when mining companies consider their post-mining land uses, and – in concert with land trusts – seek to capture the land's remaining value.
What will drive the next wave of productivity improvements in the natural resources sector? Historically, improvements have come from the people who work in the sector. People develop new logistics and systems. People invent, adopt, and adapt new tools and technologies. People make decisions and solve problems, day in and day out. Every gain has come from the hard work and good ideas of people who know about mining.
The White House is considering a plan that would have the government directly purchase uranium from U.S. producers as it contemplates ways to revive the flagging domestic mining industry. A group set up by President Donald Trump to study the issue is considering a request by the nuclear industry to use the Defense Production Act, a 68-year-old Cold War-era statute once invoked by President Harry Truman to help the steel industry. The plan calls for requiring the government to buy American uranium to replenish their stockpiles and for other purposes, said Paul Goranson, chief operating officer for Energy Fuels Inc.
| | |
| --- | --- |
| | The TMRA Annual Meeting will be held October 20-22 in Galveston, Texas. |
We are always looking to share news that is relevant and timely for TMRA members. If you have a submission and would like more information on deadlines, the type of content we are looking for and how to submit an idea, please reach out to Senior Content Strategist at
rryals@naylor.com
!
As the owner of a business that is influenced by the mining economy, you have an interest in the issues that impact the industry. TMRA helps to keep members updated and informed. Please click below to learn more about the many benefits of being a TMRA member.