While I'm not at all sure I HAVE some personal privilege to comment, I'm pretty sure I can get away with it. I'm in the "ask forgiveness" camp. Okay, why am I involved with TMRA? I had 10 really great experience-gaining years working for two state agencies (what is now the TCEQ and the Railroad Commission) before entering the private practice of law in 1983. I've had the opportunity to work with our Texas and United States mining, power and reclamation industries since I joined the Surface Mining and Reclamation Division of the Railroad Commission of Texas ("RCT" and NOT "RRC") in 1977. First in the regulatory, permitting and compliance side, while at the RCT, and then representing the industry starting shortly after entering private practice. I'm fairly sure I've been an active member of TMRA since around 1985.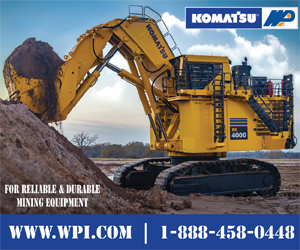 The 86th Legislative Session commenced on Jan. 8, followed by the inauguration of Governor Greg Abbott and Lt. Governor Dan Patrick. Rep. Dennis Bonnen (R-Angleton) was unanimously elected Speaker of the House.
Juan (Danny) Manriquez
Dual Language 5th Grade Teacher
Rosemont Elementary School
Dallas ISD
You can Sponsor A Teacher anytime during the year. This Sponsor A Teacher program gives all members/companies an opportunity to support TMRA's successful teacher education program. A contribution of $1,500 will sponsor one teacher for a workshop that covers teaching materials, meals, lodging, etc. This is your chance to promote our industry by sponsoring a teacher! To learn more, click below.
The Public Utility Commission of Texas called Thursday for reforms in the Electric Reliability Council of Texas to enhance market efficiency while implementing a scarcity price adder more frequently, but rejected another market reform stakeholders suggested.
Experts say new technology can make an old industry safer and more productive. Mark Fawcett, a partner with IBM Global Business Services, said artificial intelligence can take some of the guesswork out out of where to look for ores, as well as making iteasier to prevent accidents before they happen.
As part of an ongoing series produced in association with Carroll Technologies examining health and safety best practice and innovation at mining and industrial sites, Todd Dawson, project manager of fatigue services at Caterpillar Inc, discusses how to mitigate fatigue-related accidents and injuries.
Almost all jobs in mining in future will require skills in science, technology, engineering and maths, says Rio Tinto's iron ore boss Chris Salisbury. Speaking at the Minerals Week Parliamentary Dinner in Canberra last night, Mr Salisbury said so-called STEM subjects were critical, even for employees such as truck drivers, drillers and fitters who were increasingly required to work with new and autonomous technologies.
There is pressure on every industry to start changing their daily practices to help preserve the environment, the world has been hot on mining and construction in particular. As we head into 2019, the pressure is on to change everything from the drilling rig used, to the daily mine management, all to make the process much more eco-friendly.
The green revolution will not run on bamboo; instead, it will require robust supplies of minerals, some of which can be difficult to obtain, to ensure that we can effectively harness the energy we need. For example, minerals like lithium and cobalt are critical to the battery technologies that power electric vehicles and other devices. Rare earth elements (REE's) like neodymium are key components of the magnets found in wind turbines. Even solar panels require a variety of uncommon elements. As nations increasingly move to a renewable energy economy, they will have to ensure they have the raw materials required to do so readily available.
New report flags the volatility of the macro-economic environment with trade tensions between the US and China coupled with operational uncertainty.
11:30 AM to 1:30 PM (CST)

Venue Name: Lloyd Gosselink Law Firm
We are always looking to share news that is relevant and timely for TMRA members. If you have a submission and would like more information on deadlines, the type of content we are looking for and how to submit an idea, please reach out to Senior Content Strategist at
rryals@naylor.com
!
As the owner of a business that is influenced by the mining economy, you have an interest in the issues that impact the industry. TMRA helps to keep members updated and informed. Please click below to learn more about the many benefits of being a TMRA member.