I am excited to be starting this New Year with all of you! Considering the New Congress with a substantially different House, the just commenced 86th Texas Legislative Session, and ongoing changes within our Industries, we have both Challenges and, I'm confident, new Opportunities where TMRA will, once again, and thanks to ALL of YOU, be a Leader!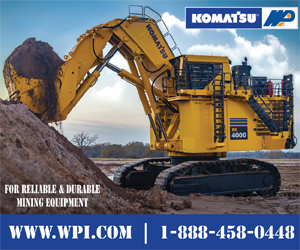 In terms of overall results, 2018 proved to be another strong year for the aggregates industry. More than half of respondents (50.7 percent) to the 2018-2019 Aggregates Manager Forecast Survey indicated that business in 2018 was either excellent or very good. And, more than four in 10 respondents said they had higher production volumes this year than during 2017. This is very good news, but is only part of the industry's overall economic story. At the other end of the spectrum, nearly 18 percent of respondents described business as fair or poor — an increase of more than 8 percent over the last year's results. In addition, the percentage of respondents who said they had lower production volumes nearly tripled that of last year. These are indications that, while the majority of producers continue to thrive, some operators may be experiencing a substantially different business environment.
The 86th Texas Legislative session commenced on January 8th with celebrated pomp and circumstance. After the retirement of Speaker Joe Straus, Rep. Dennis Bonnen (R-Angleton) was unanimously voted as Speaker of the House. Texas Governor Greg Abbott and Lt. Governor Dan Patrick will be sworn in during their inauguration on January 15th. There are 147 current members of the House and three open seats with pending special elections. There are 6 new members of the Senate and after the special elections there will be 32 new members of the House. We anticipate that committee chairs/members will be announced within the next couple of days in Senate, and by the end of January for the House.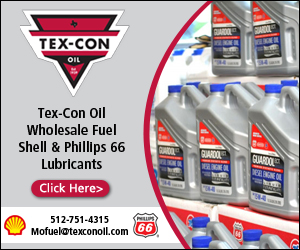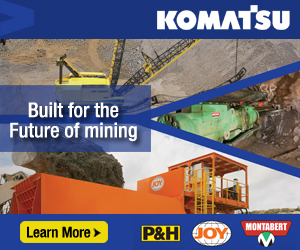 You can Sponsor A Teacher anytime during the year. This Sponsor A Teacher program gives all members/companies an opportunity to support TMRA's successful teacher education program. A contribution of $1,500 will sponsor one teacher for a workshop that covers teaching materials, meals, lodging, etc. This is your chance to promote our industry by sponsoring a teacher! To learn more, click below.
The Mine Safety and Health Administration (MSHA) recently named Timothy R. Watkins, the Deputy Administrator for Coal Mine Safety and Health, to fill the newly created MSHA position of Administrator for Coal and Metal/Nonmetal Mine Safety and Health. The creation of this new position is part of MSHA's reorganization to combine the coal and metal/nonmetal enforcement arms of the agency. In his new position, Watkins will have overall responsibility for all aspects of enforcement for coal and metal/nonmetal mines. Watkins previously served as acting Administrator for Coal Mine Safety and Health at MSHA. Prior to that, he was the district manager for Coal District 12 in West Virginia and as an assistant district manager in Pikeville, Ky. He holds a degree in mine engineering.
The Mine Safety and Health Administration (MSHA) reports that 27 mining fatalities occurred in 2018 — the second lowest number ever recorded. Eighteen of the fatalities occurred at surface operations, and nine occurred in underground mines. Approximately 250,000 miners work in the 12,000 metal/non-metal mines in the nation, and 83,000 miners work in the 1,200 coal mines.
Time and time again, we are reminded just how important it is that we start caring for our environment. With pressure on every industry to start changing their daily practices to help preserve the environment, the world has been hot on mining and construction in particular. As we head into 2019, the pressure is on to change everything from the drilling rig used, to the daily mine management, all to make the process much more eco-friendly. Here, we're exploring just what technology is set to do precisely that in the New Year.
A new sensor fusion technique based on X-ray and 3D imaging promises improvements to the 3D modelling of mineral resources and more efficient sorting of precious metals. VTT Technical Research Centre of Finland Ltd (VTT) is coordinating the sensor development process through an EU project called X-Mine in collaboration with businesses, international research institutions and mining lobbies.
The EPA announced today a proposed revision to the new source performance standards (NSPS) for CO2 emissions from new coal power plants. While some commentators, including The New York Times, have tried to frame the revision as a rollback of climate regulation, it's anything but.
We are always looking to share news that is relevant and timely for TMRA members. If you have a submission and would like more information on deadlines, the type of content we are looking for and how to submit an idea, please reach out to Senior Content Strategist at
rryals@naylor.com
!
As the owner of a business that is influenced by the mining economy, you have an interest in the issues that impact the industry. TMRA helps to keep members updated and informed. Please click below to learn more about the many benefits of being a TMRA member.