Global demand for fluff pulp is growing steadily, but disruptive shifts on the supply side could upset the balance of costs, prices, and profitability worldwide.
RISI's (Boston, Mass., USA) U.S. tissue stats for April were released this week.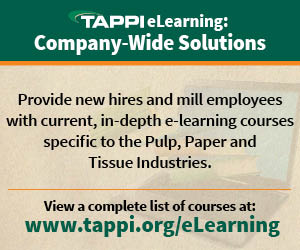 Follow TAPPI on Facebook, Twitter and LinkedIn to stay up to date on association news and industry trends.
Also, join in the TAPPI Community to discuss topics with other member professionals.