The United Association (UA) has been training qualified piping professionals for over 150 years. With 17 state-of-the-art training centres, we train: Steam/Pipefitters, Gasfitters, Sprinkler fitters, Refrigeration & Air Conditioning Mechanics, Plumbers, Instrumentation Mechanics and Welders. Stay ahead of the curve, and stay on time and on budget with our superior piping skills.
www.optc.org
Advertisement
Ledcor Group Safety Event | November 29 | 4:00 p.m. – 6:00 p.m. | Mississauga, Ontario
Construct Canada Tradeshow | Metro Toronto Convention Center (MTCC), South Building | November 30 – December 2
Alberici's AGM Safety Operations Event | December 6 | Burlington, Ontario
* Rob Ellis will be speaking at The Buildings Show 2016. His topic is What Does It Take to be a Construction Safety Champion? scheduled from 1:00 p.m. to 2:15 p.m. on Thursday, December 1, 2016 in Room 715A at the Metro Toronto Convention Centre – South Building. Also participating in that session will be Stephen Benson, President & CEO of Benson Steel, Maren Gamble, Health and Safety Manager at Percon Construction, Craig Lesurf, Vice President and Business Group Leader at Walsh Construction, John Mollenhauer, President of Toronto Construction Association, and Clive Thurston, President of OGCA.
The League of Champions continues to grow and we are very pleased to welcome our newest members and patrons. Welcome Northern Structures, Triple Crown Enterprises, Meti Telecommunications Installations, Rutherford Contracting and to our newest patron supporter, the Ontario Regional Common Ground Alliance (ORCGA)
Leaders are recognizing the importance of building and promoting a "Safety Culture" within their business. More and more companies are creating an environment in which safety is more than just a box to be checked, but is, instead, a culture that makes up the very foundation and philosophy of the company. An OSHA guide states that developing a strong safety culture has the "single greatest impact on accident reduction of any process" and results in "low accident rates, low turnover, low absenteeism and high productivity."
By becoming a Champion, you are demonstrating your corporate commitment to improving safety in your workplace as well as empowering your employees to be part of a safety solution.
It takes time to create and foster but it is an investment well worth making. Become a member of the League of Champions today - it is never too late. Click here to Join today.
Photos: Christian Labour Association of Canada (Patron) and Phoenix Restoration (Member)
The WSIB has issued a statement making two important changes to its Rate Framework Initiative.
In a letter to Stakeholders, they indicated that the Board of Directors has approved proceeding with the program targeted for 2019.
This includes the statement, "maintaining a separate premium rate for non-exempt executive officers and partners in construction, subject to further research and stakeholder engagement."
The need to retain such a rate has been a major objection to the plan by OGCA and members of the Construction Employers Coalition (CEC) since the plan was proposed two years ago. It would have resulted in construction executive officers being assessed at the same rate as those who are on the tools, moving the rate from 20 cents to over $4.00 for general contractors. This change is a significant move to assure that the new program will be fair and balanced and properly distribute the costs of the WSIB to users.
In the same letter, they also made a commitment to use Rate Framework to enhance health and safety. "Starting in 2017, the WSIB will undertake further education and outreach efforts, including further discussion on the promotion of occupational health and safety." This proposal provides the opportunity for the new system to provide financial acknowledgement of those who are accredited with a recognized health and safety management system such as COR.
The government has introduced legislation Bill 70 that includes giving authority to the Chief Prevention Officer to accredit employers who meet the prescribed standards. Accredited employers will be given prequalification for safety from many buyers, and now the WSIB will consider how Rate Framework may support those who have invested in COR or other similar programs.
OGCA has long recognized that for accreditation programs to succeed in the long run and be implement by smaller employers with strained resources, it must have a meaningful financial incentive. In provinces where the program includes thousands of employers, including BC, Alberta and Manitoba, they all have a financial incentive attached to successfully achieving and maintaining COR. We will work with the WSIB and CPO to promote it in Ontario.
OGCA's response to the recommendations submitted by Bruce Reynolds and Sharon Vogel have now been sent to Minister Yasir Naqvi.
Click here
to read the submission and letter (posted in OGCA's Member only section)
Approximately every two weeks, OGCA receives an update from Frank Zechner on any changes to Ontario Legislation and regulations that might affect you and your business. Click the headline to open.
Rapicon has 50 Years of Potain Tower Crane Rental & Sales Experience throughout Canada; and operates a large fleet of a variety of tower cranes to choose from to meet all of your project's needs. Please contact Rapicon today, and a skilled sales representative will be happy to discuss your project's requirements.
www.rapicon.ca
Advertisement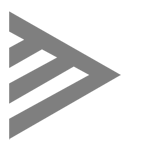 Mark your calendars now for the upcoming 10th Construction Symposium, April 6 – 8, 2017 at the Blue Mountain Resort in Collingwood!
Andrew Younghusband, host of Canada's Worst Driver and Canada's Worst Handyman will be hosting the Ontario Builders Awards this year.
Be sure to send in your entries by December 15, 2016 in order to be in included in this year's competition.
Click the headline for the Entry Form.
The OGCA is pleased to partner with the ORCGA appearing next in Sudbury, Sault Ste Marie, Windsor, Sarnia and Barrie. David Frame and Clive Thurston will address the audiences on several topics including Tender Procurement issues, the Lien Act Review, CoR, WSIB and the League of Champions.
Dates for the sessions are as follows:
February 7 – Sudbury
February 8 – Sault Ste Marie – in partnership with IHSA
February 14 – Windsor
February 15 – Sarnia
February 22 – Barrie
Look for more information shortly and plan to attend these free information events.
OGCA is preparing the final edits for the OGCA Directory for 2017. Thanks to the many members who opted to go with a profile page this year! About 75% of you will be represented by a full page telling the architects, engineers, government people and others all about your company - types of projects, representative list of clients, management and history. Those who opted out of the profile page will still have their company name, address, main contact, phone, fax, email and website listed. Watch for the book to be delivered early in the new year.
More than 36,000 Ontarians get the latest Ministry of Labour news delivered straight to their inbox. Find out why.

Subscribe

now

Please click on the headline to open the November Newsletter from the Ministry of Labour.
Welcome to the York Region District School Board Bid Opportunities Website.
This site allows potential Bidders to create a Bidding System Vendor account. Bidders select commodity codes for goods and services and the Bidding System will notify the Vendor by email of Bid opportunities matching their commodity code selection.
Public tenders, bids and request for proposals are posted on this website.
Bidders are solely responsible for ensuring their Vendor account information is kept current.
Please click on the headline to open the YRDSB Bid Opportunities Website.
Today Infrastructure Ontario published IO's 2016 Market Update.
This year's Market Update includes AFP projects with an estimated total capital value of $11.8 billion and showcases the full range of projects and delivery models that IO is using to deliver public infrastructure for the Ontario government.
Please click on the headline to see the 2016 Market Update, which includes a letter from Toni Rossi, President and CEO (Interim) and Divisional President, Real Estate and Lending, along with the chart of projects.