The United Association (UA) has been training qualified piping professionals for over 150 years. With 17 state-of-the-art training centres, we train: Steam/Pipefitters, Gasfitters, Sprinkler fitters, Refrigeration & Air Conditioning Mechanics, Plumbers, Instrumentation Mechanics and Welders. Stay ahead of the curve, and stay on time and on budget with our superior piping skills.
www.optc.org
Advertisement
The League of Champions continues to gain momentum across Ontario. The League of Champions welcomes its newest Patrons: Infrastructure Ontario (IO) and the Canadian Institute of Steel Construction (CISC).
Recently, OGCA's 78th Annual General Meeting was held in Washington, DC from September 7-11, where the Canadian Ambassador to the US Mr. David MacNaughton signed and received his own League of Champions Jersey of Courage.
We are happy to announce that we have launched the League of Champions official Facebook page. Be sure to visit and like the page so you can continue to receive news updates and events in your newsfeed.
Our newest member is Matheson Constructors, giving us a total of 35 members, and 5 patrons.
This year, we did not present the Safety Awards during the AGM and Conference, as we usually do, but instead have opted to hold a separate event where the awards, as well as League of Champions charters and jersey, will be presented.
On Friday, September 30, please join us for breakfast from 7:30 a.m., at the Verdi Banquet Hall, 3550 Derry Road East, Mississauga, followed by presentation of the Safety Awards for 2015. This is your opportunity to be recognized by your fellow members for your success in achieving remarkable records of no lost time injuries. Several members will be recognized for reaching over 500,000 hours and over 1 million hours without an LTI. We are so very proud of our members!
In addition to the safety awards, we will also be presenting jerseys and Charters to the newest members of the League of Champions. Those firms who chose to join the League are showing tremendous support for the work of Rob Ellis and the Our Youth at Work Foundation. If you wish to join, please visit www.theleagueofchampions.com
Please join us on September 30 at Verdi's. To register, please contact Lyndsy Miceli (lyndsy@ogca.ca)
The removal of the provincial portion of the HST on residential, farm and small business electricity bills as of January 1, 2017, grabbed the headlines, but there are other important commitments that were also made.
The provincial government is attempting to reset the focus to a good news agenda that includes not only lower costs on electricity bills, but will greatly expand child care spaces and continue to build critical infrastructure. $686 million has been committed to Toronto school upgrades, in addition to 29 new schools opening by 2017. The focus is on investment in roads, transit and modern infrastructure as part of a $160 billion spend over the next 12 years. This includes 5,000 kilometers of highways and 750 bridges which will be rebuilt or repaved.
It is also important to note what wasn't mentioned. This includes the implementation of the Tony Dean Report on the Ontario College of Trades and the release of the Reynolds Report on updating the Construction Lien Act.
Employers have only a couple of more months to prepare for Bill 132 - on September 8, 2016, the amendments to Ontario's Occupational Health and Safety Act (the "Act"), with respect to sexual violence and harassment will be in effect. Until now, there have been no major changes to the violence and harassment provisions in our OHS legislation, since Bill 168 in 2010.
Rapicon has 50 Years of Potain Tower Crane Rental & Sales Experience throughout Canada; and operates a large fleet of a variety of tower cranes to choose from to meet all of your project's needs. Please contact Rapicon today, and a skilled sales representative will be happy to discuss your project's requirements.
www.rapicon.ca
Advertisement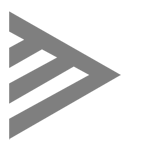 The Ontario Ministry of Labour has introduced a number of regulatory changes that have taken effect on July 1, 2016. The most significant change has been the removal of the exemption for construction projects from the requirements (under Ontario Reg. 833/90) to assess and control worker exposure to chemical and biological substances.This change obligates contractors and constructors to be responsible to assess and control over 700 potentially hazardous chemical and biological exposures (e.g. silica, welding fumes, carbon monoxide, etc.).
In addition, a new regulation (Reg. 381/15 – Noise) will make the requirements to assess and control worker exposures to noise apply to all workplaces including construction projects.
To help you understand all of the changes to the Ministry of Labour Regulations, Pinchin is inviting OGCA members to join our very own Dave Gardner, Vince Gambino & Stephen Booth discuss the impact of Reg. 833, noise vibration & mould during construction at our Mississauga Head Office on Tuesday October 25th, 2016.
If you would like to attend Pinchin's discussion on Labour Regulations, please RSVP by contacting Terri Kelloway tkelloway@pinchin.com
In today's business environment, we are inundated by information. This session - Making Decisions in a Digital World - will focus on how to translate information to action recognizing that tough decisions must be made along the way.
The Ontario Regional Common Ground Alliance (ORCGA) is pleased to host the Ontario General Contractors Association in joint sessions across Ontario, including Ottawa, Kingston and London. Members are invited to these free events which include breakfast.
In 2017, we hope you will join us in celebrating our 10th Construction Symposium. What started out as an small idea in Clive Thurston's agenda, has increased from about 150 people at the inaugural event, to over 800 people at the 9th symposium!
We continue to use the Blue Mountain Resort as it offers the best value for everyone, including plenty of options for accommodations, and meeting space that quite nicely meets our needs. With the new conference centre and the Courts being used for our meals and trade show, Blue Mountain has become the "go to" place for OGCA's symposiums.
Registrations will be out in the next couple of months, as the committee is already working on topics and sessions to entertain and educate you. Watch for Andrew Younghusband, host of Canada's Worst Driver and Canada's Worst Handyman, to host the Ontario Builder Awards on April 7 as part of the 10th Construction Symposium - April 6 - 8, 2017. See you there!
At the recent Washington AGM, members considered two major motions that would substantially change the OGCA organization. Recognizing that the WSIB will be eliminating the 723 Rate Group and that the role and definition of a General Contractor has changed, the motion to update our language and bring it in line with the reality of our world, thus giving the Board more flexibility in deciding who meets our criteria as a Contractor, was passed unanimously.
This year, First Vice Chair Paul Raboud of Bird Construction, was the recipient of the Chairman's Award of Recognition, for his exceptional integrity in his dealings with the construction industry.
Without being asked to step down from bidding a project, this individual chose to decline the project as a result of complaints that they had provided pre-construction services to an owner on a job they were preparing to bid.
As a result of this issue, OGCA will be developing a guideline for other contractors who may find themselves in a situation where they may be in a conflict of interest.
This year's recipient was nominated by Ray Lawrence of Ledcor, who stated, "We are pleased to provide this nomination for Bill Currie, GSC, for OGCA's Jock Tindale Memorial Award for Integrity, in recognition of his steadfast commitment to the Canadian Construction industry and his dedication to the development of excellent working relationship and positive experiences with coworkers and direct reports, clients, trade contractors, architects and consultants.
Currie is also one of the newest Directors on the OGCA Board of Directors.