NYRWA is currently accepting resumes for a Wastewater Technical Assistance Provider. The New York Rural Water Association anticipates at least (1) future opening and is seeking interested candidates to provide resumes.

Wastewater Technical Assistance Provider
The purpose of the Wastewater Technical Assistance Provider is to protect the nation's multi-billion-dollar investment in rural and small municipal water/wastewater and to assist in maintaining regulatory compliance. This objective is met for systems by providing on-site technical assistance that assures cost-effective operations, system optimization, regulatory compliance and capacity development.

SPECIFIC RESPONSIBILITIES:
- Travel extensively throughout the state/jurisdiction to offer on site technical assistance.
- Provide assistance in all areas of operations, maintenance, management, security, finances, loan application, health, and environmental issues.
- Provide the type of assistance that offers "training" rather than "fixing".
- Prioritize requests to ensure coverage of wastewater systems with serious health, economic or compliance problems first.
- Review new technical standards set and proposed by public, private and regulatory organizations.
- Develop informational articles for dissemination.
- Respond to inquiries from facilities, consumers, governmental agencies, and others regarding technical matters.
- Provide on-site assistance and/or training that geographically covers the program territory.
- Assistance should be provided to wastewater systems identified in the program requirements.
- May be required to meet with various agencies on routine intervals.
- Accurately complete and submit reporting as required.

SALARY AND BENEFITS:
- Company vehicle, laptop, cell phone, printer, and data projector provided.
- Health & dental insurance or a monthly stipend are provided.
- Flexible work schedule, you develop your own schedule, but must work 40 hours per week.
- Recently retired operators are encouraged to apply as well.
- Salary contingent upon qualifications, experience, and ability.

How to Apply:
Please submit your resume with salary requirements to Jamie Herman, CEO, at herman@nyruralwater.org.
In an effort to continue to serve our membership, our staff worked diligently to develop initial certification courses for both Grade C & D water operation specialists. The new classroom-based courses are approved by the NYS Department of Health, Bureau of Water Supply Protection, and meet the most current standards as identified in the model curriculum. Our thanks to the NYSDOH personnel for their expedient yet thorough review and approval of our course materials.
To our members…we appreciate your patience and understanding as we completed this transition. We have a Grade D course already scheduled and plan to offer (2) more courses in 2023 that will accept both Grade C & D students. Please keep an eye on our website training page for more information https://www.nyruralwater.org/training/classroom-training
Course Offerings for Fall 2023 will be released in July 2023. We are planning courses near Big Flats and Watertown for Fall 2023.
DUNCAN, OKLAHOMA -- The National Rural Water Association (NRWA) is thrilled to announce a $1.185B settlement has been reached in litigation against the manufacturers of perfluorooctanoic acid and perfluorooctane sulfonate ("PFAS"), including DuPont, Chemours, and Corteva. Napoli Shkolnik Law Firm, NRWA's official partner, was a key player in the settlement that was announced earlier today, which will help water systems affected by PFAS.
"We applaud the court, the leadership of Paul Napoli, and the work of the Napoli Shkolnik Law Firm for recognizing the need for these companies to be held accountable," said John O'Connell, NRWA Board President. "This settlement is the beginning of helping our utility members in the fight against PFAS. We recognize there is still much work ahead to remove PFAS from rural areas."
While a settlement has been reached between these companies, the trial against the remaining defendants, including 3M, is set for June 5, 2023, in Charleston, South Carolina.
NRWA has created the PFAS Cost Recovery Program to help systems with PFAS treatment costs. If your system has already signed up for the program, Napoli will be in contact with you with next steps, which may involve more testing. If your system has not registered for the program, we encourage you to contact Napoli Shkolnik PLLC to represent your system as a trusted attorney who will fight for compensation to overcome the financial impacts of PFAS. NRWA has retained the firm to represent the Association and our members.
NRWA Leadership and Litigation
NRWA's leadership had the foresight to see and understand that PFAS, including the monitoring of levels, treatment, and remediation costs, would be a major issue for rural water and wastewater utilities. Early in 2018, NRWA partnered with Napoli Shkolnik PLLC to file a lawsuit on behalf of its members.
"It is great to see the board's vision start to come to fruition," said Matthew Holmes, NRWA Chief Executive Officer. "We hope this settlement will benefit our members and rural systems across the country for many years to come as they continue to test and treat PFAS in our nation's drinking water."
Conclusion
NRWA and its 50 State Rural Water Associations have been representing the needs and concerns of small and rural utilities as we navigate the challenges created by PFAS. NRWA acknowledges that Water Professionals are the backbone of small and rural communities, providing safe drinking water and clean wastewater treatment while supporting economic growth and protecting public health.
While the details and next steps regarding the settlement have not been released yet, Rural Water will continue to provide solutions and advocate for you. NRWA strongly encourages water systems to contact Napoli Shkolnik PLLC today to sign up for the PFAS Cost Recovery Program. This is just the first of many announcements to come regarding PFAS settlements and cost recovery options. NRWA and your State Association will keep you updated with the latest information.
Have you received water and/or wastewater technical assistance from NYRWA? Have you attended NYRWA in-person or web-based training? Has your system benefited from a Source Water Protection Plan or Energy Efficiency Assessment from NYRWA? If so, WE NEED YOUR HELP! NYRWA is respectfully asking our system members to draft and submit letters of support for the services you have received. These letters are crucial so we can deliver your message to our elected representatives that more needs to be done to fund water and wastewater infrastructure. Please, we need as many members as possible to draft the support letters on your letterhead and mail to our office at:
NYRWA, Inc.
PO Box 487
Claverack, NY 12513
Let's make this letter writing campaign a huge success, please participate. We thank you in advance for your consideration.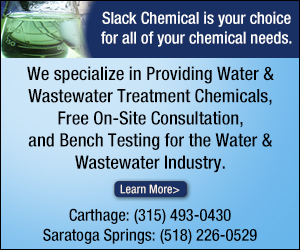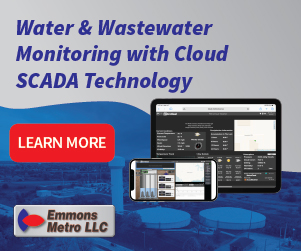 This year, many of our one-day training sessions are free to attend. We ask that when you are submitting your pre-registration forms that you complete them in their entirety, as we need all the information to process your registration. We appreciate your time and effort in submitting fully complete registration forms. There will not be an invoice sent for these free classes. We would like to ask that if you are unable to attend a training session, even the free classes, that you email our office (nyrwa@nyruralwater.org) to cancel at least three business days prior to the date of the class you are registered to attend. This will allow us to contact another student so they can attend and receive their needed contact hours.
| | |
| --- | --- |
| | Save the dates: Monday, May 20, 2024 - Wednesday, May 22, 2024. More information will be available on the website in December. |
Fluke Industrial Group

Woodstock Lake Association

BECOME A MEMBER OF THE NEW YORK RURAL WATER ASSOCIATION, INC.