NYRWA's 44th Annual Workshop in Lake Placid, May 22-24, 2023!
Thank you to all who have registered, we appreciate your support and look forward to seeing you all in a couple of weeks!
Please click here to see a complete list of our exhibitors.
Thank you to our current paid sponsors:
Premier Sponsors
Koester Associates, Inc. - Siewert Equipment / E/One Sewer Systems

Gold Sponsors
AES Northeast - EJ Prescott - G.A. Fleet - General Control Systems - Naylor Association Solutions

Silver Sponsors
Surpass Chemical Company
NYRWA is currently accepting resumes for a Wastewater Technical Assistance Provider. The New York Rural Water Association anticipates at least (1) future opening and is seeking interested candidates to provide resumes.

Wastewater Technical Assistance Provider
The purpose of the Wastewater Technical Assistance Provider is to protect the nation's multi-billion-dollar investment in rural and small municipal water/wastewater and to assist in maintaining regulatory compliance. This objective is met for systems by providing on-site technical assistance that assures cost-effective operations, system optimization, regulatory compliance and capacity development.

SPECIFIC RESPONSIBILITIES:
- Travel extensively throughout the state/jurisdiction to offer on site technical assistance.
- Provide assistance in all areas of operations, maintenance, management, security, finances, loan application, health, and environmental issues.
- Provide the type of assistance that offers "training" rather than "fixing".
- Prioritize requests to ensure coverage of wastewater systems with serious health, economic or compliance problems first.
- Review new technical standards set and proposed by public, private and regulatory organizations.
- Develop informational articles for dissemination.
- Respond to inquiries from facilities, consumers, governmental agencies, and others regarding technical matters.
- Provide on-site assistance and/or training that geographically covers the program territory.
- Assistance should be provided to wastewater systems identified in the program requirements.
- May be required to meet with various agencies on routine intervals.
- Accurately complete and submit reporting as required.

SALARY AND BENEFITS:
- Company vehicle, laptop, cell phone, printer, and data projector provided.
- Health & dental insurance or a monthly stipend are provided.
- Flexible work schedule, you develop your own schedule, but must work 40 hours per week.
- Recently retired operators are encouraged to apply as well.
- Salary contingent upon qualifications, experience, and ability.

How to Apply:
Please submit your resume with salary requirements to Jamie Herman, CEO, at herman@nyruralwater.org.
As many of you are aware, we retired our home study initial certification course platform effective December 30, 2022.
In an effort to continue to serve our membership, our staff worked diligently to develop initial certification courses for both Grade C & D water operation specialists. The new classroom-based courses are approved by the NYS Department of Health, Bureau of Water Supply Protection, and meet the most current standards as identified in the model curriculum. Our thanks to the NYSDOH personnel for their expedient yet thorough review and approval of our course materials.
To our members…we appreciate your patience and understanding as we completed this transition. We have a Grade D course already scheduled and plan to offer (2) more courses in 2023 that will accept both Grade C & D students. Please keep an eye on our website training page for more information https://www.nyruralwater.org/training/classroom-training
Have you received water and/or wastewater technical assistance from NYRWA? Have you attended NYRWA in-person or web-based training? Has your system benefited from a Source Water Protection Plan or Energy Efficiency Assessment from NYRWA? If so, WE NEED YOUR HELP! NYRWA is respectfully asking our system members to draft and submit letters of support for the services you have received. These letters are crucial so we can deliver your message to our elected representatives that more needs to be done to fund water and wastewater infrastructure. Please, we need as many members as possible to draft the support letters on your letterhead and mail to our office at:
NYRWA, Inc.
PO Box 487
Claverack, NY 12513
Let's make this letter writing campaign a huge success, please participate. We thank you in advance for your consideration.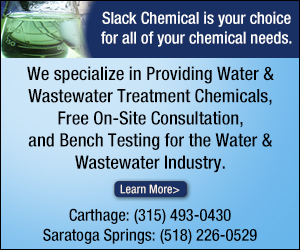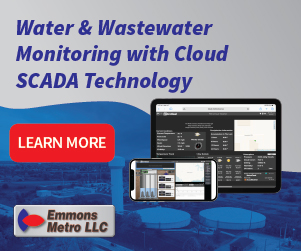 This year, many of our one-day training sessions are free to attend. We ask that when you are submitting your pre-registration forms that you complete them in their entirety, as we need all the information to process your registration. We appreciate your time and effort in submitting fully complete registration forms. There will not be an invoice sent for these free classes. We would like to ask that if you are unable to attend a training session, even the free classes, that you email our office (nyrwa@nyruralwater.org) to cancel at least three business days prior to the date of the class you are registered to attend. This will allow us to contact another student so they can attend and receive their needed contact hours.
| | |
| --- | --- |
| | We cannot wait to see everyone in Lake Placid!! |
BECOME A MEMBER OF THE NEW YORK RURAL WATER ASSOCIATION, INC.