Please save the dates for our 44th Annual Workshop in Lake Placid, May 22-24, 2023!
Sponsorship opportunities are available, review the letter. If interested please complete the sponsorship form with your selection and email to our office nyrwa@nyruralwater.org
On September 27, 2022, the National Rural Water Association Board of Directors unanimously elected our very own John D. O'Connell, III, as their new President. A ceremony for the "passing of the gavel" was conducted on Thursday, September 29, 2022, in National Harbor, MD. John has served in every capacity on the Board of Directors for the NYRWA over his 25 years of service to our association. He has also served on the NRWA Board of Directors for the past 24 years. John begins his two-year term as NRWA President immediately and will serve through September 2024. Please join us in congratulating John and his family on this amazing accomplishment!
Pictured: the passing of the gavel from former NRWA president David Baird to incoming president John O'Connell.
At the request of the NYRWA CEO, the NYRWA Board of Directors recently approved a 1% annual membership dues increase, set to begin January 1, 2023. It has been a number of years since NYRWA has increased our membership dues, and we take this action to lessen the burden on our valued members rather than waiting and having a larger one-time increase in the future. We apologize for the inconvenience, but we hope our membership will continue to see the value in the training and technical assistance YOUR association personnel provide.
Have you received water and/or wastewater technical assistance from NYRWA? Have you attended NYRWA in-person or web-based training? Has your system benefited from a Source Water Protection Plan or Energy Efficiency Assessment from NYRWA? If so, WE NEED YOUR HELP! NYRWA is respectfully asking our system members to draft and submit letters of support for the services you have received. These letters are crucial so we can deliver your message to our elected representatives that more needs to be done to fund water and wastewater infrastructure. Please, we need as many members as possible to draft the support letters on your letterhead and mail to our office at:
NYRWA, Inc.
PO Box 487
Claverack, NY 12513
Let's make this letter writing campaign a huge success, please participate. We thank you in advance for your consideration.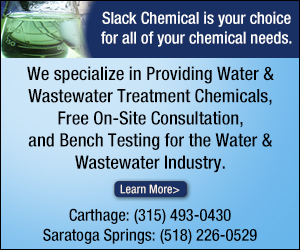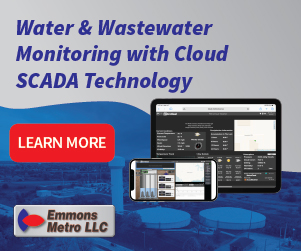 Don't have time to spend traveling to sit in a class all day? The best place to receive renewal web based training is at home or work, whichever your schedule allows. You can work at your own pace. SunCoast Learning Systems offers some great topics that will fit your certification requirement needs. Online courses are New York State approved and offer the flexibility and convenience you are looking for. For more information call 1-800-269-1181 or visit https://www.suncoastlearning.com/courses/ny.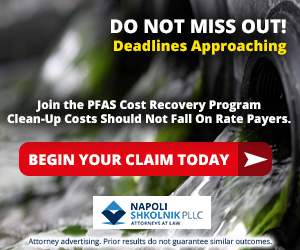 State Department of Health to Issue Proposed Regulations for PFAS in Drinking Water Systems
Proposed Regulations for 23 Additional Emerging Contaminants, Establishing New Standards and Rules for Testing, Reporting, and Public Notification

New Standards Part of Robust, Nation-Leading Effort to Protect Drinking Water Systems
ALBANY, N.Y. (October 4, 2022) – The New York State Department of Health will issue proposed regulations for 23 additional emerging contaminants in drinking water in the State Register on October 5, starting a 60-day public review and comment period. The proposed rulemaking was developed with input and support by the New York State Drinking Water Quality Council (DWQC) in accordance with amendments to Public Health Law signed by Governor Kathy Hochul.
The proposed regulations are the Department's latest effort to address emerging contaminants in drinking water, such as PFAS or per- and polyfluoroalkyl substances. This family of chemicals has been widely used for decades in fabric waterproofing, certain fire suppression foam used by professional firefighters, and non-stick cookware, among other applications. PFAS break down slowly in the environment and in certain cases have contaminated drinking water supplies leading to concerns about exposure and health risk.
The proposed regulations would set new drinking water standards, or maximum contaminant levels (MCLs), for four additional PFAS, requiring public water systems to reduce levels under the outlined requirements. These would join regulations in place since 2020 requiring reductions of the two categories of PFAS of highest concern: PFOA and PFOS. The proposed rules would also require testing, reporting, and public notification for 19 additional PFAS compounds.
"New Yorkers should know that their drinking water is among the most protected in the country." New York State Health Commissioner Dr. Mary T. Bassett said. "New York has been leading the way on emerging contaminants and today's announcement represents another important milestone."
The Department is also releasing a short video, entitled, "From Source to Tap," describing how public drinking water is protected, and the network of public health professionals responsible for keeping keep New York's drinking water safe. View it at www.health.ny.gov/publicwater.
The proposed regulations will appear in the NYS Register on October 5th at: https://dos.ny.gov/state-register where the public will then have until December 5, 2022 to review and comment. The Department will then review submitted comments, develop responses, and propose a final rule for the Public Health and Health Planning Council to consider for formal adoption.
On September 23rd, 2022, the Department of Homeland Security is launching a $1 billion grant program for states, counties, local and tribal governments to boost their cybersecurity efforts. The SLCGP will provide financial assistance to eligible applicants to support:
· Developing and revising cybersecurity plans
· Implementing elements of the cybersecurity plan
· Addressing imminent cybersecurity threats
· Managing and administering the grant program
· Any other activity determined appropriate by DHS
The money will be distributed in installments over 4 years, with $185 million being available by the end of 2022. The first year of the program will be aimed at recipients standing up a Cybersecurity Planning committee and developing, approving, and submitting a Statewide Cybersecurity Plan. Once the plan is approved, the recipient may begin implementation, which may include implementing known cybersecurity best practices, training exercises, etc. All funded projects must be linked to the approved plan. States have 60 days to apply for the grants.
SLCGP Eligibility
· States administrative agencies are the only organizations who can apply.
· City, county, and towns can receive sub-awards from the applicable state administrative agency
For more information, please visit https://www.cisa.gov/cybergrants
The new small water system templates, revised in 2022, include significant revisions that will meet current regulations, including AWIA and cyber security. We hope the revisions will make the assessment process easier and result in greater water system participation. Previous versions of these templates will no longer meet regulatory requirements and the NYSDOH will not approve plans prepared using the older templates.
These templates are intended for small and medium water systems serving populations up to 10,000.
To download, click on this link https://nyruralwater.org/downloads/downloads-vulnerability-assessment
The files are in a fillable pdf format, and should be relatively easy to use and navigate.
BECOME A MEMBER OF THE NEW YORK RURAL WATER ASSOCIATION, INC.