NYRWA is pleased to announce we have hired an EPA Wastewater Training Specialist, Dave Stenzel, who will start with the association on January 18, 2022. Dave brings 27 years of water and wastewater experience to our team. He had an exemplary career with the Town of Caneadea, Houghton Water & Wastewater Districts and will bring his experience and passion for our industry to this position. We look forward to watching Dave bolster our training programs and we believe he will prove to be an asset to our apprenticeship program as well.
Please join us in welcoming Dave to the team.
We sincerely appreciate the following sponsors who have committed to a sponsorship for our 2022 Annual Technical Training Workshop & Exhibition in Verona on May 23 - 25, 2022. These sponsorships will be used for door prizes and a Sponsorship Grand Prize for attendees.
1) Premier Sponsors - Koester Associates, Inc. and G.A. Fleet Associates, Inc.
2) Gold Sponsors - Mueller Company, EJ Prescott, General Control Systems, Inc., Ti-SALES, C2AE, GP Jager and Statewide Aquastore Inc.
3) Silver Sponsors - Auctions International, Kennedy Valve and M&H and BCA Architects & Engineers
4) Golf Hole Sponsors - EJ Prescott
If you are an Associate Member or Exhibitor and wish to provide a sponsorship for our 2022 Annual Technical Training Workshop & Exhibition, please reach out to Jamie Herman at herman@nyruralwater.org
Thank you one and all for your continued support of this association!
Have you been notified by the USEPA that you need to comply with the AWIA Requirements of 2018? Does your WATER system serve a population of 3,300 or more? If so, our circuit riders are here to help. In NYS, you will need to complete an Emergency Response Plan, Vulnerability Assessment, and you will need to complete a cyber-security checklist. All these documents are templates approved by the NYS Department of Health. Our circuit riders are prepared and willing to assist systems serving less than 10,000 population. If you need assistance, please contact your local circuit rider or our office for assistance.
Don't miss out, only a few more weeks to submit. Entry postmark deadline, February 4, 2022!
As many of you know, each year the New York Rural Water Association distributes one-time grants to five students across New York State valued at $500.00 each to help defray the cost of tuition, books, or room and board at an accredited institution of higher learning approved by the NYRWA.
We are asking you, our members, to help distribute our Founder's Scholarship Application to your local high school guidance offices to ensure students from your area have an opportunity to apply. Please share the application found here with your local school guidance office. The guidance office can copy and distribute the application to students within your village, city or town. Before you provide this to the school, please fill in the "NYRWA Member System Name" i.e. Village of ……..
This is a member benefit and we appreciate your assistance in ensuring students from your area have this opportunity to apply. In order to be eligible for a scholarship, applicants must complete the application form in its entirety and return it to the NYRWA by the entry postmark deadline, February 4, 2022. All pertinent information on applying are within the official rules, including the requirement to include an essay and student transcripts to be eligible.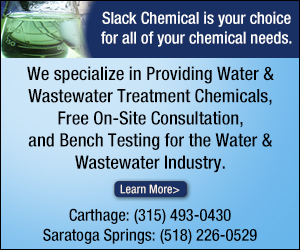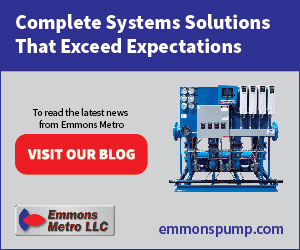 Don't have time to spend traveling to sit in a class all day? The best place to receive renewal web based training is at home or work, whichever your schedule allows. You can work at your own pace. SunCoast Learning Systems offers some great topics that will fit your certification requirement needs. Online courses are New York State approved and offer the flexibility and convenience you are looking for. For more information call 1-800-269-1181 or visit https://www.suncoastlearning.com/courses/ny.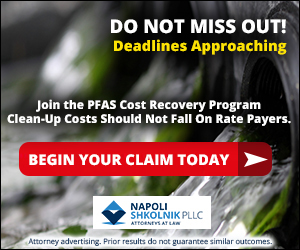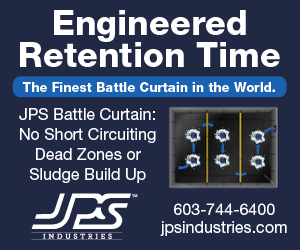 WASHINGTON (Dec. 16, 2021) – Today, U.S. Environmental Protection Agency (EPA) Administrator Michael S. Regan announced that the agency will begin developing a new regulation to better protect communities from exposure to lead in drinking water. EPA is committed to using every tool available—statutory authority under the Safe Drinking Water Act, technical assistance, funding, and more—to protect all Americans from lead in drinking water. The agency will collaboratively work with local, state and federal partners to make rapid progress on President Biden's goal to remove 100% of lead service lines, with a focus on prioritizing communities disproportionately impacted by lead contamination.
"Over the past year, I have visited with and heard from communities in Chicago, Flint, Jackson, and many other areas that are impacted by lead in drinking water," said EPA Administrator Michael S. Regan. "These conversations have underscored the need to proactively remove lead service lines, especially in low-income communities. The science on lead is settled—there is no safe level of exposure and it is time to remove this risk to support thriving people and vibrant communities."
Today's announcement is a key component of the Biden-Harris administration's whole of government Lead Pipe and Paint Action Plan, also announced today.
Following the agency's review of the Lead and Copper Rule Revisions (LCRR) under Executive Order 13990, EPA has concluded that there are significant opportunities to improve the rule to support the overarching goal of proactively removing lead service lines and more equitably protecting public health. EPA is announcing a two-prong approach to strengthen this regulatory framework.
Beginning December 16, the Lead and Copper Rule Revisions will go into effect to advance critical lead service line inventories that are necessary to achieve 100% removal of lead service lines. The agency plans to issue guidance—including best practices, case studies, and templates to help develop lead service line inventories—to assist its partners in implementation of the rule.
EPA will also develop a new proposed rule, the Lead and Copper Rule Improvements, that will strengthen the regulatory framework. EPA intends to propose requirements that, along with other actions, would result in the replacement of all lead service lines as quickly as is feasible. EPA also intends to consider opportunities to strengthen tap sampling requirements and explore options to reduce the complexity and confusion associated with the action level and trigger level, with a focus on reducing health risks in more communities. The goal of these potential lead service line replacement regulatory improvements—coupled with non-regulatory actions—is to more equitably protect public health.
Additionally, EPA will allocate $2.9 billion in Bipartisan Infrastructure Law funding to states, Tribes and territories to remove lead service lines. This 2022 allocation is the first of five allotments that will provide $15 billion in dedicated funding for lead serve lines replacements. In addition to the dedicated investment in lead service lines, the Law provides an additional $11.7 billion in general funding through the Drinking Water State Revolving Fund, which can also be utilized for lead removal projects.
In December, several water sector associations wrote to EPA Assistant Administrator for Water Radhika Fox to express concern and opposition to the agency's plans to incorporate cybersecurity audits as part of utility sanitary surveys. The EPA proposal was included in its FY22 budget request to Congress and officials have been moving forward to implement the concept.
Meanwhile, the Association of Metropolitan Water Agencies (AMWA) and other water sector associations including AWWA, NAWC and NRWA, say they have heard near-universal objections to the approach, including from the primacy agencies that would be mandated to implement the new requirement.
In the letter, co-organized by AMWA, the associations advise Fox, "Our members have many years of experience with both sanitary surveys and cybersecurity, and they believe the surveys will be ineffective at improving cybersecurity at water systems."
Among the associations' rationales:
The planned program is legally unjustifiable, as interpretive rules like those governing sanitary surveys may not create new legal standards or requirements;

Sensitive information shared with states would not be protected from public disclosure; and

State primacy agencies are not qualified to assess the cyber readiness of a water system, which could lead to unmerited significant deficiencies and misinformed advice to utilities.
The letter's arguments are consistent with those put forth by the Association of State Drinking Water Administrators (ASDWA), which represents state primacy agencies. And ASDWA members have additional concerns, such as the lack of resources available to fulfill the burden that will fall upon them.
The letter closes with a commitment to work with EPA in a collaborative approach "that is protective of public health and cyber infrastructure in water utilities." However, the letter adds, "[W]e caution against measures that could fail to have a decisive impact on water sector cybersecurity and that lack input by water sector subject matter experts."
BECOME A MEMBER OF THE NEW YORK RURAL WATER ASSOCIATION, INC.