NYRWA is pleased to announce we have hired an Executive Assistant, George Roath, who started with the association on December 13, 2021. George comes to the association with a strong background of working for not-for-profit organizations. He will begin by learning various activities such as training, home study, membership database, and technical conference details. George will be assisting our office staff and learning the association along the way.

We look forward to many years with George assisting our system and associate members. Please join us in welcoming George to the team.
We sincerely appreciate the following sponsors who have committed to a sponsorship for our 2022 Annual Technical Training Workshop & Exhibition in Verona on May 23 - 25, 2022. These sponsorships will be used for door prizes and a Sponsorship Grand Prize for attendees.
1) Premier Sponsors - Koester Associates, Inc. and G.A. Fleet Associates, Inc.
2) Gold Sponsors - Mueller Company, EJ Prescott, General Control Systems, Inc., Ti-SALES and C2AE
3) Silver Sponsors - Auctions International, Kennedy Valve and M&H and BCA Architects & Engineers
4) Golf Hole Sponsors - EJ Prescott
If you are an Associate Member or Exhibitor and wish to provide a sponsorship for our 2022 Annual Technical Training Workshop & Exhibition, please reach out to Jamie Herman at herman@nyruralwater.org
Thank you one and all for your continued support of this association!
Have you been notified by the USEPA that you need to comply with the AWIA Requirements of 2018? Does your WATER system serve a population of 3,300 or more? If so, our circuit riders are here to help. In NYS, you will need to complete an Emergency Response Plan, Vulnerability Assessment, and you will need to complete a cyber-security checklist. All these documents are templates approved by the NYS Department of Health. Our circuit riders are prepared and willing to assist systems serving less than 10,000 population. If you need assistance, please contact your local circuit rider or our office for assistance.
As many of you know, each year the New York Rural Water Association distributes one-time grants to five students across New York State valued at $500.00 each to help defray the cost of tuition, books, or room and board at an accredited institution of higher learning approved by the NYRWA.
We are asking you, our members, to help distribute our Founder's Scholarship Application to your local high school guidance offices to ensure students from your area have an opportunity to apply. Please share the application found here with your local school guidance office. The guidance office can copy and distribute the application to students within your village, city, or town. Before you provide this to the school, please fill in the "NYRWA Member System Name" i.e. Village of ……..
This is a member benefit and we appreciate your assistance in ensuring students from your area have this opportunity to apply. In order to be eligible for a scholarship, applicants must complete the application form in its entirety and return it to the NYRWA by the entry postmark deadline, February 4, 2022. All pertinent information on applying are within the official rules, including the requirement to include an essay and student transcripts to be eligible.
Learn more about NRWA Affinity Programs by visiting the NRWA website (nrwa.org)
or by calling 1-800-545-1054.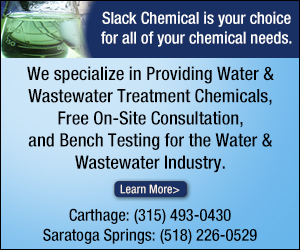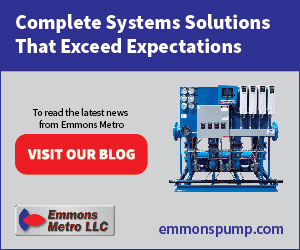 Don't have time to spend traveling to sit in a class all day? The best place to receive renewal web based training is at home or work, whichever your schedule allows. You can work at your own pace. SunCoast Learning Systems offers some great topics that will fit your certification requirement needs. Online courses are New York State approved and offer the flexibility and convenience you are looking for. For more information call 1-800-269-1181 or visit https://www.suncoastlearning.com/courses/ny.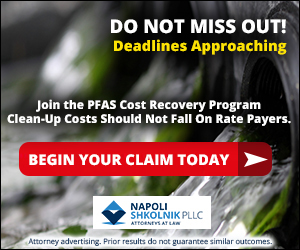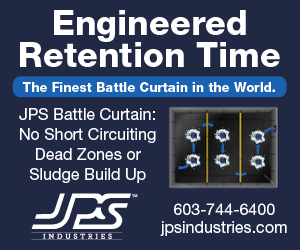 WASHINGTON – U.S. Rep. John Katko (R, NY-24) today introduced the Water Infrastructure Modernization Act of 2021. This bipartisan, bicameral legislation aims to protect access to clean drinking water in Central New York by modernizing local water systems. Rep. Katko introduced the bill alongside U.S. Rep. Ruben Gallego (D, AZ-7). Companion legislation was introduced in the Senate by U.S. Senators Mark Kelly (D-AZ) and James Risch (R-ID).
The Water Infrastructure Modernization Act of 2021 authorizes $50 million in grant funding through the Environment Protection Agency (EPA) to support investments in the deployment of smart water technology. These investments would help support the efforts of local companies like Xylem Inc. in Auburn to develop technology that modernizes water infrastructure, protects against emerging containments like Harmful Algal Blooms (HABs), and promotes sustainable water management.
"Today, I introduced a bipartisan, bicameral bill to protect access to clean water in Central New York," said Rep. Katko. "My bill, the Water Infrastructure Modernization Act of 2021, will expand on local efforts to develop and deploy smart water technology in Central New York. By making this technology more widespread, we will be taking meaningful steps to improve water quality and bolster the reliability and sustainability of our water systems."
Since coming to Congress, Rep. Katko has championed preserving access to clean drinking water. Last month, he voted to pass the Infrastructure Investment and Jobs Act. This historic bill delivers $65 billion in new funding for federal clean water programs, including expanded support for the Clean Water and Drinking Water State Revolving Funds (SRF), which help modernize water infrastructure in Central New York.
LOWVILLE, N.Y. (WWTI) — Phase 2 of the long-term project began on November 23 with a ceremonial groundbreaking kicking off construction.
The construction will be focused on improving the wastewater treatment plant located on East State Street in Lowville. The project consists of two upgrades to the two existing lagoons which hold wastewater after it is cycled through the system. This will include repairs, improvements, new liners, replacing the chlorine contact tanks, and building a new sodium storage building.
Not only will the project revamp the wastewater treatment facility but also provide additional construction jobs in the area. The project was made possible by $4.1 million in funding from New York State Empire Development and $1.28 million from the Environmental Facilities Corporation.
BECOME A MEMBER OF THE NEW YORK RURAL WATER ASSOCIATION, INC.