The Board and Staff at the NYRWA wish to thank all of our system members for coming out to Verona, NY, to participate in and celebrate our 40th Annual Conference! By all accounts, everyone had a great time. Through this event, we were able to provide training and exhibit time to 324 water and wastewater operation specialists, regulatory professionals, engineers, and other various industry professionals.
We are very grateful to our Associate Members and Exhibitors, without whom this annual event would not be possible. Your financial support and your time spent creating and providing the excellent training is indeed what makes our conference a success. Sincerely, our thanks to each and every one of you for your continued dedication and commitment to this association and those we serve! Here's wishing you a very successful year ahead.
A special Thank You to our Premier, Gold, and Silver Sponsors…You certainly went way over and above, and provided some exceptional door prizes for our attendees. We look forward to bettering this partnership in the future.
Premier Sponsors: Koester Associates & G.A. Fleet, Inc.
Gold Sponsors: Mueller Co., Auctions International, GP Jager, Inc., Statewide Aquastore, Inc., H2M Architects & Engineers, Fluid Kinetics, Inc., Siewert Equipment, W2O Pump & System Service, RAFA Systems, EJ Prescott, Master Meter, and Kennedy Valve and M&H.
Silver Sponsors: DynaTech Control Solutions, Lamont Engineers, New York Leak Detection, Inc., Surpass Chemical, and BCA Architects and Engineers.
We look forward to seeing you all next year. May 18 - 20, 2020, in Lake Placid. Mark your calendars!
As you may have noticed, we have made a few changes to our Aquafacts Magazine. We are now requesting technical article submissions from our Associate Members in order to provide our readers with information on new or existing services and technologies which can improve their operations. We would respectfully request the articles provide a "case study" of how your product or service was utilized to resolve an issue within a water or wastewater system. By all means, promote your product or service, but please do not submit an advertisement or an article that attacks your competitor(s).

Guidelines for submitting an article are: use font type Times New Roman, plain text, with no formatting. Please include a title and an author. If you wish to include photos they need to be submitted separately (just note in text where pictures should appear).
Article submission deadlines: (Spring) February 1, (Summer) May 1, (Fall) August 1, and (Winter) October 1 each year. Please email your submission to nyrwa@nyruralwater.org by the above mentioned dates. Thank you for your time, effort, and consideration.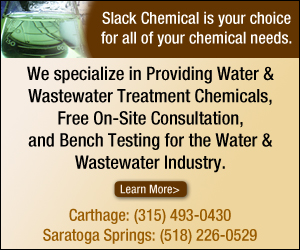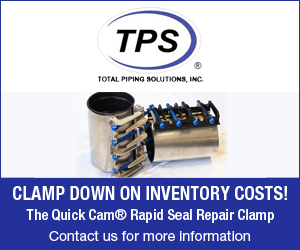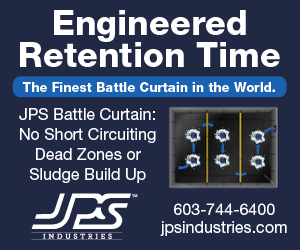 Welcome New Members - May 2019
Lake Joseph Water / Sewer
Malta Mobile Acres, Inc.
Menands, Village of
Sunset Bay RV Park, Inc.
BECOME A MEMBER OF THE NEW YORK RURAL WATER ASSOCIATION, INC.