Happy New Year to all!! I'd like to start with a trivia question:
Question:
What do NYSAE and my mom have in common?
Answer:
They are both turning 101 years old in 2020 and, I'm happy to report, both are still going strong.
Are you hiring? If so, let NYSAE help build your bench and find your next hire. Check out our career center here.
We're pulling out all the stops this year for Meet NY 2020 and we want you to be a part of it. Join NYSAE for a day of education, entertainment and networking at the Marriott Marquis on Wednesday, February 26. This year's Meet NY is headlined by two stellar, interactive education programs that will leave attendee's buzzing.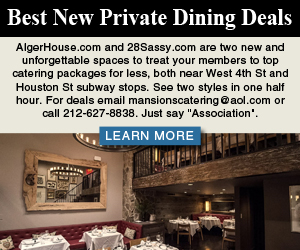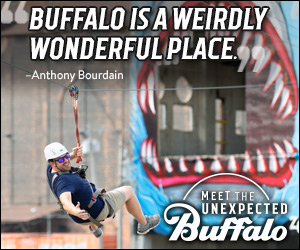 Dear Members,
Greetings from the co-chairs of the NYSAE Membership Engagement Committee! It's a new year and a new decade. We bet that, like us, you have set yourselves important professional goals that you want to achieve before December 31 comes around again. Well, guess what! You aren't alone in making sure you succeed. NYSAE is here to help. We are impressed by the roster of programs that will be offered in the next few months. Check them out
here
!
Tell us what you've found valuable about your NYSAE membership. How has it helped you professionally? All we need is a couple of sentences, your name, title, and organization. NYSAE uses testimonials in recruitment campaigns and will edit - if needed - for length only. It's as easy as that! Send your testimonial to Info@Nysaenet.org.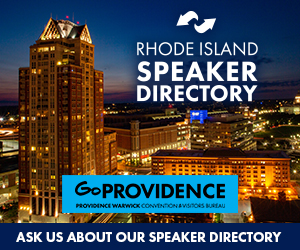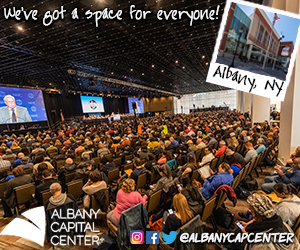 A question came into NYSAE headquarters recently re: awards promotion. Here is the question and the recommendations we shared.

Q. Our awards program is not doing well. We have fewer entries in today than we had last year at this time. Since there's a dollar amount attached to each entry, we're very worried about the budget. Can you please share any tips with us that we may not have thought about to increase the amount of entries and revenue?

A. Here are a few tactics to consider:
January 12, 2020--After an extended battle with cancer, the American Society of Association Executives announced the passing of its President and CEO John H. Graham IV, FASAE, CAE. The NYSAE Board, members, industry partners and staff extend its deepest sympathies to John's family.

Graham was a transformative leader for ASAE and a mentor to many in the association community. During his tenure, which began August 1, 2003, ASAE more than doubled its membership and developed a wealth of innovative products and services to benefit association professionals and their partners. Graham leaves behind an organization marking its centennial in 2020, and his spirit will forever be the foundation of ASAE's work moving forward.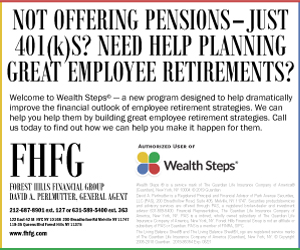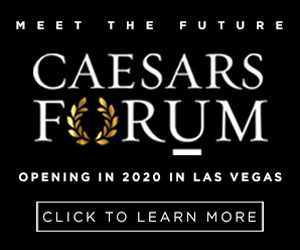 Jan. 23rd 12 - 1 PM | Webinar link to be shared prior to event.
Marketing automation has become the unifying marketing tool associations are leveraging to achieve strategic objectives. The session covers:
• Driving forces behind the use of marketing automation
• Email marketing and marketing automation trends
• Future predictions for association member and non-member engagement
Member Price: FREE / Nonmember Price: $35
CAE credits available: 1 hour
Feb. 3-5th | NYSAE Headquarters, 355 Lexington Avenue, 15th floor (between 40th and 41st Street)
Do you work for or with a trade association, professional society, individual membership organization, philanthropic organization, tribal organization or an association management company? You should make attaining the CAE credential your goal if you have:
• five years of experience as an employee at the staff level at a qualifying organization
• one year employed as a chief staff executive or c-suite-level executive at a qualifying organization
• ten years of part-time service to qualifying organizations as a consultant
• five years of full-time service to qualifying organizations as a consultant
But, achieving this certification requires an investment of both time and money. Don't know where to begin? The CAE Kickoff is your first step as ASAE and NYSAE support you on your CAE journey.
Bonus! A copy of the CAE Study Guide ($82 value) is included in the price of the registration.
Fee: $1,095 ASAE Members | $1,465 Nonmembers (Discount for the first 5 NYSAE members who register)
CAE credit available: 20 Hours
Feb. 21st 8:30-10 AM | NYSAE Headquarters, 355 Lexington Avenue, 15th floor (between 40th and 41st Street)
Join NYSAE for a peer-to-peer roundtable of c-suite executives as we discuss CEO and Executive Compensation Practices, including:
• How competitive are salaries for association executives?
• "Pay for Performance," What are the job performance factors related to executive compensation?
• What are the opportunities for short- and long-term incentives
• What you need to know in Negotiating your compensation package.
Member Price: FREE / Nonmember Price: $35
CAE credits available: 1 hour
March 12th 8:30-10 AM | NYSAE Headquarters, 355 Lexington Avenue, 15th floor (between 40th and 41st Street)
With complex rules governing the nonprofit sector, many nonprofits may incorporate advocacy into key parts of their work, but are unsure of the next steps. This event will discuss the differences between lobbying and advocacy, and what a nonprofit can do to raise the voice of its members. It will cover the legal aspects of lobbying versus advocacy, with a particular focus on 501 (c)(3) and 501 (c)(6) organizations. Chief Executives will then discuss what is often on an advocacy "wish list" and how that aligns with organizational implementation. Government affairs and communications professionals will discuss bringing the plan to action; from galvanizing grassroots support, communicating setbacks / progress, to engaging in effective meetings with legislators.
Member Price: FREE / Nonmember Price: $35
CAE credits available: 1.5 hour
March 17th 8:30-10 AM | NYSAE Headquarters, 355 Lexington Avenue, 15th floor (between 40th and 41st Street)
There are 650 million people on LinkedIn and 40% login daily and use the platform on a regular basis. The problem is that only 1 million posts go up a day. That means that many people are paying attention and few people are capitalizing on that organic attention. Most people are not posting because they LACK a strategy. How do you create a proper strategy and the right messaging that will get people to engage and convert with you and your organization?
If you want to MASTER your influence on LinkedIn, leverage your followers and generate more revenue for your organization, this is the perfect presentation for you.
Member Price: FREE / Nonmember Price: $35
CAE credits available: 1 hour
April 7th 9 AM - 3 PM | NYSAE Headquarters, 355 Lexington Avenue, 15th floor (between 40th and 41st Street)
Who knows better than association execs about how many different complexities and personalities there are to manage on a day-to-day basis? When starting out working for an association the tasks can seem overwhelming when it should be exciting and exhilarating. Associations 101 offers a crash course in association and non-profit management to those just getting their feet wet in the industry. Attendees will hear from three emerging leaders who understand the unique needs of this demographic. They will share the do's and don'ts, what to expect and the unexpected, and how to juggle it all while learning on your feet. More info.
Member Price: $75 / Nonmember Price: $95 / Group Rate: 3 or more from same organization, $50 each