Dear NYSAE Friends and Colleagues,
I hope that you have enjoyed a fantastic summer. As we begin our 2019-2020 activities together at NYSAE, it's my pleasure to welcome our new members and thank our returning members for their continued support. I'd also like to express my sincere appreciation to all our
board members
, committee chairs, volunteers and staff who generously contribute their time and energy to building NYSAE into this dynamic and progressive organization.
By Greg Schultz, CAE, Executive Vice President of Kellen
What's a member worth to you and how much does it cost to get a new one? How long does your average member stay a member, and how do you know if they haven't left yet?
You should know the answers to these questions. And your board should know that you know. They'll take you seriously when you advocate for investing in member retention and development when you know your numbers.
Here are seven math equations that every association manager should use. Measure and track at least once per year.
Dear NYSAE Community,
Never in my wildest dreams could I have imagined that I'd be sitting here writing to you from my office, NYSAE's brand new headquarters, 30 years after my employer,
Kellen
, encouraged me to join NYSAE as a young professional. What a year. NYSAE celebrated its 100th anniversary and simultaneously made a major move to the east side under Kellen's management.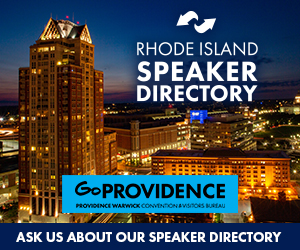 Alex Lee – Funders for LGBTQ Issues
Amanda Rodriguez – Visit Denver
Andrew Wallace – Funders for LGBTQ Issues
April Nicole Bethea – Funders for LGBTQ Issues
Ashley Turrell – Manufacturers Association for Plastics Processors
Ben Francisco Maulbeck – Funders for LGBTQ Issues
Carrie Laney – NYS Preferred Source Program for New Yorkers who are Blind
Chantelle Fisher-Borne – Funders for LGBTQ Issues
Daniel Walsh – Ponte Vedra Inn & Club
Gabriel Oberfield – CCLC
Jennifer Sena – Greater Fort Lauderdale CVB
Karen Staples, CMP – Visit Salt Lake
Kristina Wertz – Funders for LGBTQ Issues
Luis Rey Ramirez – Funders for LGBTQ Issues
Lyle Matthew Kan – Funders for LGBTQ Issues
Marc Ian Tobias, CMP, CAE, CMP, CAE – Americans for the Arts
Marcia Sandford – Micro Strategies
Melissa Barbour, CAE – SMACNA of Long Island Inc.
Michelle Devine – Visit Newport Beach
Nestor Nunez – Visit San Antonio
Nicole Fernandes – Funders for LGBTQ Issues
Rebecca Wisotsky – Funders for LGBTQ Issues
Sheila Neal, CASE – Detroit Metro Convention & Visitors Bureau
For more information on membership, please click here.
NYSAE thanks all the organizations below who have chosen to support our valuable programs and benefits through Organizational Membership. We appreciate their ongoing commitment and participation.
For more information on organizational memberships, please see here.
1-2 PM
Join us for a fast-paced session on how to gather your best member interactions and pivot from simply collecting data to modernizing your member outreach and engagement strategies. This includes how content personalization can drastically improve member outreach through analyzing interactions and thinking beyond just recipients, as well as leveraging the predictive nature of online activities to tailor the whole member experience.
Member Price: Free / Nonmember Price: $35
8:30 – 10 AM | NYSAE HQ 355 Lexington Ave., 15th Fl between 40th and 41st St.
New NYSAE members! Join us for our first-ever complimentary breakfast to network with members of the NYSAE board of directors, members of the Membership Engagement Committee, and other new members while you learn about all that NYSAE has to offer and find out how you can make the most of your membership. Free to members who have joined since January 2018.
Oct. 10, 8:30 – 10 AM | NYSAE HQ 355 Lexington Ave., 15th Fl between 40th and 41st St.
Building a better social media presence in NYC and how to become a media resource and a voice within your industry are just some of the discussion topics that will be covered at our next Exec Connect event, moderated by Cristyne Nicholas. Exec Connect is NYSAE's premier peer-to-peer senior leader networking group and is open to all C-Suite executives, Executive Directors and Vice Presidents. These intimate roundtables have limited space, don't miss out and register today.
Member Price: Free / Nonmember Price: $35

Oct. 10, 8:30 – 10 AM | NYSAE HQ 355 Lexington Ave., 15th Fl between 40th and 41st St.
A major trend across all associations is the increased need for non-dues revenue. Sponsorships, conferences, educational programs, certifications, associations are looking into every angle to embrace new avenues of revenue, while at the same time looking to strike the right deal with hospitality partners, corporations and vendors to build strategic alliances. How you ASK can determine whether you just make budget or whether you're calling in the Brinks trucks.
Member Price: $35 / Nonmember Price: $ 65 / NextGen $20 / Students $10