I believe it was the early 90s when I started volunteering for NYSAE. The first committee I ever joined was the education committee. At that time I had about 5 years of experience in association management and I was passionate about developing programs and content for NYSAE that would also help me build my professional skills as well as guide me in training my colleagues at Kellen. It was such a rewarding experience for me.
NYSAE helps you to succeed
amid the uncertainties in our current environment. Our
live virtual programs
, held weekly, provide a forum for open discussions, and the exchange of ideas and solutions with your peers and other experts, giving you the opportunity to learn and share what associations and nonprofits are doing to maintain their operations. As a bonus, you also see the friendly faces of your peers on the Zoom screen...
You're walking down the street, when a man in a trench coat approaches. In a semi-socially distant way, he whispers to you, "Pssst… Hey, buddy, wanna buy some data? New data breach. Got some fresh names. Credit card data, too." No, of course, it doesn't happen that way, but your data can get out there. Your donor data is the lifeblood of your organization. You can't afford not to secure it.
Q. We have a conference contracted and planned for March of 2021. During normal times, we'd expect about 300 attendees. It's out of New York City but our members are already communicating about fear of travelling and what it's going to be like in 6 months. Do you think we can begin postponement talks this early? I know that our volunteer leaders would sure be happy to know now that they're planning for a virtual event.
Over the past 25 weeks, The
Actors Fund
has distributed more than $15,752,140 to 13,141 people through its own funds and those of its 13 partners. Recently The Actors Fund completed the first six-week cycle of the Support Group for Entertainment Professionals. This group was designed for clients seeking connection and coping strategies during the COVID-19 pandemic.
As the pandemic hit, our association, like so many others, knew we had to make some changes to help our members and mitigate any loses from in-person events. Strategically, the focus for the Manufacturers Association for Plastics Processors (MAPP) – a trade organization - is to connect industry leaders and create an unparalleled community focused on networking and sharing. Internally, our team is strong is facilitation and in bringing people together and creating a space for networking and sharing. To that end, we started POWERHOUSE: MAPP Executives Group in the span of one month.
NYSAE offers many opportunities for volunteering, including Awards, Education, Exec Connect, Membership Engagement, NextGen and Public Affairs. By being a part of committee work, you are supporting the growth of NYSAE and our community.
The NYSAE Synergy Awards Committee just released its
Call for Entries
for the 2021 Synergy Awards program. The 2020 category, Digital Excellence, has now been revised to Excellence in MarCom. For many years the association has honored organizations for excellence in design, architecture, impact and innovation related to digital presence (website). The new MarCom award will continue to accept website entries but now it has expanded to accept entries in any category of marketing and communications, including print media, strategic communications, audio/video, digital media (websites), or a MarCom campaign (three or more pieces with a common theme). Nominate an organization for a MarCom award
here
.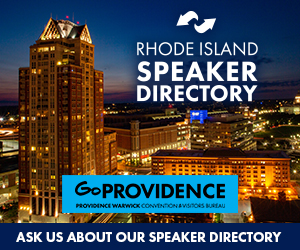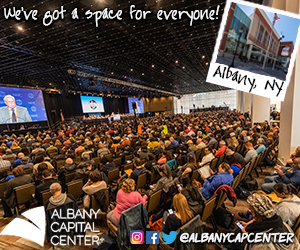 The Paycheck Protection Program (PPP) closed for new loans on August 8, 2020, though a renewal is currently being negotiated in Congress.1 Regardless of the future of new loans, as PPP borrowers continue through the lifecycle of the program by preparing to apply for loan forgiveness, the Small Business Administration (SBA) has continued to issue important new regulations and guidance that will impact their forgiveness analysis. We summarize below some of these important new developments.
We would like to welcome our newest members:
Juanita Lewis, Director, Business Operations and Administration, IEEE
Margarita Murphy, Former Director, Education and Certification, ICSC
Donna-Jean Plante, Executive Director, Specialty Advertising Association of Greater New York
Jonathan Riegel, Executive Director, Premier Catalog Group
Jeffrey Victor, CAE, CMP, PhD, Executive Director, New Jersey DECA
Margaret Victor, Sales Manager, Jacob K. Javits Convention Center
We would also like to welcome our newest Organizational Member, Modern Language Association.
12 - 1 PM | Registration: Free | Zoom
NYSAE is taking you behind the scenes of this year's Synergy Awards in an interactive case-study with technology partner See3. Attendees will be taking a look behind the scenes to see what went into the NYSAE Synergy Awards to make them such a huge success. We'll discuss the opportunities and challenges, what the expectations of the outcome should be, what are some of the do's and don'ts when entering the planning stage, and how to create value for sponsors and attendees.
3 - 3:20 PM |Price: NYSAE Members: Free - Non-members: $15 | Zoom
Grab your coffee, sit back and watch this fun session as it helps you achieve your most important goals related to sponsorships for your organization. Together our speakers will share 60 ideas and tips that have led to proven success in securing and maintaining sponsors and generating revenue during this virtual "new normal."
10 - 11 AM | Price: Free | Zoom
The COVID-19 pandemic is stressful. It's been six months and many of us are still feeling fear, anxiety and overwhelmed. Our co-workers can feel it and our families are living it with us. Many of us have moved temporarily out of the city. Has that helped? Wherever we're working, it's in isolation and public health actions such as social distancing can make us feel lonely. Coping with stress in a healthy way will make you, your colleagues, the people you care about, and your community stronger. Lets's discuss this and more We will discuss all this and more with Richard Beck, LCSW, BCD, CGP, FAGPA our SME.
10 - 11:00 AM | NYSAE and PCMA-NY Members: Free, Guests: Free | Zoom
Join New York Society of Association Executives and NYPCMA as we collaborate again in a PART TWO discussion about planning post-COVID-19 association conferences, meetings and trade shows.
This event will be a facilitated interactive discussion in a "general session" format.