Dr. Laurelle Jno Baptiste, VP of Professional Services at Vocalmeet
In-person events such as seminars, conferences and conventions, have long been the staple of associations' non-dues revenue streams. However, in today's dynamic environment, associations are quickly shifting from in-person to virtual events in order to continue to engage their members, while softening the negative financial impact of event cancellations
I've read that the COVID-19 pandemic is the biggest crisis humanity will likely face in our lifetimes, and find myself wrestling with the same concerns we all are, 1) how we can address the immediate needs of our members; 2) how can our members help those in need, and 3) how can our organizations best navigate the fiscal repercussions of the pandemic...
At a crossroads in your career? Looking for a template? Question about your conference strategy? Checking for best practices? Introducing NYSAE Office Hours, a new benefit for dues-paying members. You don't have to tackle your challenges alone anymore. Let the professionals at NYSAE help you overcome obstacles so you can achieve a higher level of personal and professional success.
Q: Our annual conference and expo is in November. We are hearing from members who are saying that their companies will not be allowed to exhibit at any trade shows for the rest of this year. Are associations allowing more flexible cancellation terms? Allowing credits for the following year? Allowing refunds or refunds minus a percentage?
NYSAE typically reports from the perspective of the association headquarters staff. For this ongoing series we reached out to elected volunteer presidents who lead the board of directors and serves from an association headquarters in New York City.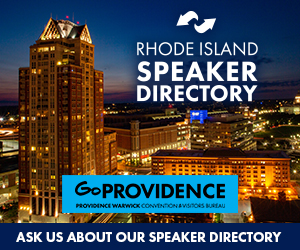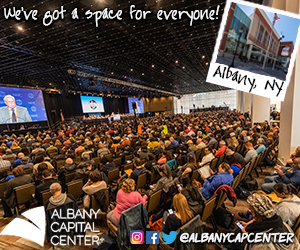 The battle against COVID-19 extends far beyond public health. Ongoing business closures and operational limitations have already displaced millions of jobs, caused consumers to put spending on hold, and left small businesses struggling to stay afloat without continued cash flow. With the potential for an economic recession or depression on the horizon, Kellen offers this resource center as a toolkit for you to protect your association members and help them take advantage of relief measures implemented by the federal government.
NYSAE has been producing Virtual Engagement Lounges, dubbed #powerchats, for the past few weeks. The topics of these discussions have centered around how organizations are responding to the ongoing COVID-19 situation and managing their conferences, events, virtual programming and more. If you want to revisit the conversation, or learn what they're all about, our recorded sessions are available now. Each session contains feedback and insights to what other associations are doing during this situation.
While we are all doing our part to social distance and work from home, our association community remains strong and connected. Join us in the NYSAE Engagement Lounge every Friday at 11 AM. Whether you're a member or a guest, you're always welcome to join our Zoom meeting for a #PowerChat. Every week we will discuss new topics. We are all in this together!
Wednesday, April 22, 4 - 5 pm | Zoom
Due to the COVID-19 crisis, we as leaders of nonprofits are all experiencing instability, unpredictability, chaos and disruption. In this program, we will collectively be discussing not only the challenges we are currently facing, but the methods we're employing to achieve positive outcomes now and for the future. If there was ever a time for re-imagination, it is now.
CAE Credits Available: 1 hour
Friday, May 1st 9am-10am | Zoom

Renowned speaker

Gregory Offner

will be leading a roundtable discussion for association and non-profit senior leaders via Zoom chat. Topics to be discussed are:

• What does the future look like for your Association...business as usual...new norm...or time to make changes?

• How is your association demonstrating leadership to its members and community?

• Are you finding Board Members more receptive to change?

• What does a down Economy mean for your association...how are you preparing for shortfalls (budget, membership, and advertising)?