Dear NYSAE Members and Friends:
Let me begin by saying that the last eight years of being in the NYSAE community of industry professionals have been wonderful. I found it so important for me to get off to a good start and feel welcomed. The journey has been both exciting and rewarding. The biggest lesson I learned was that you must engage in the organization's activity to reap the rewards of your membership. By joining NYSAE, you have already shown a desire to grow professionally and uplift your business standing. Perhaps the best way to describe the experience is this way:


A write-up on the Executive Women in Nonprofits event on September 13th sponsored by Visit Austin.
"No matter how long you've led your association/not-for-profit, you will still have board challenges," said Linda Ferm, CAE, chair of the Executive Women in Nonprofits (EWIN) engagement group and a long time NYSAE member, at the group's recent meeting. "Board governance is a key issue that gives an organization its guiding principles." Ferm would know; as president of Ferm Nonprofit Strategies, she has consulted with more than 85 nonprofit boards to date.
NYSAE's management company, Kellen NYC, has offices in Washington, DC (Press Building), Atlanta, Chicago (Oakbrook Terrace), Kansas City, Beijing and Brussels. If you or your organization pay dues to NYSAE and would like to use conference space in any of these offices, you can do so at no charge. Contact James Brannigan if you'd like to check availability.
NYSAE thanks all the organizations below who have chosen to support our valuable programs and benefits through Organizational Membership. We appreciate their ongoing commitment and participation.
For more information on organizational memberships, please see here.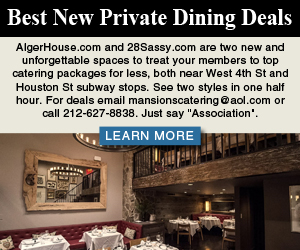 Q. Our conference sponsorship numbers are down, any recommendations?
A. Here are a few ideas to try if you haven't already:
Research competing conferences online and look for the companies that are sponsoring or exhibiting.
Run down the individual attendance list and see who might be registered as a regular attendee but is really a supplier/supporter that could potentially be bumped up.
Check out your social media followers, especially Twitter. They're already engaged and there will be recognition when you send an opening email.
Look at your speaker roster. It's possible that some of them are suppliers and eligible to support.
To our readers – if you want to share your tips on improving conference sponsorship, simply email NYSAE CEO Holly Koenig for consideration and you may see your tips published in a future issue of InView!
Readers are solely responsible for how the info, content or material in Ask the Expert is interpreted and how its applied. NYSAE shall not be liable for any indirect, special, incidental or consequential damages arising out of action, use of or reliance on any content or materials contained in Ask the Expert. The reader releases NYSAE and its directors, officers, members and authors from and against any and all such liability.
Payments from corporations to sponsor your conferences, events, or programs can be a win-win for both the corporation and your nonprofit. The corporation gets public recognition and a "halo" from its association with the nonprofit. And the nonprofit receives tax-exempt, unrestricted revenue. What's not to like?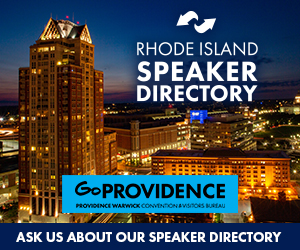 Oct. 10, 8:30 – 10 AM | NYSAE HQ 355 Lexington Ave., 15th Fl between 40th and 41st St.
Building a better social media presence in NYC and how to become a media resource and a voice within your industry are just some of the discussion topics that will be covered at our next Exec Connect event, moderated by Cristyne Nicholas. Exec Connect is NYSAE's premier peer-to-peer senior leader networking group and is open to all C-Suite executives, Executive Directors and Vice Presidents. These intimate roundtables have limited space, don't miss out and register today.
Member Price: Free / Nonmember Price: $35

Oct. 21, 4 – 5:30 PM | Vanderbilt Suites, Metlife Building, 200 Park Ave., NY 10166
A major trend across all associations is the increased need for non-dues revenue. Sponsorships, conferences, educational programs, certifications, associations are looking into every angle to embrace new avenues of revenue, while at the same time looking to strike the right deal with hospitality partners, corporations and vendors to build strategic alliances. How you ASK can determine whether you just make budget or whether you're calling in the Brinks trucks.
Member Price: $35 / Nonmember Price: $ 65 / NextGen $20 / Students $10