In light of the recent concern about Zika and other mosquito-borne disease issues, NPMA is hosting two one-day workshops focused on public health pest control, with an emphasis on the structural pest management industry's role in controlling mosquitoes that transmit disease-causing pathogens. These dual track meetings will feature a lineup of industry experts, federal and state government officials and public health professionals.
Click here
for more details and registration.
Legislative Day Issues Update
February 22, 2:00 PM ET
Presented by the NPMA Public Policy Team
Work Smarter, Not Harder: The Importance of Initial Assessments in the Development of a Pest Management Strategy
March 22, 2:00 PM ET
Presented by Dr. Dini Miller, Department of Entomology, Virginia Polytechnic and State University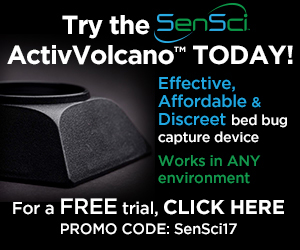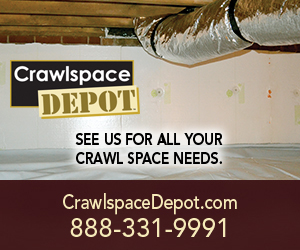 Mark your calendar for
PestWorld East
, 10-11 April 2017 in Dubai. Hosted by NPMA along with Ecovar, this one-of-a-kind conference is designed to address pest management challenges specific to the Middle East, Africa, South Asia, and India.
Click here
for more information and to register online.
Available for $4.99 for both iOS and Android devices, the Field Guide App, powered by eNex, offers users an easy way to access information on over 200 different structural pests, with high resolution photos and charts for confident identification. Download yours today! Just visit the App Store or Google Play and search for "NPMA Mobile Field Guide."
As a membership benefit, NPMA has developed a gallery of
pest images at My.NPMAPestWorld.org for use by NPMA members.
View the image use policy.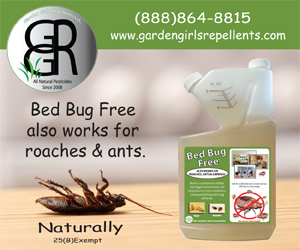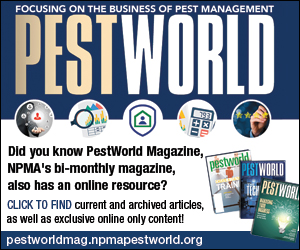 We would appreciate your comments or suggestions.
Your email will be kept private and confidential.