Last week, during a successful PestWorld in Seattle, NPMA presented its annual industry award program. The following are the awards that were presented:
Todd Ferguson
, Target Specialty Products, presented the NPMA Women of Excellence Award to
Shay Runion
, Chief Human Resources Officer, Arrow Exterminators.
John Myers
of Rentokil Steritech presented the Young Entrepreneur Award to
Luke Rambo
, Rambo Total Pest Control.
The Global Ambassador Award was posthumously awarded to
Jonathan Peck
, Chairman, Killgerm Group Ltd,. Jonathan passed away in 2013 - the award was accepted on Jonathan's behalf by key employees at his firm, who gave a touching speech on Jonathan's international work in the industry.
The PestVet of the Year Award was given to
Marty Overline
, Aardvark Pest Management. This new award was presented earlier this year.
The 2015/2016 Committee of the Year Award was presented to the
Fumigation Committee
for their excellent work throughout the year. And, the 2015/2016 Committee Chairperson of the Year Award was given to
Chuck Tindol and the entire succession planning committee.
Finally, the Pinnacle Award, celebrating a lifetime of contributions to the pest management industry, was awarded to
Norman Cooper
, an industry consultant. Norman is a past NPMA president and a leading industry advocate who created NPMA's longtime slogan "Guardians of the Environment" during his presidency.
Thank you to all who attended and made PestWorld 2016 a conference to remember, we hope to see you next year in Baltimore!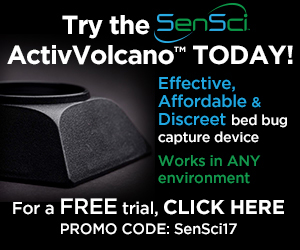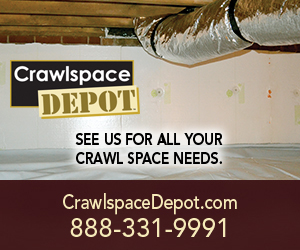 PestWorld, NPMA's bi-monthly magazine, offers an in-depth look at industry trends. Regular columns include a look at innovative business practices in the industry, regulatory updates, and sales and marketing opportunities.
Check out our
PestWorld magazine website
, where you'll find current and archived articles - as well as exclusive online only content! Thank you for reading!
PestVets, with the support of FMC, is offering complimentary job listings on NPMA's Career Center for any NPMA members who are looking to hire veterans.
There are currently 630 job opportunities
posted on the
NPMA Career Center
!
If you have any contacts within a veteran organization, please share this great hiring resource with them. Please contact
Janay Rickwalder
with any questions.
We invite you to join us for the 2017 Eastern Conference, to be held January 18-20 in Atlantic City, and the 2017 Southern Conference, to be held February 7-8 in Memphis. The conferences will focus on respective regional issues and will feature a mix of in-depth management sessions and technical courses featuring the latest research in the pest management industry. For more details, visit
http://www.npmapestworld.org
.
NPMA has developed a two-part training course on rodenticide stewardship. This 60-minute course represents a proactive effort from the pest management industry to educate certified pest control applicators on the responsible use of anticoagulant rodenticides.
NPMA recognizes the need for a better understanding of the applicator's responsibility to protect public health and the environment when applying anticoagulants. The strategies and methods provided in this training will instill knowledge above and beyond state and federal educational requirements for the handling and application of rodenticides.
Instructional topics include the importance of rodent management, commensal rodent biology and behavior, integrated rodent management, and the safe handling and application of anticoagulant rodenticides. To access this training, visit NPMA's online resource center at
www.NPMATraining.org
.
Termite Alates
As a membership benefit, NPMA has developed a gallery of
pest images at My.NPMAPestWorld.org for use by NPMA members.
View the image use policy.