Hurricane Matthew left behind a path of devastation – most significantly in Haiti, the Bahamas, Florida, Georgia and the Carolinas. Please don't forget our friends in these areas. The Red Cross is currently accepting donations. Visit
www.redcross.org
to learn more.
Additionally, as many NPMA members know, Past President Raleigh Jenkins established A Childs Hope in 2010 shortly after the earthquake devastated Haiti. Last week's hurricane had a tragic impact on the country, which never fully recovered from the earthquake. If you would like to support A Childs Hope directly, please visit
www.achildshope.org/donate
.
As we prepare for #PestWorld2016, we would like to announce that the official PestWorld app is now live! Download the NPMA Events app to stay up to date with the latest event news and the full conference schedule.
Explore exciting features to keep you engaged throughout the event, including a customized agenda, interactive maps, session and speaker profiles, chat with attendees, and much more!
Note: The NPMA Events app is new this year—if you have the old one already on your device, you will need to download the new version of the app from the App Store or Google Play Store.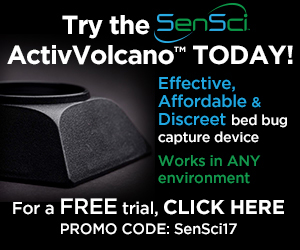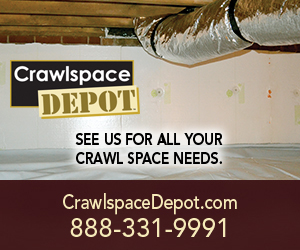 NPMA has developed a two-part training course on rodenticide stewardship. This 60-minute course represents a proactive effort from the pest management industry to educate certified pest control applicators on the responsible use of anticoagulant rodenticides.
NPMA recognizes the need for a better understanding of the applicator's responsibility to protect public health and the environment when applying anticoagulants. The strategies and methods provided in this training will instill knowledge above and beyond state and federal educational requirements for the handling and application of rodenticides.
Instructional topics include the importance of rodent management, commensal rodent biology and behavior, integrated rodent management, and the safe handling and application of anticoagulant rodenticides. To access this training, visit NPMA's online resource center at
www.NPMATraining.org
.
PestVets, with the support of FMC, is offering complimentary job listings on NPMA's Career Center for any NPMA members who are looking to hire veterans.
There are currently 630 job opportunities
posted on the
NPMA Career Center
!
If you have any contacts within a veteran organization, please share this great hiring resource with them. Please contact
Janay Rickwalder
with any questions.
QualityPro staff attended the US Green Building Council's GreenBuild conference in Los Angeles, CA. QualityPro's GreenPro service certification is referenced in the LEED standards and NPMA was present to promote professional pest management and answer questions about earning IPM credits.
Additionally, QualityPro welcomes Zachary Tanner, Certification Program Coordinator, to the team at NPMA!
Researchers at the University of Florida have identified a bed bug sample collected from Brevard County, Florida as the tropical bed bug, Cimex hemipterus. This species appears very similar to the closely related common bed bug (C. lectularius), making it difficult to differentiate between the two species. Much like the common bed bug, the tropical bed bug also feeds on blood and has been a pest of humans throughout recorded history.
Florida experiences the warmer conditions preferred by tropical bed bugs, but this is the first documentation of this species in the state since the 1940's. Given the challenges in differentiating between the two species, researchers suggest that this sample could have originated from a population of tropical bed bugs that has gone overlooked. There is currently a lack of information on the ecology, biology, and insecticide resistance of tropical bed bugs.
The possibility of a lesser known bed bug species in Florida could present unique management challenges to the pest control industry. Although, finding a single specimen does not yet confirm that a population of tropical bed bugs is established in Florida. More information on this discovery in the original article can be found
here
.
False Mealworm Beetle
As a membership benefit, NPMA has developed a gallery of
pest images at My.NPMAPestWorld.org for use by NPMA members.
View the image use policy.


The Virginia Pest Management Association announced that Jack R. Broome is the 2016 recipient of the VPMA Lifetime Industry Stewardship Award. Jack joins this prestigious group of 18 professionals in Virginia's pest management industry who have been recognized for their outstanding service and dedication.

Pest Management Systems, Inc. recently celebrated the grand opening of its new service center at 5050 NC 211, West End, NC. PMi welcomed members of the community to the new location and served lunch after holding a ribbon cutting ceremony by the Moore County Chamber of Commerce.