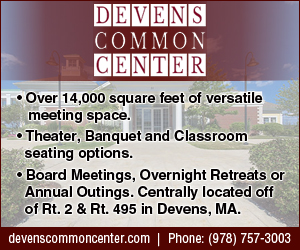 Nearly twenty current and aspiring association CEOs and Executive Directors gathered at the Doubletree by Hilton Boston-Westborough on November 6th for NE/SAE's fall leadership program: Becoming a CEO & Thriving in the Position.
During this intimate program, attendees learned about the qualities, skills, and techniques of being a successful staff leader in the association management field. They shared challenges and opportunities commonly faced by CEOs and discussed ways to address them together.
Attendees left with a variety of takeaways and action items, including:
It helped inspire me to try to be a better leader and have a better leadership presence.
Better understanding of the association complexities and challenges so I can better serve my association.
It helped me see that the issues that I am facing aren't so different than the issues facing other small staff associations.
I plan to re-evaluate how we distribute workload in our organization, and attempt to streamline and make roles more clear.
A special thank you to our facilitators: Cynthia Mills, FASAE, CAE, CMC, CPC, CCRC, Founder, President & CEO of The Leaders' Haven, and Gregory J. Fine, FASAE, CAE, Executive Vice President and CEO of CCIM Institute.
---
We hope you'll join us for the 2019 Annual Management Conference. This year's conference features a variety of strategic, tactical, and interactive learning sessions for association executives and staff.

Click here for additional information and to register online today!
Featured Breakout Sessions:
How Good Are Your Employee Policies?
Jose Costa, VP of Operations Services, Northeast Gas Association
Driving Change: Lead & Succeed During Transformational Times
Eric Curtis, President, Curtis Strategy
We Want You Back: Tools to Re-engage Lapsed Members
Scott Oser, President, Scott Oser Associates
...and many more!
NE/SAE's 2019 Annual Management Conference offers 6.5 CAE Professional Development Hours.
---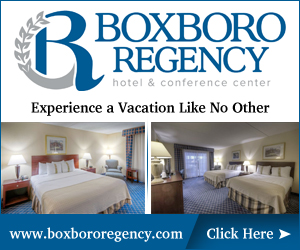 NE/SAE is excited to welcome the following new members who recently joined:
Industry Partner Members

Diana Calderon
Sales Manager, Crowne Plaza Danbury
Chris Suh
GLG (Gerson Lehrman Group)
Know someone who should become a NE/SAE member? Let us know!
---
The New England Society of Association Executives is currently accepting proposals for sessions at our 2019 Annual Meeting, and you're invited to share your experiences, insights, and ideas with your colleagues!
We love to highlight member experiences and NE/SAE members are encouraged to submit a session proposal, or to let us know if you're interested in participating in a panel discussion on one of the topics below.
Click here to submit your proposal by Friday, December 14th!
Suggested Topic Areas:
Retaining and engaging members
New member onboarding
Engaging business/industry partners
The "Gig" economy
Revenue generation / alternative revenue streams
Working with "tough" Boards - navigating challenges
Legal & tax issues
New ways to engage exhibitors at conferences and events
Developing leaders of the future
Other general association management topics
Webinar: Conversation, Connection & Collaboration
Attracting & Leveraging Relationships with Vision & Intention
December 5, 2018 | Online
Webinar: Balance is Bull$#%&
Defining Priorities to Find Peace of Mind
December 10, 2018 | Online
More Info
2019 Annual Management Conference
January 16-17, 2019 | Sheraton Framingham Hotel & Conference Center | Framingham, Mass.
2019 Annual Meeting
May 29-30, 2019 | Ocean Edge Resort & Golf Course | Brewster, Mass.
More Info