NALA is the Nation's Leading Professional Association for Paralegals
Equipping paralegals for the challenges of the future through certification, professional development, and advocacy.

-NALA Mission Statement
Ensuring paralegals are known and valued as an integral part of the legal ecosystem.

-NALA Vision Statement
Unlock Your Leadership Potential with LEAD:
Empowering NALA Members to Lead with Confidence
DEADLINE TO APPLY IS JULY 21, 2023, 5 PM CT
Calling all NALA members! Ready to unlock your leadership potential and take NALA to the next level? Introducing LEAD, our exciting new Leadership Exploration and Development program. LEAD is designed to enhance your leadership competencies, opening doors to expand your leadership opportunities. Whether you're aiming for NALA leadership roles, local Affiliated Association leadership roles, or just want to improve your leadership skills at work or in the community, this comprehensive program can equip you with the knowledge, skills, and abilities you need for success. Applications are now being accepted for the inaugural class of LEAD, but hurry! Only 18 NALA members will be selected for the 2023-2024 training. Don't miss your chance to be part of this prestigious NALA program. Apply today!
Attention legal professionals! Are you an expert in your field and interested in sharing your knowledge with paralegals from across the nation? The 2024 NALA Conference & Expo in Louisville, KY, from July 11-13, 2024, is the perfect opportunity to showcase your knowledge and contribute to the professional development of the legal community. We invite you to submit proposals to present at least two sessions, either feature or CP Review, during the 2024 conference. We are accepting proposals until September 1. While sharing your expertise and shaping minds is reason enough to present, we also cover conference registration, travel, lodging, and meals for our presenters. We look forward to seeing your proposals! Don't miss out on this exciting opportunity to make a difference! Learn more here.
We are thrilled to announce the launch of the NALA Census 2023-2024, an essential initiative aimed at gathering valuable insights from our members, CPs, and NALA Affiliated Association members. Your participation in this census will guide NALA's strategic diversity, equity, and inclusion (DEI) strategies and actions for years to come.
Why should you participate? Your voice matters! By completing the NALA Census, you will play a crucial role in ensuring that NALA meets the needs of our diverse membership and designs programs and services that cater to the evolving paralegal profession. Your responses will help guide our decision-making processes, program development, advocacy efforts, and reporting.
But that's not all! As a token of our appreciation, we are offering exciting giveaways for participants. Each month, you will have a chance to win a $100 Amazon gift card. There's an exclusive grand prize of $500 waiting for one lucky participant at the end of December. Completing your Census data will automatically make you eligible for all the monthly drawings throughout the 2023 Census campaign.
Ready to make a difference? Participating is simple! Log in to your NALA account and complete the Census Data on the Account/Personal Info tab. Your input will shape the future of our profession, paving the way for a more inclusive and equitable paralegal community.
Join us today in shaping the future together! Let's create a stronger, more vibrant profession that meets the diverse needs of our paralegal community.
Follow NALA on FB, Twitter, Instagram, and LinkedIn to see this month's $100 winner.
NALA has a special resource for paralegals! The Paralegal Resource Directory provides you with top-notch legal support services. Being a paralegal is no easy feat, but with this directory at your disposal, your job can become easier. Whether you're looking for a process server or litigation support, you'll find it all in NALA's Paralegal Resource Directory. Don't wait any longer. Check it out here and see how it can save you valuable time and energy!
The 2022 NALA Utilization and Compensation Report is available! NALA conducts a national survey of paralegals every two years. The 2022 survey had 2,868 responses, which is nearly 80% more than 2020. This valuable resource offers an inside look into the paralegal profession. National, regional, and state data is provided. The report offers detailed information on paralegal jobs and compensation, which continue to grow. It's available to members for free. Non-members can gain full access for $79. There is also a summary of findings available for free. You don't want to miss out on the insights in this report so you can utilize the findings in your next salary negotiation. You can find the report, summary of findings, and table of contents on our website by scrolling down to Research and Survey Findings.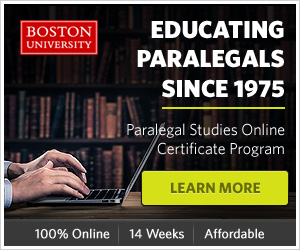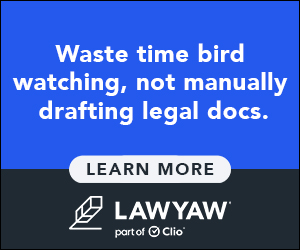 Read about an Afghan victim of the Taliban who was granted refuge with his family in the US, with the help of Casa Cornelia Law Center. In the past 30 years, Casa Cornelia has represented thousands of people seeking asylum in the US. To learn more about US refuge law and the process potential refuges go through when seeking asylum, read the article here. You can visit Casa Cornelia's website here.
This fall, College of the Canyons is offering two sessions of a live online Certified Paralegal (CP) Exam preparation course for the Knowledge Exam. One class will be taught by Terry Wright, ACP, on Mondays from 6-8 PM PT from September 11-November 13. If Monday evenings do not work, there is another session being taught by Christine Oshian, JD, on Wednesdays from 6-8 PM PT from September 13-November 15. This is a valuable resource for aspiring CPs. It gets better! The course is FREE to California residents. Even if you don't live in California, you'll only pay $75. Either way, it's a great deal. To learn more and register, click here.
If you have any questions, feel free to contact Lori Young, MPS, at College of the Canyons at lori.young@canyons.edu.
The Certified Paralegal Champion Award is given to recognize outstanding achievement by an individual or by a NALA Affiliated Association in promoting and advancing NALA's Certified Paralegal Program within the legal profession.
Award benefits include:
Recognition in NALA's Facts & Findings journal and other outlets
For more information about award eligibility and how to nominate someone, visit our website.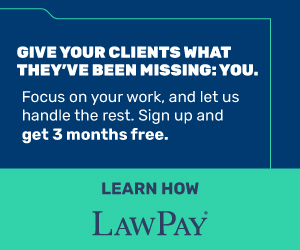 We are excited to announce that we have released a CP Skills Exam session with none other than Leanne the Lawyer! Join Leanne Cardoso, known as "Leanne the Lawyer" on her YouTube channel, for an engaging and in-depth session that will provide you with tools to help you take the CP Skills Exam. This session covers a sample Certified Paralegal (CP) Skills Exam question from start to finish. You will see how best to approach the question, analyze the selected law, pick out relevant facts, and write a discussion using the IRAC method. This session is designed to demystify the CP Skills Exam and provide the confidence to go into the exam room feeling prepared. Knowing what to expect and how to use a step-by-step approach to tackle the essay question will help to lessen test anxiety and improve outcomes. You can purchase the course here.
DISCLAIMER: The NALA CP Exam creators do not develop or deliver any CP Exam study materials. Producers of study materials do not have access to actual CP Exam content. Use of any suggested study materials does not guarantee success on the CP Exam.
Are you a CP or ACP approaching retirement? Don't let your hard-earned certification lapse! Submit the CP Retired form online or the PDF to cle@nala.org when you are ready. Your certification status will be updated to CP Retired or ACP Retired.
An online CP Disciplinary Complaint form has been added to our website for your convenience. Disciplinary action may be taken against an Examination Candidate or a Certified Paralegal if it is found that either has committed any of the following listed here. Should you believe any of the standards have been violated, click the button below to submit a complaint.
Get ready to make a statement with our stylish "Trust me, I'm a paralegal" shirt,1 now available for only $20!2 Designed with comfort and style in mind, this shirt features a sleek design and high-quality fabric that will keep you feeling confident and comfortable all day long. Whether you're in the office or out and about, this shirt is a perfect way to showcase your passion for the legal profession. Grab yours today to show off your expertise and professionalism everywhere you go!
1available in sizes S-2XL
2plus shipping
As a NALA member, you receive exclusive local and national discounts on hundreds of products and services.
To access these deals, go to the Affinity Discounts page on our website and log in.