NALA is the Nation's Leading Professional Association for Paralegals
Equipping paralegals for the challenges of the future through certification, professional development, and advocacy.

-NALA Mission Statement
Ensuring paralegals are known and valued as an integral part of the legal ecosystem.

-NALA Vision Statement
NALA would like to take this opportunity to shine a spotlight on the sponsors and exhibitors who are currently signed on for the 2023 Conference & Expo. We are so thrilled to partner with these companies, who offer services to help legal professionals. Our Silver Sponsors are indicated with a silver star, and our Bronze Sponsors are indicated with a bronze star. You can learn more about each company by visiting our website and clicking Sponsors/Exhibitors.
Our NALA Board President, Debbie Overstreet, ACP, has a message for you! Get ready to hear all about the amazing things we have planned for May and beyond. Don't miss this month's inside scoop. Click to watch now!
NALA Volunteer Spotlight – Lucinda Calhoun
In each monthly newsletter, an outstanding NALA volunteer is featured in the NALA Volunteer Spotlight. This spotlight includes the volunteer's professional achievements and fun facts about them. We hope you enjoy this opportunity to get to know your fellow NALA members on a more personal level!

In this month's spotlight, we would like to introduce you to Lucinda Calhoun. Please click here to read the May Volunteer Spotlight!
Mark your calendars! On June 13, 2023, at 2 PM CT, NALA will be hosting a Virtual Candidate Forum. This will be the perfect opportunity to get to know the Board of Director candidates. The forum is free to attend, but space is limited, and attendees must register in advance. If you cannot attend this event, do not worry! The forum will be recorded.
Only NALA Active type members are eligible to vote in the election.
Register here for the forum!
The Board of Directors election is coming up in June. Before then, you can get to know the candidates for Vice President, Secretary, Treasurer, and At Large Director. On our website, you can read a profile for each candidate, including their educational background, professional certifications/awards, volunteer activities, and other qualifications. They have also all answered a question about why serving on the NALA Board of Directors is important to them. In addition, each candidate recorded a video to help you get to know them. You can find all seven videos on NALA's YouTube page.
As part of the 2023-2024 NALA Board of Directors election, there are also several proposed bylaw amendments. This video goes into detail about each proposed amendment, including why it is being proposed and what its impact is expected to be. NALA's President, Vice President, Secretary, and Treasurer come together to discuss the proposed amendments and give clarification to help Active type NALA members make an informed decision when voting opens on June 13th. You can watch the video here.
To view the proposed bylaw amendments, visit our website and scroll down to Proposed Bylaw Amendments. They are also listed in your May 2023 issue of Facts & Findings.
Active type members, do not forget to vote on the proposed bylaw amendments and Board of Director candidates between June 13th and July 7th. Your voting email will be sent on June 13th to the preferred email listed in your NALA account.
Nominations for Affiliated Associations Director and Secretary are now closed. Affiliated Association designated voters will receive candidate names and bios, along with voting information, before voting begins on June 1st.
NALA members are at the core of NALA's success. Each quarter, we will honor those who have reached MILESTONE membership anniversaries with NALA.
To see who has reached five years, 10 years, 15 years, 20 years, and 25 years (Honorary Membership status) of continuous NALA membership, please ⁠click here.
Want to be a part of this special recognition? If you continue your NALA membership – without lapse – for the number of years mentioned above, you will be eligible to receive one of our complimentary exclusive membership anniversary pins. Do not forget to stay up to date with your emails to ensure your NALA membership does not lapse!
Thank you to the longtime members who have been recognized this quarter. You are truly appreciated!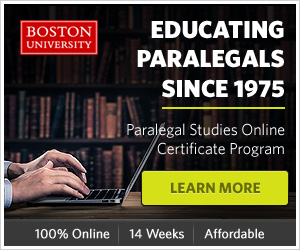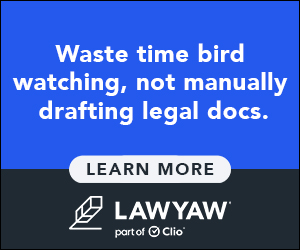 NALA has a great lineup of webinars for May and June.
The 2023 Technology Rollouts live webinar on May 17th is SOLD OUT, but you can access it when it becomes available on-demand. It will still be FREE for members and only $23 for non-members.
Part 5 of the Real Estate Law series debuts on June 14th at 11 am CT. It is called Title Insurance - Coverage and Claims.
To register for these live webinars, visit our website.
The Institute of Well-Being in Law designated the first week of May as Well-Being Week in Law. They assigned a certain aspect of well-being to each weekday. In her article, Kelli Radnothy breaks down each of these five aspects: physical, spiritual, occupational and intellectual, social, and emotional. She gives practical advice for focusing on your well-being in each of these areas. Even though Well-Being Week in Law has ended, it is never too late to prioritize your well-being. You can use the guidelines developed by the Institute of Well-Being in Law to concentrate on a different part of your well-being each day of the week. Feel free to do it on the weekends, too. To learn more about prioritizing your well-being, read the article here.
Please join the NALA DEI Committee and its guests as they discuss the work of paralegals in the realm of social justice. You will hear from Lizzy Sailor, Paralegal and Licensed Private Investigator at Chartier & Nyamfukudza in Michigan, and Sarah Steeley, Senior Paralegal at Maxwell Tillman in Alabama. Both guests share their experiences with getting into the legal field of post-conviction work, what motivates them, the role of groups like Innocence Clinics, and how others can get involved.
Check out the video today!
This year's Conference & Expo will be held in Boston from July 12-14. Visit our website to view the 2023 Conference & Expo brochure and choose the attendance option that works best for you. We offer in-person, virtual, and single day pass options. Register today!
Be in the now. Be in the know. Be NALA.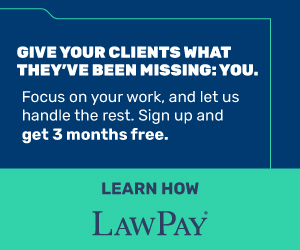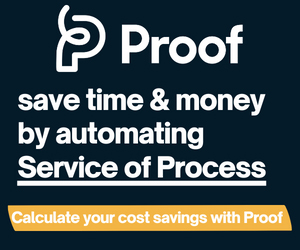 If you are a NALA Certified Paralegal (CP), you do not want to miss this video guide for maintaining your certification! By now, you have probably received many of the benefits that come with being a CP. In case you are a new CP or on the fence about recertifying, the video will cover the benefits of being a CP. You will learn everything from the importance of keeping your contact information current to CLE opportunities and recertifying. You worked hard to become a CP, and we want to make it easy for you to continue your journey. If you have any questions, please contact NALA at (918) 587-6828 or email cle@nala.org. Click below to check it out.
Are you interested in utilizing your skills to make a meaningful contribution while also expanding your professional connections? There is still time to submit your request to attend the virtual CP Exam Development Forum on May 16, 2023, from 6 pm – 7:30 pm CT. Click here for more details!
Carry On Tote
With the weather getting warmer, now is the perfect time to start gearing up for summer. Whether you enjoy going to the pool, the beach, or the park, this NALA tote is perfect for holding everything you want to bring with you. Made out of durable burlap with rope handles, it is both stylish and functional. It features a compass and the words 'Your Career is a Journey' and 'Carry On.' You can buy the tote on our website for $22 plus shipping. Pair it with some sunglasses and stay cool for the summer.
EXCLUSIVE MEMBER AFFINITY DISCOUNTS
As a NALA member, you receive exclusive local and national discounts on hundreds of products and services.
To access these deals, go to the Affinity Discounts page on our website and log in.