NALA is the Nation's Leading Professional Association for Paralegals
Equipping paralegals for the challenges of the future through certification, professional development, and advocacy.

-NALA Mission Statement
Ensuring paralegals are known and valued as an integral part of the legal ecosystem.

-NALA Vision Statement
Attention all paralegal students! For a limited time, student membership to NALA is only $5 a year! Get access to the nation's largest association of paralegals, professional development resources, and educational content including a digital subscription to Facts & Findings magazine. Click here to join today!
September Volunteer Spotlight - Sonya Graves, ACP
In each monthly newsletter, an outstanding NALA volunteer is featured in the NALA Volunteer Spotlight. This spotlight includes the volunteer's professional achievements and fun facts about them. We hope you enjoy this opportunity to get to know your fellow NALA members on a more personal level!
In this month's spotlight, we would like to introduce you to Sonya Graves, ACP. Please click here to read the September Volunteer Spotlight!
Have you read the latest issue of Facts & Findings?
The Q3 – September issue of Facts & Findings has been mailed out and is also available online. This issue has a variety of feature articles, which include:
Forensic Evidence of Seatbelt Use
Supporting and Challenging Attorneys' Fees
Preparing the Appendix in Federal Appeals
and many more!
In each quarterly issue, there are designated articles that can earn you CLE. Once you read each of them, you can enter 1 hour of substantive CLE in your NALA account. (Please note that you can earn a maximum of 2 CLE per year and up to 5 CLE in a certification period.) Happy reading!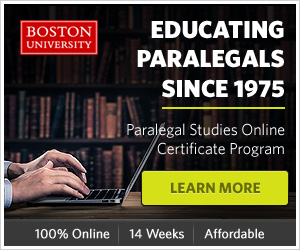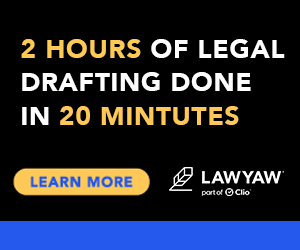 September DEI Article
In this month's Diversity, Equity, and Inclusion article, NALA DEI Committee chair Kristine Custodio Suero, ACP, takes a closer look at the connection between mental health and DEI. Click here to read the article.
In a very special and very personal episode, host Jill Francisco is joined by her good friend, NFL star and Super Bowl champion Vinny Curry of the New York Jets, to talk about the power of positive thinking.
Paralegal work is stressful and at times emotional. There are deadlines, complicated problems, and even difficult people and situations. It is OK to feel frustrated, sad, even angry. But as Curry explains, the key is to acknowledge those feelings and work through them with the help of the positive, supportive people you surround yourself with.
Curry was a standout college player and enjoys a productive, rewarding career at the highest level of the most popular league in the country. But even a star goes through rough patches. Hear how Curry faced down a scary health issue that threatened his career by thinking positively.
The paralegal profession takes a special kind of person. Take a moment to step back and recognize your contributions, abilities, and expertise. Feel good about yourself and your work. Take a breath, get some rest, and be thankful a 300-pound lineman is not going to try to knock you to the ground on your next trip to the copier.
¿Se Habla Español? An Overview of the Language Services Industry
September 21 | 12 p.m. CT | 1 CLE | Non-Substantive
Languages are a vital component of an increasingly connected world. This course will explore why language matters, what language services needs you may encounter, and how to vet, hire, and work with a language services provider.
Drafting and Implementing Trusts: The Good, The Bad, and The Ugly
September 28 | 12 p.m. CT | 1 CLE | Substantive
This course will focus on key elements of understanding, drafting, and implementing trusts. Good trusts encourage frequent communication so that beneficiaries understand a trust's circumstances and so that trustees understand a beneficiary's wishes.
Legal Writing Outlining 101
October 5 | 12 p.m. CT | 1 CLE | Substantive
In this course, we will cover the basics of legal writing so that you will gain confidence in creating the first draft of a pleading. We will provide an overview of citations, preparing an initial draft, and creating a Table of Authorities.
Advertising Law 101
October 13 | 12 p.m. CT | 1 CLE | Substantive
Advertising has evolved into a vastly complex form of communication, with thousands of different ways to get a message to a consumer. This course will focus on what constitutes advertising claims, what substantiation is, and what type of substantiation is necessary for a claim.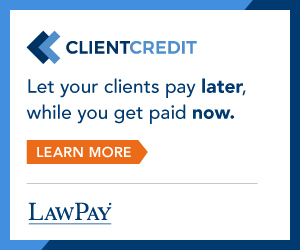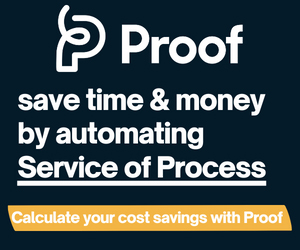 Are you considering becoming a NALA Certified Paralegal?
Watch our Planning for NALA Certification video below!
For Certified Paralegals
Effective January 1, 2023

, a $25 late fee and Appeal form will be required if the Recertification Affidavit is received after the certification expiration date.
If you have met the required 50 hours of CLE, including five hours of legal ethics, and not more than 10 hours of non-substantive credits, the earliest you may recertify is the first day of your recertification month. For example, if your certification expiration date is 1/31/2023, you may recertify from 1/1/2023 through 1/31/2023. However, if NALA receives your form and fee after 1/31/2023, the $25 late fee and Appeal form are required.
Don't forget you can earn CLE by reading the designated articles in Facts & Findings magazine! Look for the red book icon in the Table of Contents.
If you have any questions or concerns, please contact us at 918-587-6828 or cle@nala.org.
For CP Exam Applicants & Examinees
Paralegal students who are in their last semester or quarter of the paralegal program, with proof, may be eligible to apply for the CP Exam for a discounted fee:

$125 for NALA members
$150 for Non-NALA members

The July 2022 Skills Exam results have been released! By now, you should have received an email from NALA to review your account.
Update – The testing center fee will be required for examinees to be authorized to schedule their exam and are paid to NALA on behalf of PSI. Click here for more details.
If you have any questions or concerns, please contact us at 918-587-6828 or testing@nala.org.
| | | |
| --- | --- | --- |
| | | Trust Me, I'm a Paralegal Tee |
As a NALA member, you receive exclusive local and national discounts on hundreds of products and services.
To access these deals, go to the NALA homepage and click Login in the upper right hand corner, then go to
the Affinity Discounts page on our website.