NALA is the Nation's Leading Professional Association for Paralegals
Equipping paralegals for the challenges of the future through certification, professional development, and advocacy.

-NALA Mission Statement
Ensuring paralegals are known and valued as an integral part of the legal ecosystem.

-NALA Vision Statement
2022-2023 NALA Board Election Results
NALA members have elected the 2022-2023 NALA Board of Directors!
To see the election results, please click here.
2022 NALA Conference & Expo
The 2022 NALA Conference & Expo is now underway! Hundreds of paralegals are gathered in-person in Phoenix, Arizona, and across the country virtually to learn, network, and have fun bettering the paralegal profession.
If you could not make it this year, you can still get all of the educational sessions in the conference recording bundle. Pre-order now!
We also debuted two new t-shirts at the in-person conference. Look for them soon in the NALA store!
Utilization & Compensation Survey
We want to hear from you! NALA's biannual Utilization & Compensation Survey is looking for people who are currently or have recently been employed in the paralegal profession. The survey will focus on collecting data from 2021. Click here to take it!
The objective of this study is to provide market research data on the following categories that may help in better understanding various areas of the paralegal profession:
Educational backgrounds
Work environments
Duties and responsibilities
Billing and compensation
The survey will close on Thursday, July 28, 2022. Don't miss your chance to contribute to this valuable data set that will be available to thousands of paralegals and other legal professionals across the country.
CP Champion Award
We are now accepting nominations for the 2022 Certified Paralegal Champion Award. The award is meant to recognize outstanding achievement by an individual or by a NALA Affiliated Association in promoting and advancing NALA's Certified Paralegal Program within the legal profession.
To learn more about who is eligible and to nominate someone, please click here.
The deadline for nominations is September 1, 2022.
July Volunteer Spotlight – Kaila Glaros, ACP
In each monthly newsletter, an outstanding NALA volunteer is featured in the NALA Volunteer Spotlight. This spotlight includes the volunteer's professional achievements and fun facts about them. We hope you enjoy this opportunity to get to know your fellow NALA members on a more personal level!
In this month's spotlight, we would like to introduce you to Kaila Glaros, ACP. Please click here to read the July Volunteer Spotlight!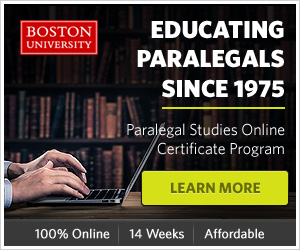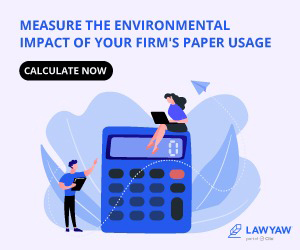 So You Have Graduated, Now What?
So You Have Graduated, Now What? is now Available on our NALA YouTube channel!
Are you a NALA student member or a new or transitioning paralegal who missed the live streamed panel discussion "So You Have Graduated, Now What?" It's okay because NALA has you covered. You may still watch the discussion on our NALA YouTube channel and hear from a legal recruiter, a business owner, paralegal educators, and industry innovators about how you can make the launch of your paralegal career or new job a bit easier.
July DEI Article
In this month's DEI article, we are remembering a man nicknamed "Mr. Civil Rights" – Justice Thurgood Marshall. DEI Committee member Sarah Duggan, CP, took a close look at Marshall's life and legacy. To read the article, click here.
Paralegal Voice Podcast
Guest Debbie L. Overstreet, the incoming NALA President, gives an overview of the upcoming NALA conference – a return to the in-person gathering after two years of virtual, but with a remote option as well. Plus, the state of the job market for paralegal professionals and the role of the paralegal in government organizations.
Now is a great time to be in the paralegal field. Jobs abound, and the field is transforming with new options for flexibility, including working from home. But every new step requires a willingness to embrace change. The field is never going back.
What is new for NALA? Overstreet vows to continue national outreach to affiliates, working with colleges in support of students, and looks for NALA to reach out to government-affiliated paralegal professionals who need national support in a niche that can get lost.
Call for 2023 Conference Speakers
NALA is already looking for speakers for the 2023 NALA Conference & Expo in Boston, Massachusetts!
We are now accepting proposals for speakers for the nation's largest paralegal conference on July 12-14, 2023 in Boston. We need presenters for two types of sessions – Feature and CP Review.
To view the full list of topics and to make sure you are eligible, click here.
Addressing Our Professional, Emotional, and Mental Health
August 24 | 12 p.m. CT | 1 CLE | Non-substantive
As legal professionals, we may have experienced moments where we feel burnt out because of the physically and emotionally demanding parts of our jobs. This course is about addressing our mental health through actionable strategies without feeling like it is additional work.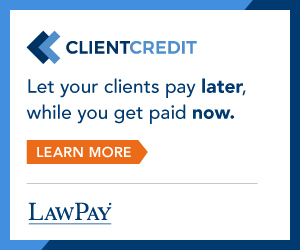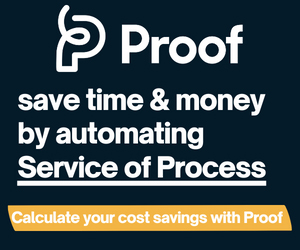 Have you been considering becoming a NALA Certified Paralegal?
Watch our Planning for NALA Certification video for more information!
CP Examinees
We are in the July testing window for the Skills Exam! If eligible, you can schedule your exam at: https://test-takers.psiexams.com/nala. (Be sure to confirm that your Skills Exam authorization to test is not expired.)
Certification
Congratulations to the 39 new CPs who passed the April 2022 Skills Exam! What a tremendous way for you to show your dedication to your profession and your hard work to be recognized! By now, you should have received your CP packet!
Tip: When you complete a NALA course, it will automatically be added to your CLE transcript in your NALA account. You will find the digital copies of your certificates of completion in your education account!
July certificants! Enter your 50 hours of CLE, including five hours of legal ethics, and not more than 10 hours non-substantive areas so that you can recertify before 7/31/2022! Here is the PDF Recertification form that you may email to cle@nala.org or click here to recertify online!
As a NALA member, you receive exclusive local and national discounts on hundreds of products and services.
To access these deals, go to the NALA homepage and click Login in the upper right hand corner, then go to
the Affinity Discounts page on our website.