NALA is the Nation's Leading Professional Association for Paralegals
Equipping paralegals for the challenges of the future through certification, professional development, and advocacy.

-NALA Mission Statement
Ensuring paralegals are known and valued as an integral part of the legal ecosystem.

-NALA Vision Statement
One Week Left to Save on the 2022 NALA Conference & Expo!
There is just one week left to save up to $52 on the 2022 NALA Conference & Expo! Join us for our first-ever hybrid conference, held both online and in-person in Phoenix, Arizona, from July 14-16. This year's conference will provide you with excellent networking opportunities, a chance to earn up to 15 CLE with more than 30 sessions to choose from, and all the skills you will need to elevate and enhance your professional career! Register before June 23 when rates go up.
Virtual Candidate Forum
NALA is hosting a live-streamed Virtual Candidate Forum today, June 15 at 2 p.m. CT. Candidates will be separated into the Board position for which they are running. Those positions are:
Vice President
Secretary
Treasurer
Area Director
Click here to sign up for the Candidate Forum. The forum is free to attend, but space is limited, and attendees must register in advance. If you cannot attend this event, do not worry! It will be available for viewing on NALA's YouTube channel, and there will be a second Candidate Forum on July 13, 2022.
June Volunteer Spotlight – Tracie Livesay
In each monthly newsletter, an outstanding NALA volunteer is featured in the NALA Volunteer Spotlight. This spotlight includes the volunteer's professional achievements and fun facts about them. We hope you enjoy this opportunity to get to know your fellow NALA members on a more personal level!
In this month's spotlight, we would like to introduce you to Tracie Livesay. Please click here to read the June Volunteer Spotlight!
NALA Elections – Voting
Voting for the 2022 NALA Election will open June 22. Be on the lookout for your ballot to arrive via email. You can familiarize yourself with the candidates and the proposed bylaw change with NALA's 2022 Voter Guide.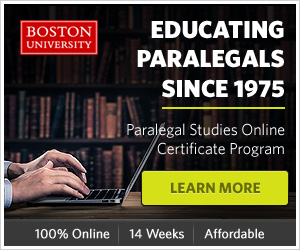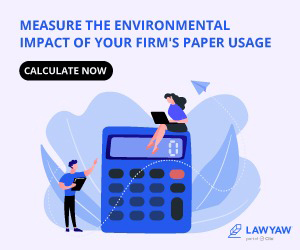 June DEI Article
This month we observe two important holidays – Juneteenth and Pride Month. Adrienne Berry, ACP, breaks down the history of both monumental events. Click here to read her full article.
Paralegal Voice Podcast
When it comes to DEI (diversity, equity, and inclusion), our guests believe legal organizations want to do what's best. But they don't know where to start, or even have the data tools to point out shortcomings. The issue can seem so overwhelming the process falls into analysis paralysis.
But as host Carl Morrison hears, even beating a problem so overwhelming can be done with the right tool, one bite at a time, like eating the proverbial elephant.
Where can firms get the data they need? Where to start? Guests Mark Harris and Emmanuel Smith of JusticeBid explain how data from JusticeBid analytics helps the legal community progress, build diversity, and leverage available talent by expanding opportunities to all.
And because one of our guests is an NFL Super Bowl Champion (hint: Smith), we hear what the legal community can learn from the NFL's struggles with DEI and the so-called "Rooney Rule" that has been in the news.
Call for 2023 Conference Speakers
NALA is already looking for speakers for the 2023 NALA Conference & Expo in Boston, MA!
We are now accepting proposals for speakers for the nation's largest paralegal conference on July 12-14, 2023 in Boston, Massachusetts. We need presenters for two types of sessions – Feature and CP Review.
To view the full list of topics and make sure you are eligible, click here.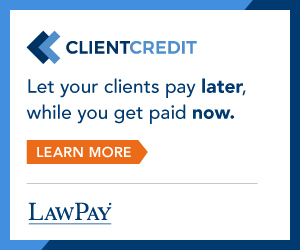 CP Examinees
For all those candidates who have passed the Knowledge Exam but have not yet taken their Skills Exam, the next window to test is July! You can schedule your exam at https://test-takers.psiexams.com/nala. Be sure to confirm that your Skills Exam authorization to test is not expired.
Our Partner Testing option (testing at your school, place of employment, or military base) is currently unavailable. We expect it to be available by fall. All Knowledge testing will be administered at PSI Onsite facilities or PSI Remote Proctoring. The Skills testing is only administered at PSI Onsite facilities. We apologize for any inconvenience.
Certification
Thank you for participating in the NALA 2022 Job Analysis Survey. Your feedback is valuable to the Certification Program! The results are expected to be released in a few months.
June certificants! Enter your 50 hours of CLE, including five hours of legal ethics, and not more than 10 hours non-substantive areas so that you can recertify before 6/30/2022! Here is the PDF Recertification form that you may email to cle@nala.org or click here to recertify online!
Tip: When you complete a course with NALA, it will automatically be added to your transcript. You will find the digital copies of your certificates in your education account!
Phenomenal Paralegal - Face Masks!

These custom reusable face masks are engineered with a replaceable filter system. Masks include adjustable ear straps and are molded to fit around the nose and chin for better comfort and breathing. With our popular "Phenomenal Paralegal" messaging, this is the perfect way to stay safe while displaying your paralegal pride during these uncertain times. Available in sizes Small and Large.


$19.50 + Shipping
As a NALA member, you receive exclusive local and national discounts on hundreds of products and services.
To access these deals, go to the NALA homepage and click Login in the upper right hand corner, then go to
the Affinity Discounts page on our website.
ODP Rebrand
Your NALA Office Depot® Member Benefits Program, previously Office Depot Business Solutions Division, has been rebranded to ODP Business Solutions™. Now a B2B-focused company serving small, medium and enterprise level companies like yours. You will receive savings of up to 75% on the Best Value List of preferred products with free next-business-day delivery* or in-store and curbside pickup.** To continue to receive your member discounts, you will need to re-enroll or register for an account through our dedicated ODP site.
*Free Delivery: Minimum purchase required after discounts and before taxes. Orders outside our local delivery area and most furniture, oversized, bulk items, cases of bottled water and other beverages and special-order items do not qualify. Non-qualifying orders incur a delivery charge (minimum charge of $9.99). Many orders can be delivered next business day (between 8:30 AM and 5:00 PM) if placed online or via phone by 3:00 PM or via fax by 1:00 PM, local time (In most locations). Other restrictions apply. **Curbside pickup is available in most stores, subject to state and local regulations. Orders must be placed 1 hour before store closing. See odpbusiness.com, call 888.2.OFFICE or ask your Account Manager for details.