| | |
| --- | --- |
| May 7, 2021 | In This Issue |
| INDUSTRY HIGHLIGHTS | |
| MCAM IN ACTION | |
| MEMBERS CONNECTING | |
| MEMBERSHIP ADVANTAGE | |
| INDUSTRY IN FOCUS | |
Julien Lafleche was elected as MCAM's 2021-23 president at the 2021 AGM.
With over 25 years' experience, Julien's passion for the industry began at a young age: He began as a high school student working summers as a labourer in the heavy construction sector and by the age of 23, attained his red seal as a journeyman steamfitter. In his current role as president and CEO, Julien regularly relies on his hands-on field experience in his everyday decision making. As his role has grown and evolved, his focus has shifted to providing strong corporate leadership as he oversees DMS, NME, AJP and CQI. From Julien's experiences in sport as a player and coach, working on the tools, holding the role as foreman and now as a president and CEO at DMS Industrial Constructors and as well as MCAM president, one thing holds true: He believes that strong leadership is the foundation for success in any arena.
Full details in the AGM recap
here.
Ottawa – A sustained period of industry expansion in Manitoba concluded in 2020 and could
signal the beginning of a decade of relatively flat employment growth.

The latest labour market data released by BuildForce Canada suggests that declines in
major project requirements, alongside lower anticipated levels of institutional building and
new-home construction, could limit employment growth for much of the decade. Modest
growth in road, highway, and bridge construction, industrial buildings, and other infrastructure
projects is expected to partially offset these declines. By 2030, industry employment will be
marginally lower, reduced by approximately one per cent from 2020 levels.
Manitoba's construction market weakened in 2020 due to the broad economic
impacts of COVID-19 and lower requirements at Manitoba Hydro's Keeyask dam
project. The decline marks the end of enduring expansion that has outlasted
many other provinces.

Declines in major-project requirements, alongside lower anticipated levels of
institutional building and new-home construction are expected to limit employment
growth for much of the decade. Modest growth in road, highway, and bridge
construction, industrial buildings, and other infrastructure projects will partially
offset these declines, with industry employment declining by less than one per cent
from 2020 levels by the end of the decade.

Although overall employment is expected to see little change over the next
10 years, industry must remain focused on hiring, training and retaining workers
to replace 8,000 workers, or nearly 20 per cent of the current labour force, expected to
retire by 2030. Manitoba's younger population should help to meet hiring needs,
assuming industry can attract its historical share of new entrants to the
labour force from the local population.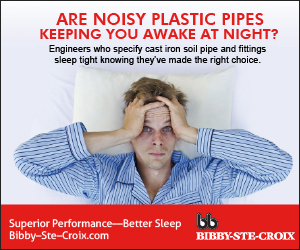 April was Education Month at MCAM and it featured virtual workshops to prepare members' staff for increasing roles of responsibility and critical workplace skills. Course materials were couriered to every student prior to each workshop. The packages also included happy hour items, such as beverages and snacks, to enjoy during the sponsored virtual networking hours.
The committee re-engaged the concept of the Building Capacity from Within workshops, a series preparing staff for the next steps within their career in 2021. Working with professor Tim Wentz, the workshops were developed specifically to meet the needs of MCAM contractors. Through the work of the committee and professor Wentz, three workshops were developed: Identifying the Foremen of Tomorrow, Developing Foremen into Project Managers, and Growing PMs into Senior Leadership. Registration exceeded expectations. Jordan Rodger of NRG Management said, "Tim Wentz has a wealth of knowledge, and it was nice hearing from someone with a lifetime of experience owning and operating a mechanical contracting business."
The deadline to submit applications for the Marc Lynch Scholarship Award has been extended to May 20.
The Marc Lynch Scholarship Award is a legacy in honour of Marc Lynch of Randall Plumbing & Heating Ltd. Marc passed away Jan. 5, 2016. He was a quiet strength behind the Mechanical Contractors Association of Manitoba. He had a vision of what MCAM should be and passionately communicated his vision to the staff and board of directors. The association carries out his vision of excellence in the industry.
The Marc Lynch Scholarship is intended for MCAM member companies' staff and families pursuing their first year of a post-secondary program.
Applications are assessed based on criteria reflecting the values of Marc, including:
• Leadership
• Community involvement
• Education
• Vision and goals

Pioneer nominations are now open!
An MCAM Pioneer is person who has made a significant contribution to the mechanical industry by demonstrating actions characteristic of a Pioneer; innovator, inventor, forerunner, developer or creator. This contribution may have been in the form of service to the association through strategic planning and volunteering or ideas and/or actions directly impacting the functioning of the industry through activities such as driving legislation, mentorship and innovative change.

CRITERIA:
1. Retired
2. Employee or owner of MCAM member company
3. Contractor, associate or affiliate member company
DEADLINE: Friday, June 25, 2021
MCAM's annual AGM took place virtually due to the current COVID-19 restrictions on April 21. Our 2020 president Roger Phaneuf was on site at MCAM's boardroom and educational centre while more than 25 members, including board directors, contractor members and associates, logged in smoothly.
The MCAM Next Gen Committee's Thirsty Thursdays virtual happy hours are in full swing! Thirsty Thursdays take place on the last Thursday of each month and are a casual virtual Zoom happy hour to meet up, network and take part in conversations with the mechanical industry's future leaders.
For more information on how to get involved, contact Illyssa Dzama at
illyssa@mcamb.ca
.
MCAM is pleased to announce that the dedicated Golf Committee is already in planning mode for the upcoming tournament on August 12. Sponsors have responded with enthusiasm and are anticipating record registration and sponsor participation.
Special thanks to 2021 Golf Committee Members:
Eric Henstridge (Chair)
Ilona Rondeau
Trent Pestrak
Ryan Baker
Rob Thain
Ryan Baker
Mark Vanderwey
Murray Adam
Nolan Shortridge
Cale David
Cory Ball
Brett Coey
Rosy Mcnabb
Contact Illyssa Dzama at
illyssa@mcamb.ca
for more information on how to get involved! Mark your calendars; registration opens June 1.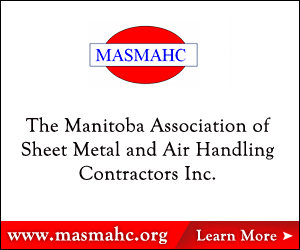 Increasing value of MCAM membership is a top priority of MCAM. The board of directors believes supporting local businesses and offering membership premium discounts and preferred rates is another great reason to be an MCAM member!
MCAM welcomes Presision Sanitizer, joining the list of companies in the Membership Advantage Program.

About Precision Sanitizer:
Rid yourself of any harmful germs or bacteria when you use Precision Gel Hand Sanitizer, a sanitizer that protects your hands and keeps you and others around you clean.

When other sanitizers only have 60 to 70 per cent alcohol content, Precision Gel Hand Sanitizer has 73 per cent alcohol, which kills harmful bacteria and germs. It is completely safe to use, so stay clean by applying frequently and thoroughly. Precision Gel Hand Sanitizer is the perfect self-care product to have at home, school or the workplace to ensure that everyone is germ-free and safe.
Dear Wayne,
I am concerned my staff and I are losing touch with my fellow associates and colleagues in the mechanical contracting industry due to the pandemic. I miss the MCAM networking opportunities we typically participate in. What is your advice on how to get "out there" safely?
Sincerely,
Missing Networking
Dear Missing Networking,

The pandemic certainly has left everyone feeling a bit disconnected. Our business is a
PEOPLE BUSINESS. We recognize the void the pandemic has created for everyone. MCAM
has done an excellent job in keeping members connected during this trying time. One of
the ways you can network safely is through event sponsorship. For example, opportunities
currently in the pipeline are the annual golf tournament and Thirsty Thursdays. By sponsoring
these events and attending, your business can increase brand awareness as well as connect
with clients face to face safely on the golf course or on screen. MCAM's Next Gen Advisory
Council adapted to the restrictions and are hosting monthly Thirsty Thursday virtual happy
hours monthly. They gather virtually to share a beverage and listen to a guest speaker share
their knowledge. The sponsor of the day starts off the conversation with a thought-provoking
question and the conversation carries from there.

Whether it is staff or yourself, getting involved in programs, such as the Marc Lynch Scholarship,
Pioneer Nominations, Holiday Hamper, and Lunch and Learns, is an effective way to remain
connected and seen in the industry.

I do hope my advice steers you in the right direction and that it will not be long before we can spend
time together in person, enjoying great food safely in the spectacular settings Winnipeg has
to offer.
Click here
or the button below to stay up to date with the latest networking opportunities! I am feeling
optimistic!
Regards,
Wise Wayne
MCAM is seeking attendee feedback of the 2021 AGM. Please take a few short minutes to complete the survey. Now is your opportunity to have your voice heard!
All those who complete the survey will be entered in a draw to win a Google Mini!
On Monday, April 19, 2021, Deputy Prime Minister and Finance Minister Chrystia Freeland released the federal government's long anticipated budget, entitled "Budget 2021 - A Recovery Plan for Jobs, Growth, and Resilience." The first federal budget in more than two years mapped out the federal government's roadmap to Canada's economic recovery post-crisis and the plan to rebuild a greener economy in the future.
As was expected, the budget largely attempts to balance the need to provide ongoing supports as the pandemic continues, while laying the groundwork for an economic rebound post-pandemic. In terms of a fiscal update, the deficit from last year came in at $354 billion, which was lower than the anticipated $400 billion projected in the Fall Economic Statement.
For the mechanical contracting sector, there were several proposed programs outlined in the budget that align with some of the recommendations MCA Canada has provided the federal government over the past year. While these proposed programs will need to be passed in the legislature before they are implemented, MCA Canada continues to engage with various government departments to discuss implementation and any gaps that may need to be addressed to ensure these programs are most effective for industry.