| | |
| --- | --- |
| April 2020 | In This Issue |
| INDUSTRY HIGHLIGHTS | |
| MCAM IN ACTION | |
| MEMBERS CONNECTING | |
| MEMBERSHIP ADVANTAGE | |
| INDUSTRY INNOVATION & ASSISTANCE | |
| INDUSTRY IN FOCUS | |
As information, the House of Commons Standing Committee on Finance has released their prebudget recommendations for Budget 2020. The full report and recommendations are available online.
Today's challenging market conditions have had a direct impact on the real estate and construction industry.
Market trends are changing as baby boomers retire and millennials continue to rent for longer than previous generations.
The cost of land has skyrocketed and the economic growth outlook has become uncertain.
John Kiernan, Director of Planning, Property and Development shared an update on PP&D organizational improvement plans. Over the past six months, this Department has been actively engaged in moving forward on the action items that were presented to Council in September 2019 regarding improvements on how to deliver services to customers.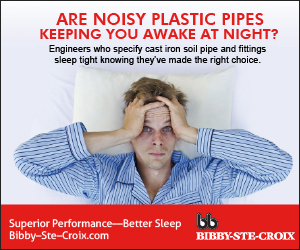 Marc Lynch was a quiet strength behind the Mechanical Contractors Association of Manitoba. He had a vision of what the association should be and passionately communicated his vision to the staff and the Board of Directors. The Association intends to carry out his vision of excellence in the industry.
The selected recipients for the $1,000 scholarship were Erik Hunter Barrett and Erik Sigurdson.
Due to the COVID-19 Pandemic, MCAM must cancel this annual event. But don't worry, it will be rescheduled for 2021. In the meantime, MCAM has collaborated with Western Regional Partners and MCAC to provide and support a webinar series concerning Pandemic related topics.
The MCAM website is updated regularly and all future events will be posted here.
The Second Annual Next Gen Ice Fishing Derby was once again a big hit with the mechanical contracting and engineering community!
Due to the COVID-19 pandemic, MCAM is recheduling the highly anticipated annual President's Ball to May 7, 2021 at the Victoria Inn.
On April 22, MCAM's Board of Directors had their monthly Board Meeting using a tool called Zoom, it's all the rage! With the physical-distancing measures that are enforced this was the only way they could connect.
A roundtable discussion generated a deep dialogue pinpointing which areas and departments in each of their businesses are being affected by The COVID-19 pandemic.
MCAM encourages their members to voice each of their concerns and is researching more tech-savvy ways to collect this information.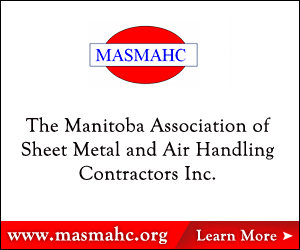 Increasing the value of MCAM membership is a top priority of MCAM. The Board
of Directors believes supporting local businesses and offering membership
premium discounts and preferred rates is another great reason to be an
MCAM Member.
MCAM is excited that Associate Member Tom Beggs Agencies (TBA) has launched a new look on their website.
TBA is a manufacturer's representative specializing in a number of plumbing and heating products. They offer a variety of high efficiency and water conservation products. All of their product lines are available through local plumbing wholesalers in the Manitoba and North Western Ontario Market.
From Impacts & Planning to Upcoming Webinars, MCAM members can be first to find these resources from the Membership Updates that are sent weekly and directly to their inbox from Executive Director Ramona Coey .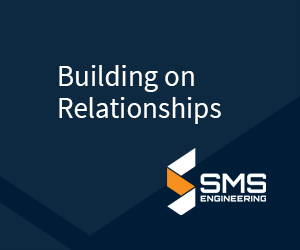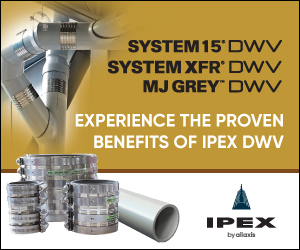 The impact of the coronavirus (COVID-19) is being felt by all businesses around the world.
Cashflow, staffing, access to government programs? Please complete the MCAM Survey, to help serve you better. Respondents will remain anonymous.
By completing this survey, MCAM will better understand how to help best position your business to be more resilient during this challenging time.
MCAM, Manitoba Building Trades and CLRAM have collaborated with OHS Global — leading infection control experts in the industrial environment, to create a safety guide for the Manitoba construction industry. The guide offers contractors tools to ensure a safe work environment during the pandemic. Providing leadership, safety and confidence in the Manitoba construction industry for all Manitobans was the goal of this collaborative project. The press release and document were issued with additional endorsement from the Construction Association of Rural Manitoba, Manitoba Association of Sheet Metal and Air Handling Contractors, Manitoba Insulation Contractors Association, Roofing Contractors Association of Manitoba, Testing and Air Balancing Association and the Manitoba Masonry Contractors Association.
Construction Industry Leaders Announce Enhanced Safety Guidelines Amidst Continuing Uncertainty
WINNIPEG – Manitoba's industrialized construction industry (ICI) and mechanical industry employers have partnered with Manitoba's largest skilled trades and construction labour supplier to enhance previously announced COVID-19 guidelines. The collaborating group of Construction Labour Relations Association of Manitoba (CLRAM), the Mechanical Contractors Association of Manitoba (MCAM), and Manitoba Building Trades (MBT) have partnered with OHS Global Risk Solutions LTD, leading infection control experts in the industrial environment. The collaborating partners are encouraging all segments of the construction industry to adopt the guideline as the new standard. "We are collectively taking measures to protect our frontline construction workers by developing safety guidelines that ensure contractors continue to operate safely while allowing business continuity," said Peter Wightman, Director, CLRAM. "We encourage the whole of Manitoba's construction industry to join us in adopting these guidelines as a new standard to stop the spread of COVID-19"
This is an enhancement of MBT and CLRAM's previous guidelines released March 31. The document outlines industry specific and public health guidelines, including administration of workplace hygiene, the provision of PPE equipment and pre and post worksite cleaning procedures. Worksites that do not provide these amenities or do not follow applicable guidelines could be deemed unsafe and workers may exercise their right to refuse work in accordance with the Workplace Health and Safety Act.
"The safety of our workers is paramount during this difficult time," said Sudhir Sandhu, Chief Executive Office for MBT. "Workers and their families should feel confident that employers are taking measures to protect them." "Providing leadership, safety and confidence in the Manitoba Construction Industry for all Manitobans was the goal of this collaborative project," added Ramona Coey, Executive Director of MCAM
A full copy of "Manitoba Construction Industry SARS-CoV-2/COVID-19 Safety Guidance Document" is available here:
In consultation with the Executive Committee, National Director and WCA representative, this letter was sent to the Premier.
Dear Wayne,
I am a small business owner for a family owned plumbing company. We are feeling the effects of this COVID-19 pandemic and very worried that we cannot afford to keep what little staff we have employed with us. I want to provide them with credible information in regards to their futures (and mine) and any compensation they would be entitled to. Can you please share information that I can use to help them feel assured that their futures are safe and that together in time, things will hopefully get back to normal?

Sincerely,
Worried
Dear Worried,
You are not alone and know that you are doing a good job. I am confident that things will eventually get back to normal.
If you do have to let staff go, the Canadian Emergency Response Benefit (CERB) supports Canadians by providing financial support to employed and self-employed Canadians who are directly affected by COVID-19. It provides a payment of $2,000 for a four-week period (the same as $500 a week) for up to 16 weeks. After applying, payment should arrive in three business days if signed up for direct deposit. If not, it should arrive it in about 10 business days.
This is a challenging time for everyone and I am glad you reached out. In most workplaces, this is not business as usual, so don't get down on yourself if you're having trouble working as effectively as you once did. There is no one right way to manage your mental health through this pandemic.
It is important for all of us to acknowledge these feelings and the disruptions caused by COVID-19 to our personal and working lives. Engaging in an open dialogue about our emotional well-being with family members, friends and colleagues can help to improve and maintain our mental health in uncertain times. Remember, you are not alone. Together, we will get through this.

Here for you,
Wise Wayne