Join us in-person or live-stream, June 11-12, 2021, at the 2021 FEWA National Conference. The 2021 FEWA National Conference will feature a faculty of numerous outstanding speakers including active trial attorneys from Texas, California and Illinois. Both interactive online and in-person program attendance experiences are available.
FEWA Member, Robert A. Iezzi, PhD, founder of RAI Technical Solutions®, Inc, shares his thoughts and evidence-based research on paint coating failures in this issue's Member Editorial Corner. Robert A. Iezzi, PhD, has over 40 years of R&D experience in paint, metal coatings, pretreatments, corrosion, and more. As the founder of RAI Technical Solutions®, Inc., he has created a technology company that provides expert witness and consulting services on paint coatings, metal coatings, corrosion, surface preparation/chemical pretreatments for metals and plastics prior to painting, and plastics.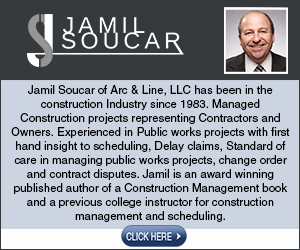 FEWA member, Barbara Blades-Lines, has been involved in appraising Colonial to Contemporary furniture, silver, glass, ceramics, maps, and paintings as well as promoting emerging artists, public art and art education. A native Houstonian, Barbara graduated from the University of Texas and completed postgraduate studies with Christie's Education in London. Pursuing a career as an independent appraiser, Barbara founded Blades Appraisal Services, in 1994 in Houston, Texas. After moving to Bermuda in 1996, she continued her practice there until 2012, when she returned to Houston and joined MKG Art Management's appraisal department. Read more about Barbara below.
Deposition is a vital pretrial step where opposing parties are trying to gather as much information as possible from a proffered witness. As an expert participating in deposition, you will be asked about your written expert report, presented opinions, and methodologies. Deposition is also where opposing counsel may attempt to discredit your credibility or undermine your report ahead of trial testimony.
Creativity and innovation go hand in hand. Creativity unleashes the potential of the mind to conceive new ideas. Innovation is the work required to make that idea viable. Often innovation involves introducing change into relatively stable systems. So first you come up with a great idea. And then you take it to market. We are in an unprecedented time. To withstand new market demands and crushing losses, nearly every industry is having to reinvent.
2:30 PM–4:00 PM (PST)
Northern California
4:00 PM–5:30 PM (MST)
Arizona
June 11-12, 2021
8:00 AM–5:00 PM (CST)