Due to the hazardous weather predicted for this weekend in Southeast Texas, FEWA leadership has come to the difficult decision of postponing the 2020 FEWA National Conference to a safer time. The conference, now scheduled for September 18-19, 2020, will continue to take place in-person or live stream at the Texas Justice Center in Bellaire, Texas.

We apologize for any inconvenience this may have caused. Our top priority continues to be the safety of attendees, speakers, and venue staff. If you have any questions, please reach out to info@forensic.org.
As a benefit of membership, all FEWA members are included in the FEWA Online Directory. The Online Directory is an invaluable marketing tool to increase visibility to members of the legal community who are seeking experts. Recent improvements include improved SEO (search engine optimization) and results from browser searches so members appear among the top results on a page.

If you are interested in adding additional benefits to your online profile like a 250-word biography, your CV or resume, links to publications, a company logo, and/or a link to a marketing video, please visit our website or contact the office at info@forensic.org and a staff member will be happy to assist you.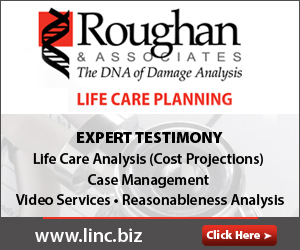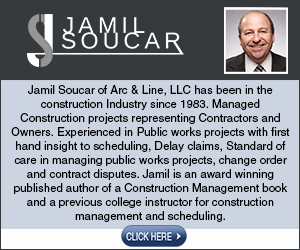 FEWA's Arizona Chapter President, Bradford Taft, has over 35 years of experience in the recruiting, outplacement, career transition, and organizational development fields. He has provided expert consulting, reports, and/or testimony in over 100 cases involving wrongful termination, divorce, personal injury, wrongful death, workers compensation, and immigration. Brad is also the Chief Career Strategist of Taft Career Group, a career management consulting firm that supports individuals in planning and implementing effective job search campaigns. Read more about Brad below.
6:00 pm – 7:30 pm (CT)      
Dallas 
September 18-19, 2020 
FEWA 2020 National Conference    
National 
1:00 pm – 2:00 pm (CT)     
Arizona        
5:00 pm – 8:00 pm (CT)         
Dallas
1:00 pm – 2:00 pm (CT)
Arizona
Unlike other testifying experts in litigation, hybrid witnesses give both fact and opinion testimony based on their first-hand knowledge of relevant facts as well as their training and experience in a particular field. Hybrid witnesses can be invaluable in bolstering a party's case, but they are subject to certain limitations and their use can raise unique legal and tactical issues. Before designating an individual as a hybrid witness, or challenging an opposing party's hybrid witness, counsel must understand the parameters of hybrid witness testimony and the implications of using hybrid witnesses at each phase of a litigation.
Many professionals with tons of industry experience have thought about generating extra income by consulting on legal cases. You hear about a case and think, "I could have been the expert explaining that to the jury." But like many, you may dismiss the idea, thinking it would be challenging to balance the extra work with your full-time job and other commitments. Besides, you don't even know where to start or how you'd find out about expert witness opportunities, right? With just a couple of tips, you'll see it can all be balanced and happen with a few swift moves.