The FEWA National Conference, April 17-18 at the South Texas College of Law Houston is shaping up to be our best yet. The two-day conference will feature a wide range of dynamic sessions, designed with you in mind. It's a conference for experts and attorneys, presented by experts and attorneys. Experts, forensic consultants, attorneys, paralegals, appraisers, and other legal professionals of all specialties and experience levels will benefit. Learn more and register on the conference website.

Leading up to the conference FEWA will feature conference speakers in future Newsletters. We're excited to kick off with highlighting one of our conference speakers, Ms. Stephanie Harp. Stephanie will present, "How Attorneys Get You Off Your Game" on April 18 at 11:00 am CT.
Join FEWA April 17-18 in Houston for a unique two-day learning and networking experience at the 2020 National Conference. Be sure to register by March 1 to save $50 on registration!

Attorneys, legal professionals, and expert witnesses gather annually for the FEWA National Conference - the Conference for Experts in all fields and of all experience levels. 

We will be featuring a faculty of 18 outstanding speakers including Chief Justice Nathan Hecht, nationally renowned attorney Chip Babcock, and United States District Judge, David Hittner.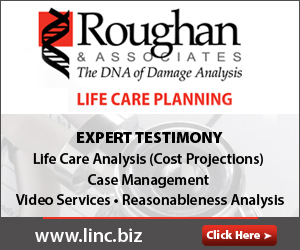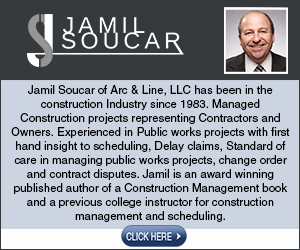 With over 39 years' experience; Joseph A Perry P.E. is both a licensed Professional Electrical Engineer in California and Hawaii, and an Electrical Contractor in California. His multiple licenses require design, installation experience, and extensive knowledge of the National Electrical Code and construction. This practical foundation of electrical knowledge was primarily gained through working in the Electrical Trade and owning/operating a Design Build Electrical Contracting business. Joseph's hands on background in electrical design, project management, cost estimating, and field construction work, gives him a unique perspective that few engineers have. Read more about Joseph below.
As of 2019, millennials (those born between 1981-1996), have become the largest adult population group in the United States, totaling 73 million people. But what does this mean for juries?
The global Environmental Forensics Expert Witness Service market has been garnering remarkable momentum in the recent years. The steadily escalating demand due to improving purchasing power is projected to bode well for the global market.
You may already know how CPAs can help businesses uncover and prevent fraud. But what about when a fraud incident leads to civil litigation? An experienced CPA can help your legal team collect and summarize complex financial documents and reconstruct lost or stolen records. CPAs can also serve as expert witnesses in court.
6:00 pm – 8:30 pm (PT ) 
Northern California  
5:00 pm – 8:00 pm (CT)  
Dallas
5:30 PM – 7:45 PM (MT)
Arizona

6:00 pm – 9:00 pm (PT) 
Orange County
5:00 PM – 8:30 PM (PT)
Northern California
6:00 pm – 9:00 pm (PT) 
Orange County
6:00 pm – 9:00 pm (PT)
Orange County
April 17-18, 2020     
FEWA 2020 National Conference    
National 
When an attorney retains the services of an expert, the two parties enter into an agreement, namely, that the expert will testify on behalf of the party, or work on the case in other capacities (such as a consultant). In substantive aspects, expert witnesses differ from other witnesses in that they are experts qualified "by knowledge, skill, experience, training, or education," as defined under Rule 702 of the Federal Rules of Evidence.