If you haven't already, log in to your account on the FEWA website to submit your 2020 membership dues, update your Find an Expert directory listing information, or purchase new listing categories. You may also want to consider updating your profile picture or purchasing an Enhanced Listing ($100).  

The deadline to renew is December 31, 2019, but don't delay. Thank you for your continued membership and support and we look forward to serving you in the year to come.   

For renewal questions, contact FEWA at info@forensic.org or by calling 312-981-6780 (weekdays, 9:00 am – 5:00 pm Central Time).
Join FEWA for an installment of the FEWA Virtual Academy series on Wednesday, December 18 at 1:00 pm PT! The program, Using Methodology to Tell Your Client's Story, will be presented by FEWA Member, Jeff Hunt. 

The Forensic Expert Witness Association offers webinars specifically tailored to the continuing education of expert witnesses. The FEWA Webinar series are free for all FEWA members and offered at the low price of $30 for non-members. The webinars are created to fit within the CFLC Core Program.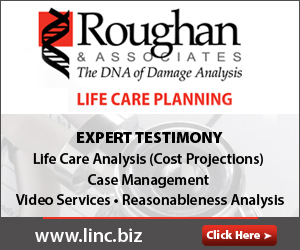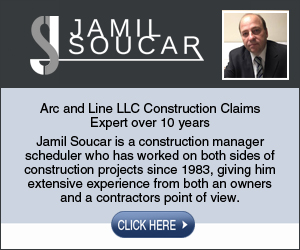 Bradley Plank, PE is one of FEWA's newest members and has joined the Dallas chapter. Mr. Plank has testified in a wide variety of matters including personal injury and property damage, in both state and federal court, and his testimony has never been excluded as an expert witness. His experience includes more than 30 years in manufacturing in the metals processing industries, over 25 years performing failure analyses, and 25+ years investigating claims for insurance firms and attorneys. To learn more about Bradley, visit his FEWA profile. Please join us in welcoming Bradley to FEWA!  
Join the Forensic Expert Witness Association April 17-18, in Houston for a unique two-day learning and networking experience at the 2020 National Conference!

Attorneys, legal professionals, and expert witnesses gather annually for the Forensic Expert Witness Association (FEWA) National Conference - the Conference for Experts in all fields and of all experience levels.  

We will be featuring a faculty of 18 outstanding speakers including Chief Justice Nathan Hecht, nationally renowned attorney Chip Babcock, and United States District Judge, David Hittner.
More than six years after a car crash killed five people in South Florida, the case could become a test for how courts apply a controversial standard for expert-witness testimony.
Learn more about how Amber Cramer sued Bay Area Credit Service and certain other defendants for violating the Fair Credit Reporting Act (FCRA). Se ehow she relied on two expert witnesses to prove the violations. And how the U.S. District Court for the Eastern District of Missouri decided that, subject to certain limitations, the experts should be allowed to testify.
An expert witness shares a story loosely based on one of his first cases. Lessons he learned could help hospitality professionals and hospitality companies in preparing their own operations, safety, and liability management strategies.
Tips to help better your mental and physical health. Some of the strategies are broader, and some are relatively specific, but all are helpful as the new year approaches.
11:30 am - 1:00 pm (CT)
Houston
1:00 pm - 2:00 pm (PT)
National
5:30 pm - 7:45 pm (MT)
Arizona
5:30 pm – 8:00 pm (PT)
Orange County  
5:30 PM – 8:00 PM (CT)
Dallas
April 17-18, 2020
National