Log in to your account on the FEWA website to submit your 2020 membership dues, update your Find an Expert directory listing information, or purchase new listing categories. You may also want to consider updating your profile picture or purchasing an Enhanced Listing ($100).

The deadline to renew is December 31, 2019, but don't delay.  Thank you for your continued membership and support and we look forward to serving you in the year to come. 

For renewal questions, contact FEWA at info@forensic.org or by calling (312) 981.6780 (weekdays, 9:00am – 5:00pm Central Time).
Join FEWA for an installment of the FEWA Virtual Academy series on Wednesday, December 18 at 1:00 pm PT! The program, Using Methodology to Tell Your Client's Story, will be presented by FEWA Member, Jeff Hunt.

The Forensic Expert Witness Association offers webinars specifically tailored to the continuing education of expert witnesses. The FEWA Webinar series are free for all FEWA members and offered at the low price of $30 for non-members. The webinars are created to fit within the CFLC Core Program.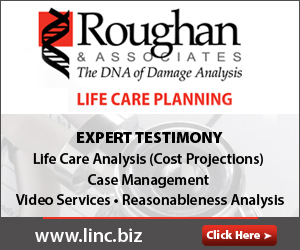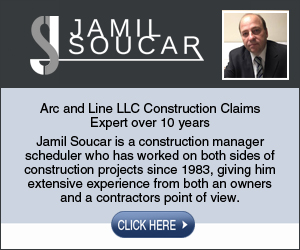 Arthur Sarkisian is one of FEWA's newest members and has joined the Los Angeles chapter. Dr. Sarkisian is the founder and treating clinician at AC&CS in Glendale, CA. Arthur specializes in Cognitive Behavior Therapy (CBT), Concussion Evaluation, Pre-Trial Evaluation, Phsycoanalysis, Group Therapy, Individual Therapy, and services for those in DCFS Court (Child Protective services). Arthur has over 10 years of experience in deposition for personal injury related castes. To learn more about Arthur, visit his FEWA profile. Please join us in welcoming Arthur to FEWA!
Join the Forensic Expert Witness Association in Houston for the 2020 National Conference! April 17-18, 2020.

Attorneys, legal professionals, and expert witnesses gather annually for the Forensic Expert Witness Association (FEWA) National Conference - the Conference for Experts in all fields and of all experience levels.

We will be featuring a faculty of 18 outstanding speakers including Chief Justice Nathan Hecht, nationally renowned attorney Chip Babcock, and United States District Judge, David Hittner.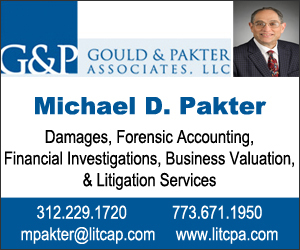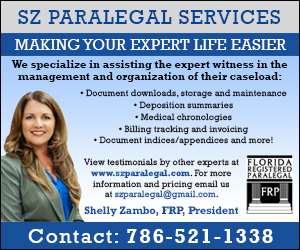 When admitting expert testimony, there are certain factors that the courts analyze depending upon the governing evidentiary standard. Currently, the states are split, to various degrees, between the two major competing standards: Frye v. United States, 293 F. 1013 (D.C. Cir. 1923), and Daubert v. Merrell Dow Pharmaceuticals, Inc., 509 U.S. 579 (1993).
For decades, Bruce Bagley has been regarded as a leading expert on organized crime in Latin America, particularly on money laundering. Now, the University of Miami professor is in trouble for the way he may have applied that knowledge.
11:30 am - 1:00 pm (CT)
Houston
1:00 pm - 2:00 pm (PT)
National
6:00 pm - 8:00 pm (MT)
Arizona
Program details will be available soon.
Orange County
Program details will be available soon.
April 17-18, 2020
National