With the Annual Conference cancelled for 2020, USSD would like to take this opportunity to thank Robert Cannon (Schnabel Engineering) for his service on the Board of Directors from 2015-2020. In addition to his board service, Robert led the efforts in organizing The Challenges of Dams in Cold Climates Workshop in 2017.
Having been a USSD member for almost 30-years, we look forward to Robert's continued involvement. Since we can't say thank you in person, we'll wait until we're all together in 2021 in Charleston to thank him appropriately.
Finishing touches are being added to the 2020 Strategic Plan update. It is meant to build on the successes of the 2014-2018 Strategic Plan and help steer USSD to the next level.
While the intent was to hold an Ask the Board Town Hall meeting during the conference, we will be scheduling several webinars for members to provide feedback on the strategies surrounding the plan in the coming weeks.
USSD's Monitoring of Dams and Their Foundations Committee released a White Paper titled
Dam Safety Monitoring Training for Dam Operating Personnel. It is the latest in a series of papers developed by the committee and addresses important topics with respect to the development and successful implementation of dam safety monitoring programs.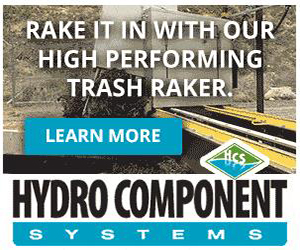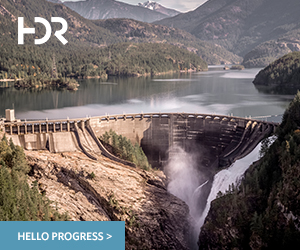 As the nation and the world continues to fight against COVID-19— the Cybersecurity and Infrastructure Security Agency (CISA) continues to monitor how the crisis is affecting the American public on the cybersecurity and infrastructure security front.

On April 8, CISA and United Kingdom's National Cyber Security Centre (NCSC) issued an activity alert titled, COVID-19 Exploited by Malicious Cyber Actors. This joint alert seeks to address the growing use of COVID-19-related themes by malicious cyber actors.
CISA and NCSC see the surge of reporting about malicious cyber activity using COVID-19 to prey on people's goodwill, curiosity and concern, and exploit organizations that establish remote work options. Specifically, this alert discusses the exploitation of virtual private networks, phishing email and text messages about COVID-19, and websites deceptively advertised as COVID-19 sites
Public private partnerships (P3s) are a tool that can accelerate delivery by providing significant upfront funding, leveraging appropriations while optimizing local participation, and promoting risk sharing in project delivery. Utilizing P3s can streamline delivery, share risk, and provide significant life-cycle cost savings. The Assistant Secretary of the Army for Civil Works has directed USACE to establish a P3 pilot program with the goal of demonstrating the viability of new delivery methods that significantly reduce the cost and duration of project delivery.
The Kleinschmidt Group generously donated $1,000 to the STEM School-Highlands Ranch as part of the 2020 conference. Despite the conference being cancelled, Kleinschmidt's Foundation instructed USSD to forward the donation to the STEM recipient.
Anil Chopra announced the publishing of his new book Earthquake Engineering for Concrete Dams
Analysis, Design, and Evaluation (www.wiley.com). Earthquake analysis and design of concrete dams has progressed from static force methods based on seismic coefficients to modern procedures that are based on the dynamics of dam–water–foundation systems. Earthquake Engineering for Concrete Dams offers a comprehensive, integrated view of this progress over the last fifty years.
The Fall Workshop Series is scheduled for Oct. 13-15, 2020 in Denver, CO. There are seven workshops to choose from, with many scheduled so that you can maximize your travel to attend multiple workshops.
Register for two or more and receive 10 percent off paid registration.
The Call for Papers will open on April 27, 2020.
South Carolina has seen numerous dam failures in the last several years, including several in Columbia and coastal areas from the 2015 historic flood and the failure of 25 dams from Hurricane Matthew in 2016.
The theme for the Conference will center around Safety, Security, and Emergency Response in the 21st Century. Next year's conference will also mark the 20th anniversary of 9/11. The Conference Technical Program Chair is Conrad Ginther of Black & Veatch.
27th Congress 89th Annual Meeting-Marseille
June 4-11,2021
Call for Abstracts open April 13, 2020 and due no later than May 25, 2020.
Abstracts presented for the Congress must be submitted through USSD as the U.S. National Committee of ICOLD and will be collected by the USSD ICOLD Congress Paper Committee.
Abstract submissions can be sent to
info@ussdams.org.
| | |
| --- | --- |
| | June 8-18, 2020 at the Denver Marriott West Hotel. |
| | |
| --- | --- |
| | Aug. 24-31, 2020 at the Denver West/Federal Center. |
| | |
| --- | --- |
| | Sept. 26-Oct. 1, 2020 in New Dehli, India. |
| | |
| --- | --- |
| | Seven workshop options to choose from on Oct. 13-15, 2020 in Denver, CO. Workshops will be half-day to three-day in duration, giving attendees the opportunity to maximize their travel time. Register for two or more workshops and receive 10 percent off registration. |
| | |
| --- | --- |
| | Oct. 24-29, 2020 in Winnipeg, Manitoba: Balancing Past Performance with Future Expectations. |