Attract cross-industry attention when you take part in the largest exhibition of products and services for the renewable and flexible energy industry. Meet leaders, decision makers and innovators from across the renewable energy space who will come together, with many seeking out the latest advances in the industry — with definite plans to buy.
Electricity Transformation Canada will create efficiencies for exhibitors and attendees alike, with everyone benefiting from opportunities to build beneficial partnerships across the industry. You can be confident knowing Electricity Transformation Canada is, without question, the premier renewable energy event to attend in 2020.
Source: CBC News, Image: iStock.com/andriano_cz

Plans for a $69 million solar + storage facility have been announced in Summerside, PEI. The facility, which begins construction in the spring, is expected to reduce the city's carbon dioxide emissions by 21,000 tonnes/year.
Source: CBC News, Image: The United Church of Canada

Woodlawn United Church in Darmouth, Nova Scotia ended the year with $131 in credits from Nova Scotia Power thanks to 140 solar panels installed (with one part shaped like a cross) on their roof.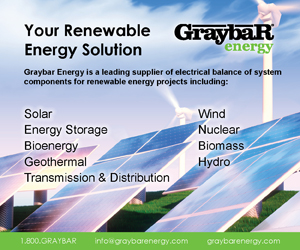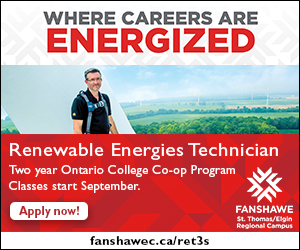 Source: CNN Business;Image: Cluster Solaire

Thirty-two panels connected to a battery have now come online, powering the small village of Id Mjahdi, Morrocco. Costing only $188,000 to build, the panels are a part of a project that worked to bring electricity to the villagers, who previously used candles as a light source at night and burned wood for heat and fuel. In addition to the panels, the villagers' homes were equipped with a refrigerator, a water heater and an oven, in addition to other electronics, which will be powered by the sun.
Source: Solar Power World

Visa announced ealier this month that it has reached its goal of switching to 100% renewable energy. The company set the goal back in 2018, with the intention of having it's global operations across 76 countries using clean energy by 2020.
| | |
| --- | --- |
| | Advanced Business Match Indigenous have announced their 2020 events, with the first in Saskatoon – ABM Indigenous: Prairies, Feb. 3 to 5 (and next in B.C., Alberta and Ontario). They connect Indigenous and non-Indigenous decision makers to create opportunities for success, using a powerful technology-facilitated forum where delegates interact online and then in person. Their events are an effective and mutually beneficial form of economic reconciliation, and Indigenous communities are particularly interested in solar energy as a form of sustainable development that increases their independence. Visit https://advancedbusinessmatch.com/abm-events/abm-prairies-2020/ to see who's already matching and to register. CanSIA members get a 10% discount on registration fees. |
Join Solar Alberta to learn about Albertan developments that are truly leading the energy transition.

Edmonton is home to some of Canada's most innovative buildings, architects and builders in Canada. New policies, technology and standards are making net zero energy buildings just a piece of the green building landscape.
| | |
| --- | --- |
| | CanSIA is excited to announce Electricity Transformation Canada, a unique new industry event in Toronto, ON, from CanSIA, CanWEA and Hannover Fairs (Canada)! ETC will explore opportunities and challenges for solar energy, wind energy, energy storage and other complementary technologies. |
CanSIA would like to welcome the following companies and organizations that have joined as Corporate and Supporter members:
- Catalyst Renewables Group
- Clean Foundation
- EVOLVsolar
- Freedom Energy Solar Experts Inc.
- Inferno Solar
- M.B. Eye Electrical Inc.
- Power East Electric
- Saint John Energy
- Thomex Energy
- Tradewinds Eco Energy Solutions
- Watts Up Solar Ltd.
- West Prince Solar Inc.
Image: iStock.com/RuslanDashinsky
Looking for a job in renewable energy? Check out the latest member employment opportunities posted on our site. CanSIA members can post job listings free of charge. To post a job on the CanSIA website, please send your employment opportunity in PDF format to info@cansia.ca.
As part of an effort to streamline our communications to you, CanSIA sends out a monthly Member Benefits and Services newsletter. This newsletter brings together member benefit announcements into one monthly communication where information can be more easily accessed. Please rest assured that, where valuable to our members, time-sensitive benefits will be communicated separately as urgent news.
Whether you're buying a solar system outright or entering a long term agreement with a solar company, This guide will help you learn the basics of solar energy, investigate important considerations for items such as home insurance, and identify what questions to ask their solar professionals.
Learn about the various solar options and help identify the right solutions for you and your energy needs!
The digital edition of this year's SOLutions magazine is now available! Click the link below to read it. Any CanSIA member in good standing who hasn't received a physical copy and would like one can email info@cansia.ca.