Over the summer, we received some incredible submissions for the #SolarSnap Photo Contest, each highlighting the unique ways Ontarians use solar power in their daily lives.


Last month we got to announce the winners, chosen by solar enthusiasts across Ontario!
Source: CBC News, Image: iStock.com/andriano_cz

A recently approved solar project in Vulcan County, Alberta is set to begin construction in 2020. Once complete, it will be the largest solar project in Canada and will generate around 800 million kWh annually, or enough to power 100,000 homes.
Source: Northern Ontario Business, Image: iStock.com/LoveSilhouette

The Giizis Energy Solar Storage Micro Grid is now running at Gull Bay First Nation (Kiashke Zaaging Anishinaabek) in northwestern Ontario. The project, containing over 1,000 panels and more than 80 battery modules, was co-developed by the First Nation and Ontario Power Generation. It will help reduce diesel use by up to 30%.
Source: Clean Energy Canada

Using 432 solar panels, Southbrook Vineyards in Niagara-on-the-Lake, Ontario, generates 80% of its electricity from the sun alone. The vineyard saves so much on electricity costs that it recouped its investment in the panels in less than a year.
Source: El País

A young shepherd in Spain has crowd-funded €7,200 to purchase solar equipment that will help make his farming and cheese-making production more eco-friendly.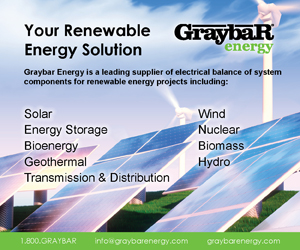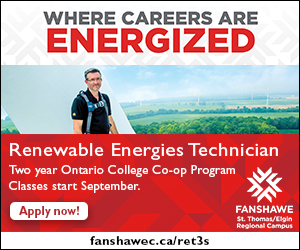 The Buildings Show, Dec 4 – 6, 2019, provides an unforgettable experience as North America's largest event for products, services, educational programming and professional networking for the design, construction and property management communities for the past 30 years.

New in 2019, the Show introduces Buildings Connect, a dynamic PropTech showcase directly impacting people, places, properties, portfolios, energy use and operational efficiencies. Explore technology innovations and connect with transformation influencers at Construct Canada and PM Expo in the South Building and HomeBuilder & Renovator Expo and World of Concrete Toronto Pavilion in the North Building.
CanSIA is excited to announce Electricity Transformation Canada, a unique new industry event in Toronto, ON, from CanSIA, CanWEA and Hannover Fairs (Canada)! ETC will explore opportunities and challenges for solar energy, wind energy, energy storage, and other complimentary technologies.

Want more information? Head to the Electricity Transformation Canada website and sign up to be the first to receive updates!
As part of an effort to streamline our communications to you, CanSIA sends out a monthly Member Benefits and Services newsletter. This newsletter brings together member benefit announcements into one monthly communication where information can be more easily accessed. Please rest assured that, where valuable to our members, time-sensitive benefits will be communicated separately as urgent news.
Image: iStock.com/RuslanDashinsky
Looking for a job in renewable energy? Check out the latest member employment opportunities posted on our site. CanSIA members can post job listings free of charge. To post a job on the CanSIA website, please send your employment opportunity in PDF format to info@cansia.ca.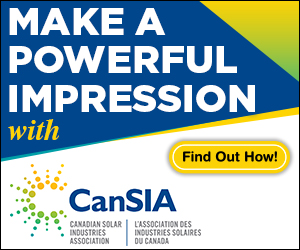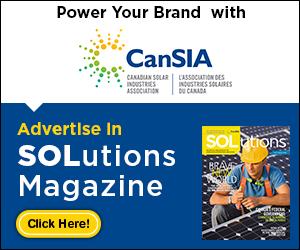 Whether you're buying a solar system outright or entering a long term agreement with a solar company, This guide will help you learn the basics of solar energy, investigate important considerations for items such as home insurance, and identify what questions to ask their solar professionals.
Learn about the various solar options and help identify the right solutions for you and your energy needs!