What was formerly the largest coal-fired power plant in North America is now generating energy from the sun! The Ontario Power Generation (OPG), in partnership with the Six Nations of the Grand River Development Corporation and the Mississaugas of the Credit First Nation, announced the completion of the Nanticoke Solar project in late March, 2019. (Photo courtesy of PCL Construction).
A 4-storey ultra green building is currently being slated for construction in downtown Yellowknife, Northwest Territories, and if completed, would be the first carbon negative building in Canada. The building will feature integrated solar panels, water recycling and will even have a greenhouse on the rooftop.
The findings of a new study prepared on behalf of the Canadian Solar Industries Association (CanSIA), predicts a bright future ahead for Nova Scotia with respect to residential solar electricity generation. The study, funded through support of the Nova Scotia Department of Energy and Mines, forecasts potential solar installations of 22,000 homes for a total of 178 megawatts by 2030. This corresponds to 190 gigawatt hours in annual renewable electricity generating approximately 1.8 per cent of the province's total electricity consumption.
According to the 2019 edition of IRENA's annual Renewable Capacity Statistics report, renewable energy now accounts for a third of the world's power capacity, with solar energy capacity increasing by 94 GW globally over the past year.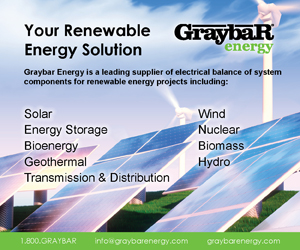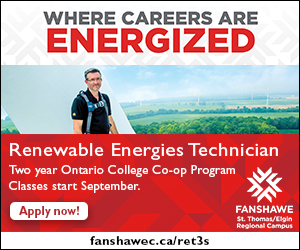 Researchers at the University of Windsor are looking into how to make the greenhouse sector more environmentally-friendly through the use of solar and storage.
"There was a push for a while to see if we can try to reduce the environmental footprint for some of the fuels that normally dominate the greenhouse landscape," said Rupp Carriveau, Director of UWindsor Environmental Energy Institute. "It's not as simple as wanting to rule out natural gas."
Curious to know what Tesla's massive Gigafactory might feature? Once complete, the factory in Sparks, Nevada will be the largest building in the world, as well as the largest rooftop solar array. Once complete, the building is expected to host around 200,000 solar panels on its rooftop, consist of a specialized chilled water plant which utilizes the desert's nighttime climate (and also cuts water consumption by up to 60%), and also utilizes the desert's dry air for use in manufacturing, which reduces their use of dehumidifiers.
CanSIA would like to welcome the following companies and organizations that have joined as Corporate and Supporter members:
- Daisy Energy Inc.
- Equitec innovations Inc.
Looking for a job in renewable energy? Check out the latest member employment opportunities posted on our site!
CanSIA Members can post job listings free of charge. To post a job on the CanSIA website, please send your employment opportunity in PDF format to info@cansia.ca.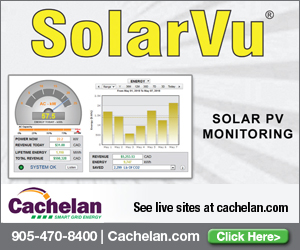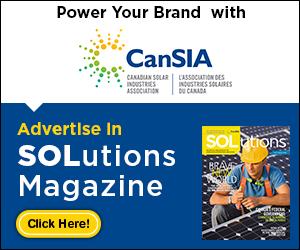 Whether you're buying a solar system outright or entering a long term agreement with a solar company, This guide will help you learn the basics of solar energy, investigate important considerations for items such as home insurance, and identify what questions to ask their solar professionals.
Learn about the various solar options and help identify the right solutions for you and your energy needs!
As part of an effort to streamline our communications to you, CanSIA sends out a monthly Member Benefits and Services newsletter. This newsletter brings together member benefit announcements into one monthly communication where information can be more easily accessed. Please rest assured that, where valuable to our members, time-sensitive benefits will be communicated separately as urgent news.
Ontario families, small businesses, and employers deserve more than high electricity bills and a lack of consumer choice. What if the new provincial government could help provide a real solution that helped you lower your electricity bill while providing you with more energy options?
Join the movement to support lower electricity bills and greater energy independence.