Date: Tuesday, November 22
Time: 11 a.m. - 2 p.m.
Location: Marriott Marquis Chicago
For many of us, fall is our favorite time of year. It's not just about the beautiful colors but what it represents. While every season is a time of transformation, fall also represents ripeness, maturity, abundance, and prosperity.
"Engagement" has become a buzzword in our industry. When everyone can define it for themselves, it loses its meaning for everyone.
As we transition from this season of abundance to the next season of hibernation, we think it's important to remind ourselves of the importance of engagement and what it represents, both professionally and personally.
Please join us for a compelling, comedic, and motivational program on engagement that will leave you feeling inspired and ready to engage more fully with your life.
Would you like to apply to be a Hosted Planner and potentially attend this event for free? Signature Luncheon is too good to miss!
Complete the Hosted Planner Request Form and we will make every effort to match you with a supplier to host you as their guest.
Matching will take place two weeks prior to the event date and you will be connected via email with your supplier. If a match is unavailable, you will be notified seven days in advance of the event and will still be able to register at the early registration rate.
---
Heather Warthen
VP of Membership
In 2013, I made a career transition from award-winning newspaper managing editor to full-time event planner and manager for the same company. Creating experiences for our readers and communities was my main job — something I had been doing as a volunteer effort through my work with the Orland Park Area Chamber of Commerce. Now tasked with doing it as a career, I knew how to execute a solid event, but still wanted to learn more on how we could improve different aspects of our community events and wanted to meet people in the industry who maybe understood my challenges and struggles when it came to event planning.
In 2016, I finished my final term on the Board of Directors for the chamber and began researching event industry organizations. I compared the educational opportunities of each one, eventually settling on Meeting Professionals International - Chicago Area Chapter.
Spending years on the chamber's board, I knew how important it was to be engaged. During my time at the chamber, I served as co-chair for the golf outing for a couple years and then worked as chairwoman to create the organization's fine art fair. Through the committee work, I built lifelong business relationships and friendships. I found ways for our company to work with different businesses, creating partnerships that benefited both parties. For me, it entrenched me in the community and offered me both personal and professional development opportunities.
When I joined MPI-CAC in early 2017, I knew if I wanted to get the most out of my membership and meet people within the industry, I needed to join a committee. Having done the golf outing for the chamber, I joined the chapter's Golf Classic Committee. I started working with that team and started building relationships within the organization.
I spent two years on the committee before heading over to the Marketing and Communications (MarComm) Committee for four years. It was there that I found my way to the board, first as a director and later as VP, before landing as VP of Membership and Learning Development this year.
As a committee member, there are a variety of roles to fill with jobs of all sizes — from 10 minutes a month to a couple hours. I've learned with our chapter, you can truly tailor your experience to fit your objectives and schedule, too. I chose Membership and Leadership Development to force myself out of my comfort zone in marketing and communications — to challenge myself to try something different that's not in my wheelhouse. And so far, it's been so rewarding!
If you've recently joined, I encourage you to click here to check out the committees within our chapter and if you see something that piques your interest, I'm happy to connect you with the right people so you can start to lend your expertise and make your mark on the Chicago Area Chapter.
Heather Warthen is a marketing communications specialist at Topco Associates in Elk Grove Village. She is the former Chief Events Officer at 22nd Century Media and owner of H1 Marketing. Warthen has previously served on the MPI Chicago Board of Directors for two years as both Director of Marketing & Public Relations and VP of Communications. She was a 2020-2021 recipient of the President's Award as well as Committee of the Year for MarComm in the same year. You can reach her at hwarthen5@gmail.com.
---
Thank you to everyone who submitted their ideas to help us rebrand MPI-CAC's newsletter. After much careful consideration, we selected "To The Po!nt!", submitted by Director of Marketing, Eneyda Rodriguez. Thank you for all you do, Eneyda!
---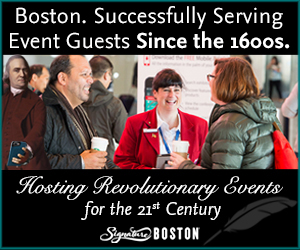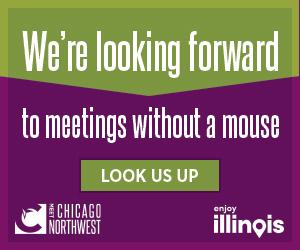 Committee Spotlight – MPI-CAC IDEA COMMITTEE
Vice President, IDEA – Tanya Mishigian, Director of Sales, US Poker & Casino Parties
Co-Chairs – Rosalind Dixon, National Account Executive, Meet Minneapolis
Sarah Witt, Event Director, Independent
What is your committee responsible for?
The purpose of the Inclusion, Diversity, Equity & Accessibility Committee is to ensure equal opportunity and involvement for the MPI-CAC community. Through the promotion of conversations and implementation of inclusive policies and procedures, the IDEA committee strives to cultivate empathy and respect for differences within the MPI-CAC community by developing and supporting best practices within the realms of ability, gender, racial, social, and sexual diversity.
How often does your committee meet?
Monthly committee meetings (60 minutes).
What are some tasks people do for your committee?
Providing guidance and facilitating MPI-CAC strategic goals with regards to IDEA objectives.
Creating and providing a safe environment to address any grievances and share all feedback with the organization.
Ensuring leadership reflects the diverse MPI-CAC community.
Facilitating healthy and productive conversation around inclusion.
Promoting the stories and achievements of outstanding and inspirational diverse leaders within the community.
Supplying our membership with IDEA tools and resources.
What makes your committee fun or stand out?
Our committee is truly a model of representation, consisting of equally-empowered and diverse committee members who represent MPI-CAC's membership. Our committee members are each from different backgrounds who have a variety of different experiences, perspectives and creative ideas to share. Collaboration among the IDEA team contributes to creating innovative new ways of thinking and fostering a truly inclusive environment.
---
The Invisible Disabilities® Association (IDA), a 501(c)3 nonprofit started Invisible Disabilities Week in 2014. Their mission is to encourage, educate and connect people and organizations touched by illness, pain, and disability around the globe. The Americans with Disabilities Act (ADA) defines a person with a disability as a person who has a physical or mental impairment that substantially limits one or more major life activity. ADA also makes it unlawful to discriminate against a person based on that person's association with a person with a disability.
An invisible disability is a physical, mental, or neurological condition that is not visible from the outside, yet can limit or challenge a person's movements, senses, or activities. There are thousands of illnesses, disorders, diseases, dysfunctions, congenital disabilities, impairments, and injuries that can be debilitating.
The frequently invisible nature of illness and pain may lead to disbelief about that illness or pain by those surrounding the person who lives daily with invisible disabilities. This disbelief can lead to misunderstandings and rejection by friends, family, and health care providers. It may also lead to accusations of laziness or faking an illness.
Just because a person has a disability does not mean they are disabled. Many living with these challenges are still fully active in their work, families, sports, or hobbies. Some with disabilities can work full or part-time, but struggle to get through their day, with little or no energy for other things.
Unfortunately, people often judge others by what they see and conclude a person can or cannot do something by the way they look. This attitude can be equally frustrating for those who may appear unable but are perfectly capable, as well as those who seem able, but are not.
The bottom line is that everyone with a disability is different, with varying challenges and needs, as well as abilities and attributes. Thus, we all should learn to listen with our ears instead of judging with our eyes. That is the reason we define invisible disability.
*Information sourced from the Invisible Disabilities® Association
---
Global Diversity Awareness Month
Breast Cancer Awareness Month
National Disability Employment Awareness Month
National Polish American Heritage Month
10/10 - World Mental Health Day
10/10 - Indigenous Peoples' Day (United States)
10/21 - Spirit Day
10/24 - Diwali
Discover more with the October 2022 Diversity Calendar
---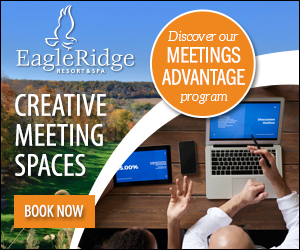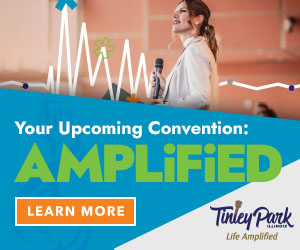 FREE Event! Join us on Zoom for a fun afternoon of networking and games.
4 - 5 p.m.
Register now!
Marriott Marquis Chicago
11 a.m. - 2 p.m.
Register now!
| | |
| --- | --- |
| | Details coming soon! |
| | |
| --- | --- |
| | Event date and details coming soon! |
| | |
| --- | --- |
| | Details coming soon! |
| | |
| --- | --- |
| | Ravinia Green Country Club |
| | |
| --- | --- |
| | Details coming soon! |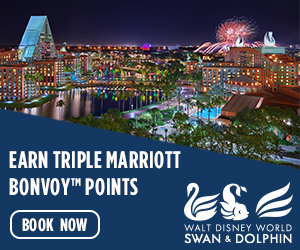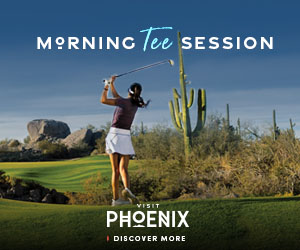 Executive Committee
Board of Directors

Heather Brown, CMP, DMCP
President

Adam Tanguay
Director of Partnership Development

Hilary Saurer
President-Elect

Jessica Lindberg
Director of Holiday Party & Golf Classic

Erika Johnson
Vice President, Finance

Anna Hess
Director of Leadership Development & Engagement

Alli Shebek, DMCP
Vice President, Communications

Jamie Sowski
Director of Trivia Night & Annual Awards

Sara Broderick
Vice President, Education

Stephanie Swaney
Direcor of Education Programs

Tanya Mishigan
Vice President, Inclusion, Diversity, Equity, & Accessibility (IDEA)

Katrina Whaley
Director of Membership

Allison Hines
Vice President, Special Events

Barb Balaguras
Director of Educational Events

Heather Warthen
Vice President, Membership

Eneyda Rodriguez
Director of Marketing & Public Relations

Jeanette Kilrea
Immediate Past President

Bunny Raylett Lee
Director of Content
---